Experiencing loss of consciousness due to an injury or accident that isn't your fault is scary. There are many things to worry about if you're ever knocked unconscious, especially at work. Understanding what your rights are and what you should do next is a good way to ensure that you recover and are compensated accordingly. If you lose consciousness at work, here are some things that you could be dealing with, all of which you should be monetarily covered for through workers' compensation.
What is Loss of Consciousness?
To determine if you're eligible for financial assistance as a result of getting hurt on the job, it makes sense that you need to understand what it means to "lose consciousness."  Losing consciousness means you are unable to respond to stimuli and appear to be sleeping. While unconscious, you won't respond to loud sounds or being shaken. Sometimes your heart may stop beating or you will have a faint pulse. Medical care is important anytime someone loses consciousness.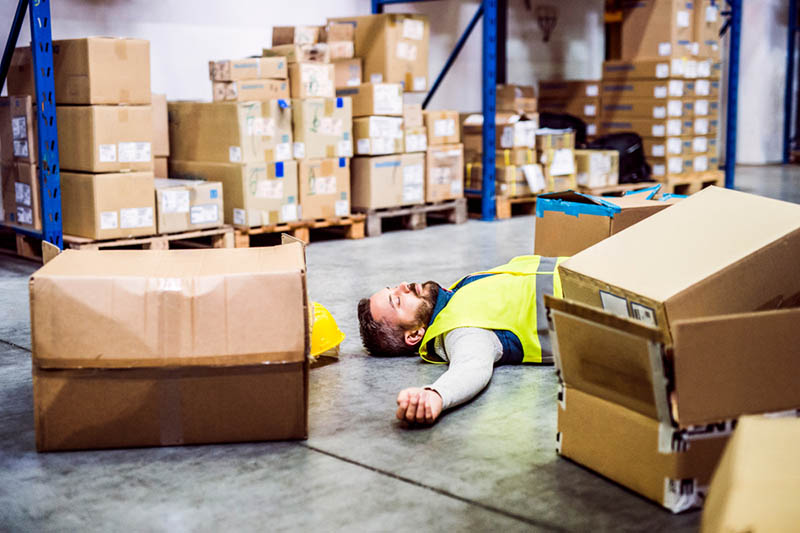 Causes of Loss of Consciousness
There are many things that cause lose their consciousness, including low blood sugar, dehydration, or low blood pressure. Some diseases may also cause someone to lose consciousness, including Parkinson's disease, a stroke or a migraine. For some people, however, the condition occurs due to an injury, usually some kind of head trauma. If you suffer a head injury at work and lose consciousness, you need to file a workers' compensation claim right away.
What Happens if You Lose Consciousness?
If you lose consciousness as the result of a head injury, chances are that you will experience some side effects down the road that can interfere with your ability to work and your performance on the job. These may occur right away or may appear sometime down the road. You might notice changes to your vision, speech, memory, and concentration. You may experience headaches, nausea and dizziness.
These indicate a medical problem and your workers' compensation claim should cover your medical bills as well as lost wages. Make sure you or someone close to you files this claim as soon as possible after the injury so you can start the process.
If you ever think you have lost consciousness, always report it to your doctor. Symptoms of a problem may not always be obvious, and some symptoms may be delayed.
How to Get Compensation
The best way to get this compensation is to work with an experienced attorney who can help you through the process and get you as much as you deserve. You'll need help paying medical bills that build up as a result of seeing a doctor to treat your symptoms. You may also need to be covered for the time you have to take from work. If you need help in your home, you will also need compensation to cover those bills.
You shouldn't do this alone because it's a long process and there are many steps you'll need to take along the way. Loss of consciousness can be a scary thing, but with the right people on your side, you can move on with your life. Call the experts at Oktanyan Der-Grigorian for help with your claim today.