Skilled work injury attorney: Accidents happen in the workplace regardless of the safety measures implemented by the company. California offers countless job opportunities, employing over 50,000 people throughout 44 unique departments, from airports to zoos, you name it, especially in Los Angeles.
Injuries come in various degrees, they can be minor or severe, depending on the type of your work. If you sustain injuries because of your work, hiring an experienced LA work injury attorney at ODG Law will surely make a difference. You'll get the help you need to obtain the benefits you deserve while focusing on your recovery and well-being at the same time.
Contact us at (818) 975-3080 for a FREE evaluation of your case. Our skilled work injury attorney will be glad to be of help. We'll provide you with the widest legal coverage you need.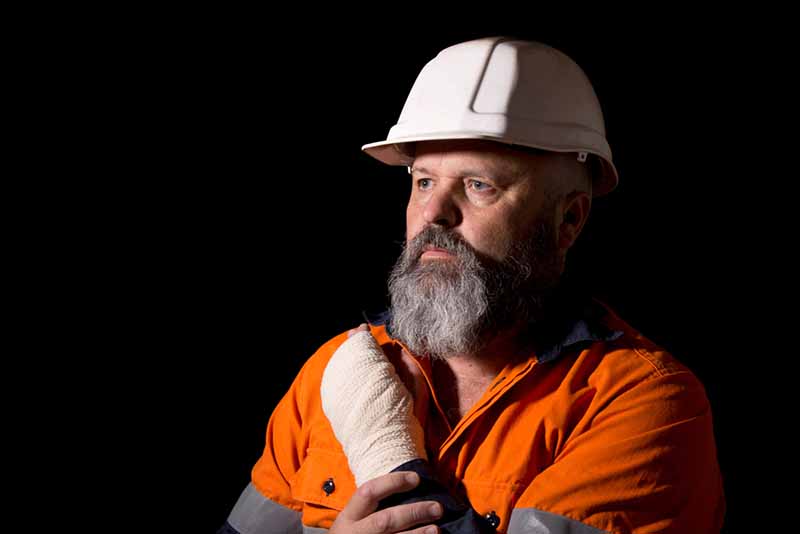 Instances When You Can Handle the Case on Your Own
There are situations when you can represent yourself rather than hiring a work injury lawyer to handle your case. These are when:
You sustained a slight injury such as cuts or lacerations that require a few stitches

You didn't need to leave for work

Your employer admits responsibility for your injury

You don't have a previous injury to the existing injured body part
Sadly, most job-related injuries are more severe that could make you miss work for months or even longer if you can still get back to work — if your injury permits or if your boss asks you to. 
Hiring a Skilled and Knowledgeable Work Injury Attorney for Good Reasons 
Suffering from a workplace injury can result in an unspeakable amount of tension and inconvenience. Instead of making yourself experience this overwhelming situation, you should be focusing on recovering your health. Give yourself peace of mind by retaining a work injury lawyer to give you an edge in successful and fair compensation.
Here are some good reasons why you need to hire ODG Law's work injury lawyer:
Determining your eligibility to file a claim. In terms of eligibility, a majority of workers are eligible to file for workers' compensation. However, there can be some exceptions that most of them aren't aware of. There are certain rules that govern some categories of employees, including domestic workers, temporary agency employees, seasonal workers, and those working on the farm. 
Making sure that you satisfy all legal requirements. To make a successful claim, you need to ensure that you'll meet all the state's requirements or stipulations. It can include:
You should be a worker or an employee

Your employer or company is carrying a workers' compensation insurance

You should be able to prove that you sustained a job-related injury or illness

You informed your employer about your injury or illness on a specific deadline

You have received medical attention from an approved doctor 
Even if you think you have met all of the requirements, it's still best to consult a work injury lawyer to ensure that you didn't miss something. There's nothing to lose in asking, besides you can schedule a FREE case evaluation.
Discussing with your employer's insurance company. Even if you're eligible and filed a claim, it doesn't mean that you'll obtain the benefits spontaneously. You'll have to deal with the insurance company and it's not that easy. But when you have an experienced work injury lawyer to discuss the matter on your behalf, the insurance company will think twice about giving you unfair compensation or even denying your claim.
Pursuing the benefits you deserve and maximizing your compensation. You may not be aware of the benefits you're eligible to receive but a work injury lawyer does. He will pursue the benefits you're eligible to receive and rightfully deserve. Additionally, he can maximize the benefits and compensation you must receive.
Overcoming the obstructions and challenges the insurance company will prepare. The insurance company won't give you what you need without a fight. Their claims adjusters, who are usually lawyers as well, will contest your claim so they won't have to pay you anymore. Be prepared to fight them by hiring ODG Law's well-versed work injury lawyer and make the insurance company pay what they need to pay.
Negotiating a lump sum settlement. If you think that your employer's insurance company will end your benefits ahead of schedule, your hired advocate can negotiate a lump sum payment on your behalf.
Filing an appeal if the insurance company denies your claim. In case the claims adjuster continues to deny your claim, you can file an appeal with the help of a reliable advocate. You may do so on your own, but you have to keep a lot of patience and perseverance and a bit of knowledge too. Hire a well-versed work injury lawyer to make it easier for you.
Helps you pursue additional compensation. It's possible that you can have additional compensation aside from workers' compensation. There are cases or situations that will enable you to file a personal injury claim for a third party's negligence such as in product liability wherein you suffer injuries while using the product for your work like a power tool. You can also file for social security disability benefits.  
Understands how much your case is worth. Most injured workers don't know the worth of their cases. If you settle it on your own, you'll likely get a low offer or unfair settlement. Since you don't know the worth of your case, you'll just accept what the claims adjuster will offer you. You become a loser in the end because you won't know if you have to seek medical care in the future and you'll have no more money to fund your treatment.
Make The Most Of Your Claim. Contact ODG Law Today.
Retaining an expert work injury lawyer gives you a better chance of a successful case. If you have any doubts about handling the claim yourself, you can always count on ODG Law for help.
Call (818) 975-3080 for a FREE consultation of your case. We work on a contingency fee basis.