Slip and fall incidents may have a comical name, but the consequences may be far from amusing. Slipping and falling can result in minor injuries, severe injuries, or perhaps even death. A bad slip and fall are not funny. When this happens, it is frequently not the fault of the victim who fell. Whoever owns the premises where the incident occurred is accountable. Of course, in the immediate aftermath of any incident, the first thing to call for medical assistance. The next step is to consult with a slip and fall incident lawyer in LA to determine the best course of action to file a formal slip and fall complaint in LA.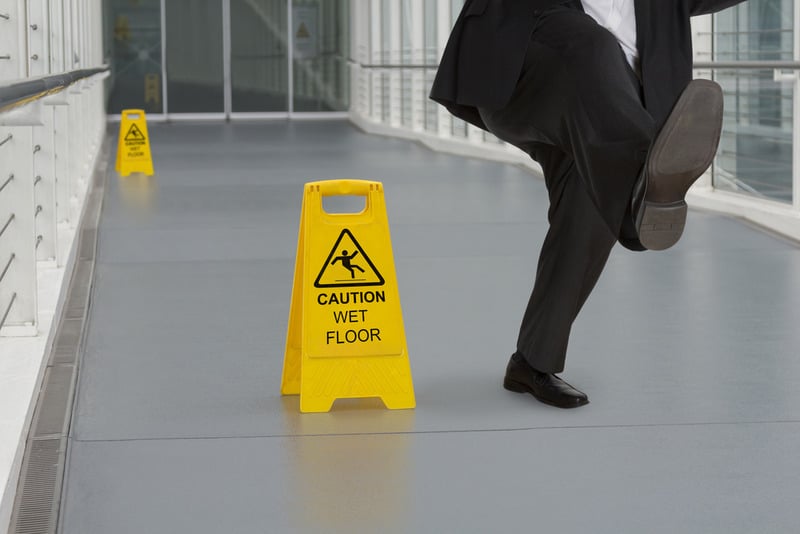 Premises Liability: How Will It Affect Slip And Fall Accidents?
When someone owns property or a place (such as a business, building, parking garage, or the like), they are responsible for keeping it in good condition. They must ensure that it meets specified criteria. In most situations, these criteria are established by local, federal, and state legislation. It can be a concern if these places do not match such standards. That is especially true when slip and fall incidents occur as a result of not meeting these criteria. That is why the person who has been injured should consult legal assistance.
Slip And Fall Incident Lawyer In LA: Common Causes Of Slip And Fall Accidents
Slip and fall incidents can occur for various reasons, but some are more common than others. Inadequate lighting in a structure or location can make movements unsafe and cause accidents. The same is applicable for any flooring that has not been appropriately maintained. A tragic accident may undoubtedly occur on floors that have gotten uneven, too moist, and with threadbare carpets. If there is a stairway nearby, the impact will be amplified.
What Do You Need To Do To Prove Your Slip and Fall Accident?
There are a few things you'll need to prove if you've been hurt or injured in a slip and fall accident or incident that wasn't your fault. Specifically, you must be able to explain how someone else's negligence caused your fall. For example, if you fell into a hole and fractured your leg in a car park, you must demonstrate that it was their fault for allowing the hole to expand without filling it. Aside from that, you'll have to show how it has harmed your life in the future.
The Consequences Of A Slip And Fall Accident
It might be challenging to return to work after a severe injury. In fact, in certain situations, returning to the same level of proficiency you had at your job after an accident may be difficult if you can even return to work at all. In such circumstances, you can demonstrate that you lost wages due to the slip and fall accident. You are entitled to compensation because the accident was not your fault. The same is true for any medical expenses incurred as a result of the slip and fall accident. All of these are things that a slip and fall injury attorney may assist you with so that you can concentrate on your rehabilitation or recovery.
Advantages Of Having A Slip And Fall Injury Attorney In Los Angeles
In many cases, clients or victims of slip and fall accidents suffer from long-term problems that impair their ability to operate normally in society due to their injuries. Each of these issues may have a considerable influence on your ability to lead an everyday life, and they are typically brought on by the consequences of an accident or other traumatic event. A slip and fall injury attorney will ensure that you obtain the medical attention and treatment that you need to return to your previous level of functioning.
As you can see, there are several benefits to retaining the services of an experienced slip and fall injury attorney if you have suffered from this kind of accident. However, you would be wrong if you believe that the problem is merely one of personal responsibility and accountability. These professionals can typically execute things far more quickly than you would be able to achieve them on your own, and they can also negotiate the most favorable terms for you. As a result, you or your family may be able to acquire the care that you or they need to heal from their slip and fall damage and continue living life to the maximum extent possible.
Get Back On Your Feet With The Assistance Of A Los Angeles Slip And Fall Attorney
Being involved in a slip and fall accident may be quite detrimental. Once you've decided to hire a credible slip and fall injury attorney, the next step is to choose a legal firm to which you can entrust your slip and fall injury case. It is important to remember that not all law firms can provide you with one-on-one attention with your case; as a result, you may overlook important aspects of your case, which could result in an adverse judgment. You can, however, always count on the ODG Law Group.
Slip and fall injury victims may turn to the Oktanyan Der-Grigorian Law Group for help in defending their rights and ensuring their overall well-being. The same vision unites Los Angeles slip and fall attorneys at the ODG Law Group: to serve with compassion, knowing that this is what victims most desire when going through a difficult time. They ensure that you are looking out for their best interests while representing you in your slip and fall injury claims.
Our slip and fall injury attorney from ODG Law Group can assist you in getting back on your feet legally after a slip and fall injury like this. They've previously taken on insurance companies and won significant awards for their clients or injured victims. Allow an ODG Law Group slip and fall incident lawyer in LA to handle your case so you can focus on what matters most. After a slip and fall accident, contact them at (818) 975-3080 or visit their website.