The scope of personal injury law may be too vast, yet each of them applies to one common rule: when one person's negligence caused harm to another person. These may take any of the following forms: car accidents, motorcycle accidents, slip and fall accidents, and medical malpractice, among the few. The first thought of anyone going through any of these would be, "what is the best thing to do?" The truth is that it is challenging to find out what is best if we only rely on ourselves because only the top Los Angeles personal injury attorney holds the right and correct answer. 
If you or your loved one has gone through a terrible experience caused by another person's negligence, then you should hire a lawyer. Not just any lawyer, but the lawyer that is experienced, competent, conscientious, and most of all, compassionate. You may think it is impossible to find one. Yet, Oktanyan Der-Grigorian Law Group only hires the best personal injury attorneys who can genuinely help confused, lost, and devastated victims. You may still have plenty of questions regarding why you need to hire a personal injury lawyer to be on your side, so we summarized to educate and inform the public of how beneficial it is to hire a lawyer in this article.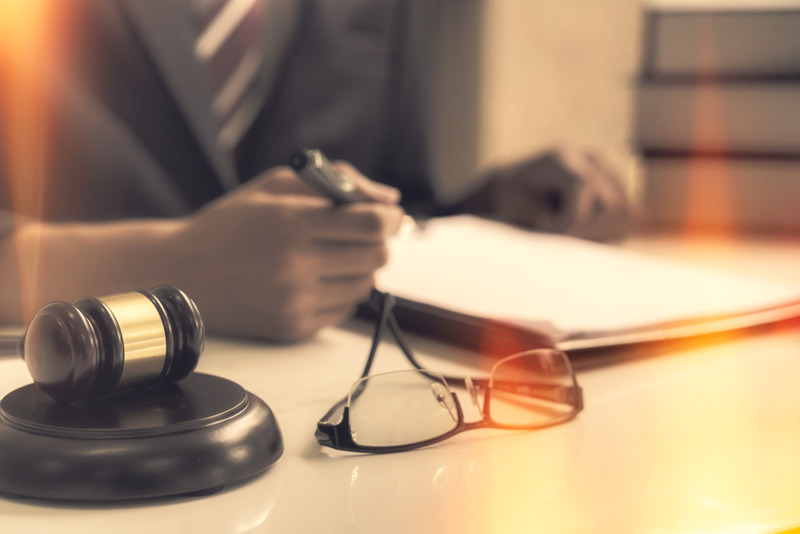 5 Reasons To Hire The Top Los Angeles Personal Injury Attorney
Personal injury law may vary from one state to another. If you reside in Los Angeles, there is ultimately nothing to worry about as the Los Angeles personal injury attorney of the ODG Law Group is always at your service. To help you understand the importance of having the best personal injury attorney, here are the five reasons why you should hire one: 
They can give clear and professional legal advice. 
Most of the victims are unsure of which path to take following accidents or difficult situations. Yet, only personal injury attorneys know what you can do and cannot do, depending on your case. Your lawyer can help you understand what legal actions to follow and give you a clear picture of what you have been through from a legal perspective. It is tough to sustain severe injuries or significant damages because it could stain your way of thinking objectively. An attorney from ODG Law Group can help you put things in perspective through their clear and professional legal advice. The best part is, they can help you go through it, no matter what.
They can communicate effectively on your behalf.
When dealing with negotiations, an injured victim may not think properly and may mention something that is not deemed appropriate, which could harm them back eventually. Thus, having the best Los Angeles personal injury attorney can help you a lot, especially in this aspect. They know how to communicate effectively by carefully evaluating every word during the negotiation. Moreover, they can help to arrive at transparent and clear conversations for both parties involved. You can be assured that they have your best interests, and they will do all they can to achieve it. Rest assured that with ODG Law Group, your case is undoubtedly in great hands. 
They can help you obtain maximum compensation. 
If you hire a personal injury attorney, you can expect that your case's legal decisions are rooted in a deep understanding of the personal injury law. They know precisely the needed evidence to show, documents to gather, and requirements to submit. Thus, they ensure to prepare all of them before they file the case to back up your claim entirely. ODG Law Group will go above and beyond to obtain what is needed and seek the maximum compensation you deserve based on the injuries and damages you sustained. They will never get tired of fighting for you because they know how it feels to be in a situation where one can get emotionally and mentally affected and financially drained. This way, you can focus on your road to recovery while working out the lawsuit for you.
It is not their first time handling a case same as yours. 
The best part about experienced personal injury attorneys is that they have so much knowledge learned from their own experience. This type of learning makes a significant difference compared to lawyers who are still new and fresh in the profession. They know what your case needs and what you need to expect based on your unique situation. ODG Law Group has been helping clients over the years, and they are not frightened to handle difficult and challenging cases, as they built their law firm to guide and assist those who need legal help the most.
They can help during the litigation process. 
Not all personal injury cases end up in a settlement. Some claims, especially when the other party is adamant, end up in court. Choosing the right law firm to hire a personal injury attorney is essential, especially in this aspect. Some lawyers are only willing to help through the settlement process but not be willing to help you in court. Rest assured that ODG Law Group will never leave you alone in your battle, in or out of the court. They are proficient and professional, and they can find ways to prepare the due process for you until everything is finalized. You can rest well knowing that your injury attorney is fighting so hard on your behalf. 
ODG Law Group: Hire Our Personal Injury Lawyer Today! 
If you ask us when is the right time to hire a personal injury attorney, the answer is always "as soon as you can." In cases like this, time is relevant. Oktanyan Der-Grigorian Law Group ensures to protect your whole being, no matter the circumstance. Since 2011, they have been helping injured clients in obtaining deserved justice and compensation. They envision themselves to continue upholding the vision as years go by. If you are trapped and unsure of what to do, call the top Los Angeles personal injury attorney at (818) 975-3080 and experience the best legal experience!