Accidents occur the least we expect it. What can we do is be careful in everything we do, especially when in work or outside our homes. However, we cannot say that it will not happen to us. If it does, the Oktanyan Der-Grigorian Law Group Inc. will always have a Los Angeles personal injury attorney helping you. 
The Mission of Los Angeles Personal Injury Attorney 
The mission of Los Angeles personal injury attorney is to provide legal assistance. This involves matters where another person or entity was afflicted by another individual because of negligence. 
Reckless acts could happen in government agencies, private individuals, corporations, and companies. The Los Angeles workplace injury attorney helps the injured victims as she pursues to recover compensations from accused people or entities.  
Personal Injury Law
Personal injury law pertains to the lawful indemnifications and justifications associated with civil indictment carried out by wrongful conduct. Also known as tort law, it does not require the intervention of the government prosecution of the defendant. Instead, it involves an injury victim who seeks compensation due to the damage caused to him by the offender's actions. 
Kinds of Personal Injury Cases
Personal injury law also handles any argument or lawsuit that is associated with an injury to your body or mind. Some of the most prevalent kinds of personal injury cases that a Los Angeles personal injury attorney handles include:
Construction accidents

Pedestrian accidents

Motorcycle accidents

Boating accidents 

Bicycle accidents

Auto accidents 

Insurance/bad faith claims

Slip and fall accidents

Wrongful death

Burn injuries

Animal bite injuries

Spinal cord injuries

Aviation accidents

Brain injuries

Defective products

Medical malpractice

Nursing home abuse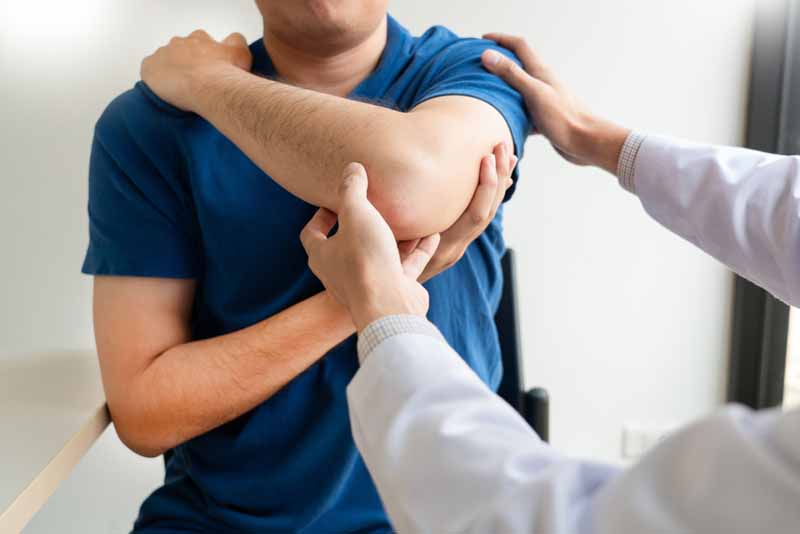 How Can a Los Angeles Personal Injury Attorney Help You?
A Los Angeles personal injury attorney offers an embodiment for the plaintiff of an injury. She also vouches for on the victim's behalf for the duration of the court case which involves several services. 
At the Oktanyan Der-Grigorian Law Group Inc., the Los Angeles personal injury attorney practices exclusively in tort law. It concerns private or civil offense or damages which include scandal and actions for breach of trust. The primary objective of this law is to help the injured victim recover and prevent offenders at the same time.
Appears in Court on Behalf of the Victim
The victim need not have to appear in court to dispute for indemnification or if the defendant provides justifiable settlement. A Los Angeles personal injury attorney can exacerbate your likelihood of obtaining a well-deserved compensation and other opportunities. 
We can represent you once your claim goes to court. Presenting yourself in court might result in missing evidence, misplaced paperwork. It could also lead to the need for understanding regarding how to appeal to your case. 
Hiring a LA personal injury attorney enables you to better handle the difficult situations during the litigation process. This involves showing the right evidence to provide objections that could help receive the highest probable reparation for your injuries.
Time and again, the presence of a Los Angeles personal injury attorney exhibits your sobriety about your claim. Generally, insurance companies offer higher arrangements if the claim adjusters know that they need to deal with a lawyer. 
Accumulate and Present Pieces of Evidence 
Gathering pieces of evidence is one of the ways a LA personal injury attorney can do to help you. The facts involved in your injury can help buildup the claim you are entitled to. These allegations may consist of :
Pictures from where the accident happened

Testimonials of witnesses

Videos that were taken during the accident which include recordings from traffic and security cameras

Remarks that medical experts gave who examined the victim following the accident
Negotiate and Communicate with Insurance Company
On your behalf, the Los Angeles personal injury attorney will be the one negotiating and communicating with the insurance company. Most often, dealing with the insurance company is the most challenging part when it comes to recovering from an accident. You need to be careful with what you say or you might risk your chance of getting fully compensated. 
You need to stay genuine and accurate, however, some discussions may stay restricted with the insurance company. Besides, you might not understand the things the insurance agents require. Moreover, you may not be able to provide the details they demand to arrive at a decision regarding your accident.   
It would be best if you have a LA personal injury attorney from the Oktanyan Der-Grigorian Law Group Inc. She can remove some of the burdens off your shoulders as you recover from the injuries caused by the accident. Likewise, she can simply your dealings with the insurance company. Furthermore, she can intercept you from making slips during the process that can ruin or delay your compensation.
Provides Crucial Advice
The Los Angeles personal injury attorney provides crucial advice all along the process. Aside from offering a critical legal standpoint regarding how to handle discussions with insurance companies. In addition, she can also give advice about how to carry on with other factors of the recovery proceedings.
Most of the time, the personal injury attorney can associate you with a physical therapist. It is also possible that your vehicle can be modified to serve your disabilities due to your injuries. This can be for temporary or lifetime use. 
Moreover, a LA personal injury attorney serves as your guide for making a personal injury claim. She will help you better execute important decisions and make sure not to commit mistakes during the process. If you made mistakes, this will reduce your odds of getting the compensation you will receive. 
The ODG Law Group Inc. Los Angeles Personal Injury Attorney
DO NOT UNDERESTIMATE the power of women. ODG Law Group Inc. is a firm where a group of knowledgeable and skilled females works together in unison. Our main goal is to get your hands on the privileges and settlement you require to recover from a work-related injury. 
You will have peace of mind when you work with a Los Angeles personal injury at Oktanyan Der-Grigorian Law Group Inc. We will represent you on a contingency basis so you do not have to worry about paying her upfront. You will only pay as soon as the case is resolved and your compensation is recovered. Besides, your case will be evaluated at no charge.
We are rated a 5-Star firm and for 9 years we continue to help untold injured workers get compensated. Visit our website. We are also a phone call away at (818) 975-3080. Call us now and let us help you.