A traumatic brain injury is life-changing both for the victims and their respective families or loved ones. The situation becomes incredibly challenging once the cause of injury is due to another person's negligence. Indeed, traumatic brain injury cases can get too complex that only legal professionals and medical experts can determine the best possible course after the accident. The victims' families should not go through the difficult road alone. ODG Law Group, the LA traumatic brain injury lawyer near me, can help you prepare and build a stronger and solid case to give the compensation and medical care needed and deserved. 
There are plenty of reasons why you should hire a traumatic brain injury lawyer. It benefits the victim and the family significantly to recover after the devastating accident. Yet, one major reason is that there is no one else who can fight for your case harder than an Los Angeles traumatic brain injury lawyer near me. They will gather relevant evidence, including medical reports, to prove how your life has changed since you sustained a traumatic brain injury. They will ensure that you will be granted just compensation to help you to start over in life. It will not be easy, yet a traumatic brain injury lawyer will make the process bearable and less stressful for you.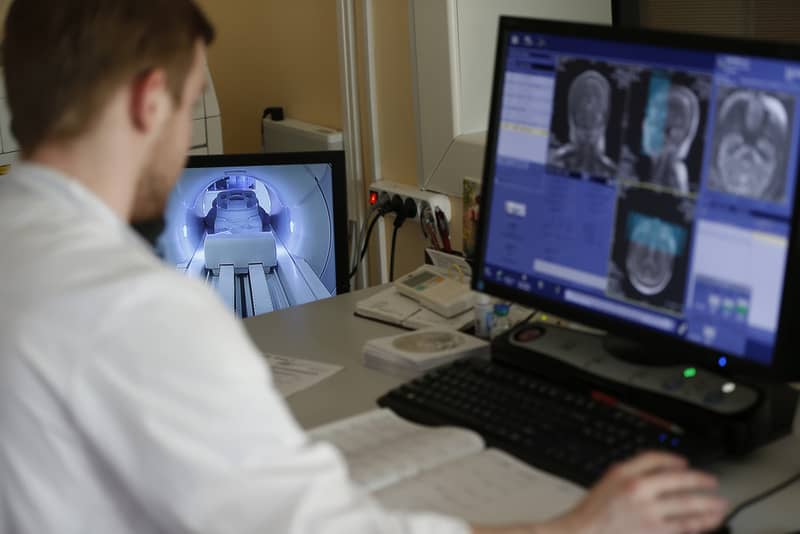 5 Frequently Asked Questions About Traumatic Brain Injury Cases 
Deciding to hire an LA traumatic brain injury lawyer near me will not be an easy decision for some. It is true, indeed, that some victims would prefer to handle everything on their own. Yet, when the commonly asked questions are finally out in the open, it may help those who are still on the verge of deciding to make the call. ODG Law Group ensures that you understand how traumatic brain injury cases work, and if any possible concerns arise, they will be there to help you with it.
When should I file a personal injury case? 
The answer to this question entirely depends on the state you live in. Some states allow you to file a personal injury case within one year from the date you sustained the injury. You will only have two years from the accident's date to file a personal injury claim in California. Whichever state you belong to, you should be mindful that the clock is ticking as soon as the accident happened. It is not an easy decision to make, ODG Law Group understands. We recommend that you make sure what the law is in your respective state, never to miss the chance of seeking justice. 
What are the needed requirements to prove the negligence of another person for a brain injury case? 
Hiring a traumatic brain injury lawyer is relevant to ensure that every requirement or document will be prepared and present when the time is due. ODG Law Group's legal experts will illustrate the following to prove the victim's innocence: Duty, Breach of Duty, Causation, and Damages. It is vital to prove that the defendant should avoid performing any harmful acts to one and others. The traumatic brain injury lawyer will state how the defendant failed to exercise or fell short of the Duty of Care. Moreover, the lawyer has to prove that the defendant's action caused the accident and damages. Without a traumatic brain injury lawyer, the victim will have difficulty supplying these requirements in time. 
When is the best time to call for a traumatic brain injury lawyer's help after sustaining a brain injury? 
The best time would be as soon as possible. Most victims wait until the situation becomes complicated, which is commonly a source of regret in the end. It is always best not to waste further time and ask for legal help as soon as possible. Usually, most victims experience mild symptoms for the first few days, yet it may progress to something severe in the coming weeks. An LA traumatic brain injury lawyer near me can help you and your family discover what needs to be done during these unfortunate circumstances. 
What kind of compensation can I get from a personal injury lawsuit? 
You will be compensated for the following: past, present, and future medical expenses, loss of income, pain and suffering, rehabilitation services, therapy costs, among the few. Once the court has proven that the defendant intentionally caused the accident, punitive damages are expected to be made available. ODG Law Group lawyers will work the hardest to ensure that you get this compensation with sufficient evidence. Going through a lawsuit alone can get too messy, as the defendant's lawyer or insurance companies may get the best out of you. Moreover, it is not best for your emotional and mental health as you are still on your way to recovery.
What kind of traumatic brain injury lawyer should I look for? 
Among the long list of traumatic brain injury lawyers, you need to choose the one with years of professional legal experience, expertise, and success records. Having these three expectations in mind, spotting an LA traumatic brain injury lawyer near me from ODG Law Group is completely easy. An experienced lawyer knows how to navigate your traumatic brain injury case, understands how certain aspects work during the process, and always ensures a solid, successful case to begin with. The most important part is that they know the complexities of brain injuries and the litigation of these cases. 
Why Should You Hire An LA Traumatic Brain Injury Lawyer Near Me? 
Oktanyan Der-Grigorian Law Group opened its doors in 2011 and has been continually serving those who require quality legal service. They are deemed special for being a family-owned business serving with "compassion" to their clients. They are committed, not just in serving their clients, but in protecting and promoting their well-being. Should you have any concerns regarding traumatic brain injury cases, an LA traumatic brain injury lawyer near me can always offer a helping hand. Contact ODG Law Group today at (818) 975-3080.