Traumatic brain injuries can significantly alter lives in several ways. Victims with mild, moderate, or severe symptoms have one thing in common after the accident —feeling hopeless and depressed. What needs to be done next is a blur, and without the support and guidance of the right people, the process may become more difficult to bear. If you or your loved one has sustained injuries during an accident caused by another person's negligence, it is best to turn to the top rated TBI attorney in LA to start your recovery process. 
The experienced lawyers of Oktanyan Der-Grigorian Law Group, Inc. understand the impact of traumatic brain injury victims and their families. The journey is uncomfortable, messy, and challenging, but one thing is for sure —ODG's top rated TBI lawyer in LA will be with you during the legal process to fight for the compensation you deserve. Being a family-owned firm, they will treat you like family and feel at home with their care. Legal processes need not be the most dreadful experiences you have to encounter, as ODG Law Group will be your family the entire time. 
Top Rated Attorney in Los Angeles You Can Trust
Having a clear overview of the legal process for a traumatic brain injury claim is necessary for you to understand how it works. If you are unsure and confused about whether you should hire a top rated TBI attorney in LA or not, here are the top four reasons why you should do it.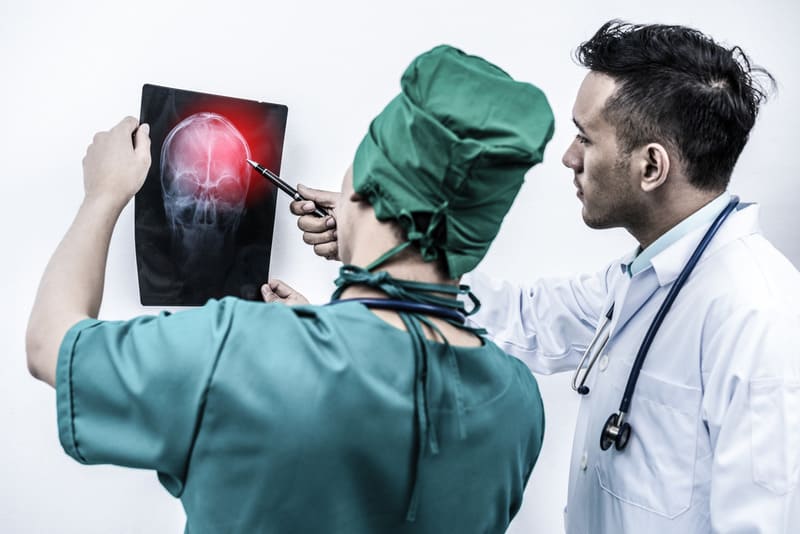 Mild traumatic brain injuries can significantly change your life. 
For brain injuries, doctors usually seek life-threatening injuries to conclude that you are suffering from a traumatic brain injury. Most of the time, doctors do not fully assess the day-to-day functions of the victims. Instead, they use an MRI or CT scan to assess the need for surgeries or possible life-saving options for severe bleeding, swelling, brain damage, and other damages. Unfortunately, most of the damage caused by a traumatic brain injury can be relatively microscopic and not visible on the scans. Thus, symptoms such as headaches, sensitivity to light and sound, ringing in the ears, depression, and others are often overlooked. These symptoms can improve over time; however, some victims tend to suffer for the rest of their lives. Thus, a need for a top rated TBI attorney in LA is vital to help you support your traumatic brain injury claim. 
Damages can be too difficult to prove. 
How can you possibly monetize all other damages such as loss of life due to suffering from traumatic brain injury? Without a traumatic brain injury attorney to take you further, it is indeed challenging to prove. 
The top rated TBI attorney in LA exactly knows how to calculate the damages for a traumatic brain injury, including: 
Past and future medical expenses
Burial and funeral expenses
Therapy or rehabilitation services
Loss of employment
Pain and suffering
Loss of consortium
Every traumatic brain injury case is unique and different, so using an online computation to determine your compensation is inaccurate. The best thing to do is hire an experienced attorney to ensure that nothing is left behind and get what you deserve.
Most TBI victims are required to present extensive medical records and medical expert's testimony. 
Since traumatic brain injury claims can be quite complex, the legal process without a top rated TBI attorney in LA can be exhausting that you may think of not going further. Having an experienced attorney on your side is the best solution for a successful TBI claim. ODG Law Group has the necessary resources to meet the required medical documents and testimonies from the experts. There is no need for you to do the work as ODG Law Group takes care of it. The most common case where extensive documents are needed is a mild traumatic brain injury. ODG Law Group Inc works well with the most respected radiologist using advanced imaging technologies to support the claim. While not every TBI case requires supporting documents, rest assured that ODG Law Group can work out whatever is needed and addressed. 
ODG Law Group Has The Top Rated TBI Attorney in LA
Having the right people to be with during the most difficult time of your life is crucial. The road to recovery depends on the people you spend it with. Thus, choose to be with the top rated TBI attorney in LA that has nothing but genuine compassion towards your situation. Choose the law firm Oktanyan Der-Grigorian Law Group, Inc as they commit to help out those who are in dire need of their help —no matter what. You have a choice to move forward or to stay in one place. If you choose the former, ODG Law Group is with you. Contact us at (818) 975-3080.