Due to the pandemic and continuous mutation of the Covid-19 virus, people prefer to stay at home and order online to keep safe. The huge increase in online shopping makes California freeways always busy as a bee. This scenario increases the risks of accidents and injuries among delivery drivers.  Huge companies, such as Amazon, FedEx, and other services, deliver hundreds of thousands of parcels every day, including food. The delivery driver's work is unsurprisingly dangerous because they always need to make haste to reach their quotas and destinations on time. If you're a delivery driver who experienced injuries while on the job, contact a Los Angeles delivery driver injury lawyer to protect your rights.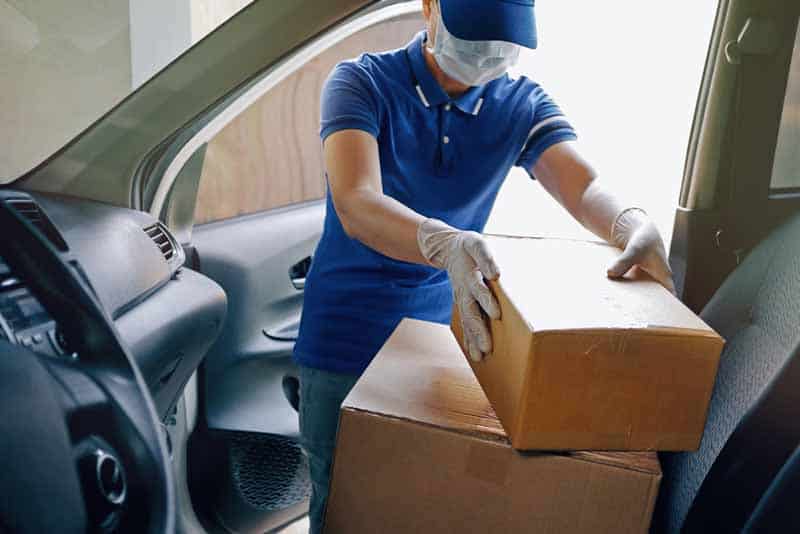 Los Angeles Delivery Driver Injury Lawyer: What is a Delivery Driver Accident?
A delivery driver accident can include numerous different situations. Some of the most common types include delivery drivers:
Being hit by at-fault drivers while driving their vehicles

At-fault drivers crashed and damaged a property

Being Knocked by at-fault drivers as pedestrians while making a delivery

At-fault delivery drivers hit a pedestrian

Private drivers rammed by at-fault delivery drivers
What Injuries Do Delivery Drivers Usually Suffer?
Delivery drivers are also multi-taskers and must move quickly. They don't just drive but also lift, carry, and deliver the packages to the customers' doorsteps. There are times that they are the ones operating the forklift themselves to carry heavy packages to their delivery trucks.
Some of the injuries that delivery drivers sustain includes:
Dog bites

Repetitive stress injuries (cause back injuries, soft tissue injuries, and spinal cord damage)

Head and brain injuries

Slip, trip, and fall 

Lacerations and abrasions

Broken bones

Whiplash 

Paralysis

Forklift or other loading and unloading accidents
Occupational injuries can impair a driver from his job. It can cause considerable medical expenses, excruciating pain, suffering, and loss of life's pleasures. If you're a delivery driver and encountered an accident while doing your job, talk to a Los Angeles delivery driver injury lawyer first before your employer. 
What Damages Can a Delivery Driver Get From Limited Workers' Compensation?
California law mandated that every employer carry workers' compensation for their workers. It helps protect the rights of their employees. At the same time, it makes employers immune from the lawsuit filed against them. In short, it's a mutual agreement between a worker and employee that benefits both of them.
However, the workers' compensation coverage isn't enough to cover all the injured victim's medical expenses. There are other things that must be paid and recovered, including lost wages. Because he can't file a lawsuit against his employer, the only means of resource is the workers' compensation.
The delivery driver's benefits are only a means of support. It doesn't include all of the driver's wages. Most of all, it doesn't make the delivery driver "whole" again. 
Getting More Remuneration Aside From Workers' Compensation
Some cases provide more favorable rights to a seriously injured delivery driver from an on-the-job accident. A Los Angeles delivery driver injury lawyer can maximize your compensation by identifying a third party involved in the accident. He can investigate a negligence claim and make them pay the total value of personal injuries because of negligence. 
Delivery drivers can recover different types of damages. If injured, he can file a claim against the negligent driver or another vehicle. In a case like this, the vehicle's insurer must pay any loss or damages.  
The delivery driver bitten by a dog must have a statutory strict liability claim against the dog owner under California Civil Code § 3342. 

The delivery driver may file a premises liability claim against a property owner who failed to make his premises safe to prevent slip, trip, and fall accidents.

The delivery driver who suffered a forklift or related injury may file a claim against a different company (not his employer) for its negligence.
Don't assume or conclude on your own. It's best to consult a Los Angeles delivery driver injury lawyer by your side to determine if you have a liability claim.
Why Hiring an Experienced Los Angeles Delivery Driver Injury Lawyer Important?
Some injured victims who file a claim think they can go on with their negligence claim as soon as they get compensation benefits. Usually, those who don't have a legal representative have little knowledge or none at all to present their claims. 
Moreover, they may have a hard time establishing the liable party. If you're pursuing a claim, you need to support your evidence because the insurance company will challenge you. An expert Los Angeles delivery driver injury lawyer is your best weapon against those who want to take away your rights.
Make the Most of Your Claim. Call the Oktanyan Der-Grigorian Law Group Today.
Our compassionate, loyal, and dedicated personal injury lawyers at the Oktanyan Der-Grigorian Law Group are always available to help you. With us, you'll be safe, welcomed, and well-represented.
Since 2011, we've been upholding the victims' rights and securing the compensation they deserve. We'll do the same thing for you. Call us at (818) 975-3080 for a free case evaluation or send us your queries and email them. Let's talk about your case. We work on a contingency fee basis.