Most of us take for granted that we will get up in the morning, go to work, get through the day, come home, and repeat the process the next day. For the majority of people, the average workday can uneventful. Unfortunately, this is not always the case with everyone. There are injuries that can occur, and with particular professions, certain types of injuries can be more likely or more prevalent. Suffering a brain injury can be devastating, causing permanent damage, and change your life and the lives of your family members forever. No one likes to think about these possibilities, but there are jobs with high risks of traumatic brain injuries, and you need to be aware if you are in one of these professions.
Construction Workers and Brain Injuries
Working in the construction industry can be highly rewarding, but it can also be quite dangerous for you. Specialized training, experience, and great care are necessary so that you can avoid potential pitfalls and accidents. Pick up the newspaper or read on the Internet on any given day and you will find stories about how workers were injured because of falling construction equipment or debris. You will also find that many workers suffer head injuries because of falls from roofs, scaffolding, ladders, and walls. Falling from any height can potentially cause a brain injury that could lead to a long-term hospital stay, brain swelling, a coma, or even death.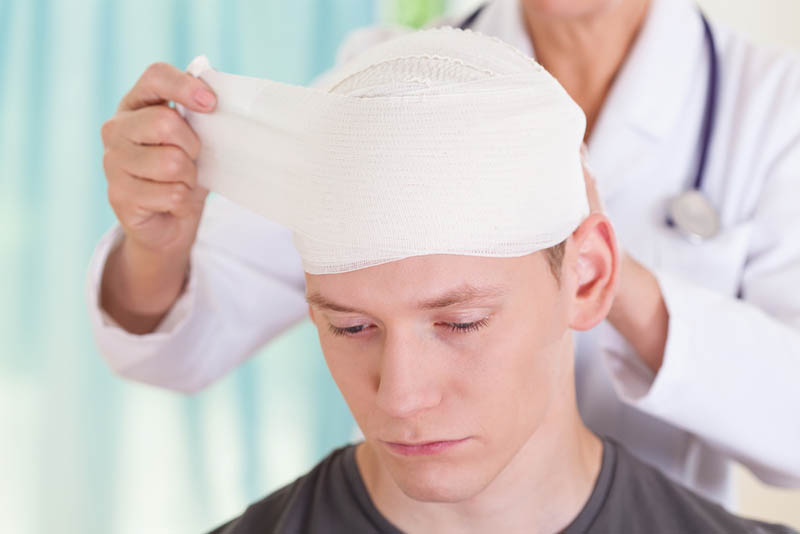 Drivers and Brain Injuries
Traumatic brain injuries are also often caused by vehicle accidents. With millions of people on the roads, each day careers like delivery personnel, truck drivers, passenger services like cabs and ride shares, and others that spend most of their time driving are vulnerable. Involvement in an auto accident can leave you with a variety of physical injuries, including brain trauma. You may find you suffer permanent disabilities because of your injuries and are no longer able to work at all and provide for your family.
Dealing with Workplace Brain Injuries
Traumatic brain injuries can really occur no matter what type of job you have. All it takes is a slip and fall to happen on a wet floor, warehouse area, stairwell, or parking lot and you can suffer severe head trauma. If you or a loved one has experienced a traumatic brain injury and you are unsure what worker's compensation benefits, you are eligible for, or what you should do next, please do not hesitate to reach out to us here at the Oktanyan Der-Grigorian Law Group. We specialize in worker's compensation cases and make sure you get the medical attention you need and the compensation you deserve for your injuries. Contact us today by either using the contact form found on our website or by calling us at (818) 975-3080. We will be glad to meet with you so we can discuss your case confidentially, answer all your questions, and present you with your best options moving forward that can help you greatly.