Both construction contracting experts understand that no matter how best your safety efforts are, accidents still happen in the workplace. In most cases, construction workers are regularly exposed to toxic chemicals or hurt while operating a piece of equipment. If this is the situation, your employer can be held liable. Fortunately, there is Workers' Compensation Insurance to protect injured construction workers and contractors. 
What is Workers' Compensation Insurance?
Workers' Compensation Insurance is also known as workers' compensation. It provides workers the benefits they necessitate if they suffered injury or illnesses related to their work. It's a kind of insurance that offers workers damage for injuries endured as a result of their job. 
Construction workers can benefit as well from workers' compensation. They must contact professional construction workers' injury lawyer to help them with their case. 
Injured Construction Workers: What Does Workers' Compensation Insurance Cover?
Workers' compensation can protect the company and its workers through the coverage of the following:
Lost wages due to injury or illness which require leave of absence while you recuperate

Medical expenses to treat your injury or illness

Occupational rehabilitation if you require continuous support to you get back to work

Death benefits such as burial costs in case a worker died in a work-related situation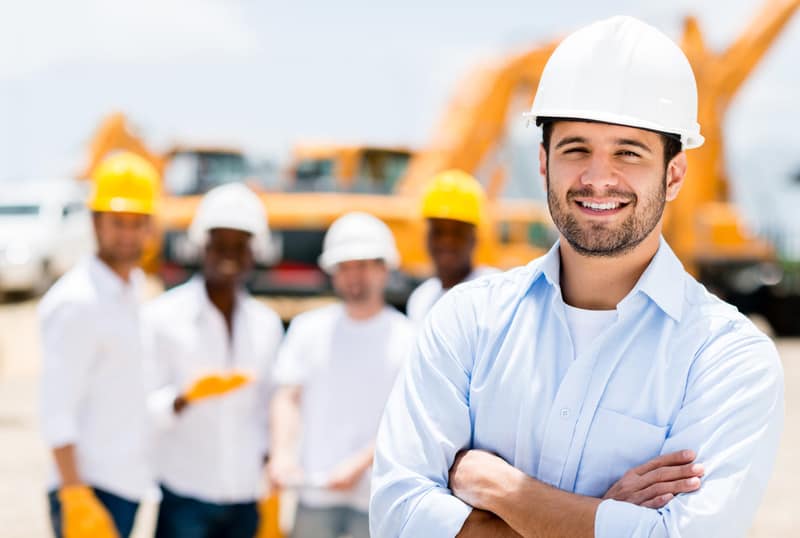 Importance of Workers' Compensation Insurance to Contractors and Construction Companies
The workers' compensation helps support contractors, roofers, carpenters, and other construction workers. It provides the necessary benefits an injured worker needs. 
Regardless of the size of the area of operation, there are possible hazards that construction workers will encounter. These people have higher risks of injury compared to other industry workers. They are prone to accidents while doing their tasks such as:
Falls, Slips, and Trips
This is by far the most hazardous risk for construction workers. They can fall, slip, or trip while climbing a ladder, roof, or scaffolding. One wrong step can cause an injury or even fatality.
Work Zone Injuries
The work zone itself is another cause of injury for construction workers. They have higher risks of getting hit by passing vehicles near the work zones or roadways.
Other Injuries
Constructions workers may find themselves susceptible to contact injuries from using or malfunctioning heavy equipment. Additionally, they can be easily struck by falling objects or crumbling structures. They are likewise exposed to hazardous environments, explosions, substances, and fires.
California Law Regarding Workers' Compensation Insurance
California law states that each person and trainee working for an employer need to have workers' compensation insurance. It involves employees with both oral and written terms and conditions. Moreover, it includes employers who are legally or illegally employed. 
However, there are exceptions to the rule. The law doesn't require spouses and children to have coverage. Also, it doesn't require coverage for the following:
Volunteers

People who work in exchange for food or aid

Deputy sheriffs
What Does Compensation Construction Workers May Get?
In California, all companies or employers that hire at least a single person need to constitute workers' compensation insurance. According to the state's law, injured construction workers may have the following benefits:
Medical Expenses
The medical expenses cover doctor checkups, physical recuperation, and needed medicines to name a few. 
Temporary Disability Benefits
You can get financial remuneration if you sustained injuries that hinder you from doing your routine job while mending. 
Permanent Disability Benefits
Construction workers who won't recover completely despite the treatment will get financial compensation.
Supplemental Job Displacement Benefits (SJDB)
This benefit comes in the form of a voucher that helps pay for educational retraining or skill improvement, or both. The beneficiary can use it at schools accredited by the state. The voucher may be used to pay tuition fees, books and other fees the school requires. 
Death Benefits
Beneficiaries of construction workers who died while at work can get death benefits. This includes financial compensation paid week and monetary support for funeral expenditures.
What Do Construction Workers Need to Prove to Get Workers' Compensation?
Construction workers don't have to prove that their employer was at fault just to receive benefits. They can get compensation for their damages by filing a workers' compensation claim. With the help of a knowledgeable construction workers' injury lawyer, they need to prove the following:
The injury happened while doing a task or tasks at the time of work

California workers' compensation laws cover the injury 

Drug or alcohol use didn't cause the injury

The injury is not self-inflicted
Contact a Construction Workers' Injury Lawyer
Sustaining injury while working in a construction site necessitates you to contact a construction workers' injury lawyer. Injured construction workers like you require a strong legal representative to help you seek compensation pertinent to the extent of your injury. 
Oktanyan Der-Grigorian Law Group can help you with your case. Our main goal is to help you secure the benefits and compensation you deserve. We are here to listen and acknowledge your concern. Call (818) 975-3080 today and let us discuss your case.