If you were somewhere in LA and become injured because of someone else's negligence, one thing comes into your mind. You might be asking, "How to find a Los Angeles personal injury lawyer near me?"
Accidents and injuries are something that we don't expect and don't want to happen. The least we can do is become extra careful to prevent situations where we can hurt ourselves and other people. In the event an injury occurred due to the negligence of other people, you may require legal help. 
At ODG Law Group, we offer intellectual and expert Los Angeles personal injury lawyers, to help injured victims. For 9 years, we have been fighting for our clients and their families to get the compensation they deserve. 
What to Do After Meeting an Accident?
If you're involved in a car accident, you need to stop and stay where the injury happened according to the law. You have to wait for the authorities to come and try to help injured victims at the incident.
If you're injured, it's necessary to remain still where you are and let emergency personnel cure you. They will bring you to the hospital if needed and apply immediate medical care for your injuries.
If you can move without any pain, it's better to take pictures of your injuries. Also, get photos of the crash, the vehicle's position, and its damage using your phone. Don't talk to other parties involved in the incident or accept fault. You need to file a police report and acquire a copy for you to keep.
If possible, get important information from other parties involved. This could include contact information, driver's license, vehicle registration, license plate, and others. If you are a worker, report the incident and your injuries to your employer as soon as possible.
How Do I Know If I Need an Injury Lawyer Near Me?
If you're hurt while working or in pain because of a medical condition, you need to talk with an attorney. This is most especially when the incident is work-related. Our Los Angeles personal injury lawyer will help you get compensation for your medical expenses, lost salary, and other losses. 
There's no legal requirement to hire an injury lawyer. However, if you think that you need to file a claim for your injury, then go ahead and find one. Our Los Angeles personal injury lawyer can help you in many ways. She can explain your legal rights and guide you through the rules and limitations applicable to your claim. 
Why Do You Need to Hire an Injury Lawyer?
If the insurance company denied your injury claim, then you'll need to hire an injury claim. Remember that insurance companies have a squad of attorneys and adjusters who will examine your request for compensation. Due to this, it's necessary that you have a personal injury lawyer by your side. This is most especially if you've become injured in a vehicle accident for an equal right.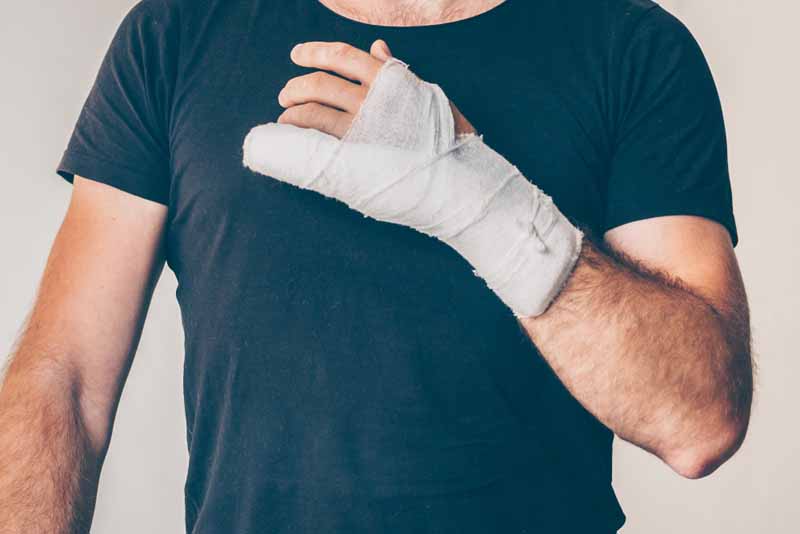 Ways to Find an Injury Lawyer Near Me
It should not be difficult to find an injury lawyer when you need one. There are ways where you can find the nearest injury lawyer.
Search Engines such as Google
When we want to know something, we usually lookup in Google and other search engines such as Yahoo and Bing. You can make a wide research using a phrase like, "injury lawyer near me" or similar to it.  
To get better results, you can try including the type of accident you got involved in.  The more specific you are in searching, the easier you'll find what you're looking for.
Lawyer Directories
This directory helps to find information about an injury lawyer near me. It contains details regarding education, publications, experiences as well as contact information. Most of these directories have integrated rating systems allowing you to know what prior clients have to say. 
Read those reviews thoroughly because it provides a lot of helpful information that can narrow your research. You'll need this directory to find the right Los Angeles personal injury to help you win your case.
What Do I Need to Consider in Choosing a Los Angeles Personal Injury Lawyer Near Me?
When it comes to personal injury lawsuits, not all are created equal, especially in terms of the case, claim, and remuneration. All of these differ according to a number of factors some of which are not related to the endured injury.
Years of Expertise
At the ODG Law Group, our Los Angeles personal injury lawyers have years of experience. They have dealt with countless cases and know the ins and outs of the Los Angeles court system. For 9 years, they have earned a good reputation among local insurance companies and judges. You need to give importance to experience when deciding to choose the best personal injury attorney for you.
Idiosyncrasy and Character
There is one thing that your Los Angeles personal injury lawyer wants from you and that that would be your trust. You don't need to be the best of friends for you to feel comfortably unburdening yourself to her. 
The information you are going to provide could either make or break the case. That's why it is necessary to become detailed as much as possible when discussing your case with an attorney. Once you meet our Los Angeles personal injury lawyer, you will feel relaxed and assured while confiding to her.  
Attorney's Fee
When you become injured in an accident and want to seek legal help, you will always consider attorney's fee. You don't have to worry because, at ODG Law Group, we don't charge fees upfront as we work on a contingency basis.
Our Los Angeles personal injury lawyer will consider the type of case, its complexness, and its value. She is open to any questions you may have regarding the cost of hiring her as your personal injury lawyer. 
Hire an injury lawyer from the ODG Law Group and get the right legal assistance that you need. We are here to help you get the payment that you deserve. Call us now at (818) 975-3080 and allow us to evaluate your case at no cost. You can also visit our website or send us an email.