Many workers in Los Angeles are unlucky enough to suffer head injuries in the course of their employment. Common causes of head trauma include falls, being struck by falling objects, machinery accidents, vehicle accidents and even building collapse. Regardless of the cause, these injuries need to be treated, and this often means significant expense for the sufferer. In cases where the employer is responsible for the accident, it will be necessary to make use of a workers compensation lawyer who can walk you through the process and give you the assistance you need to get the money that you require. Talk to ODG Law today, and ensure that you don't miss out on the compensation you deserve.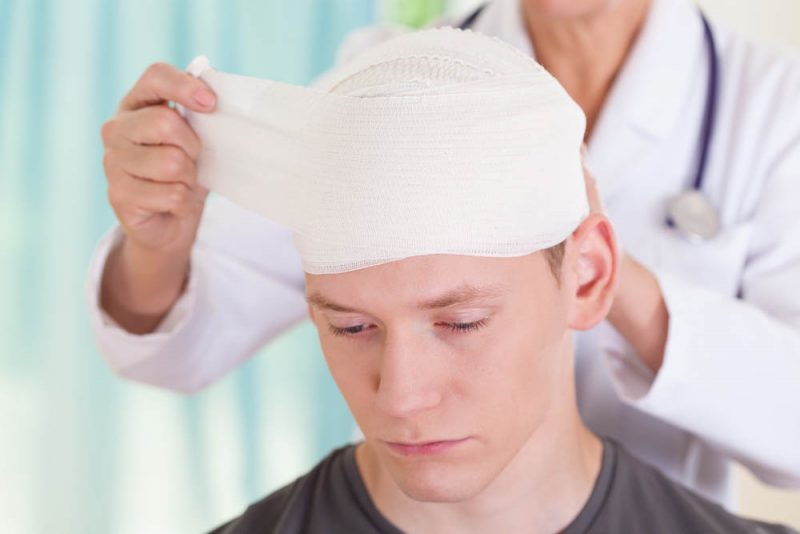 Severe And Moderate Head Injuries
The most difficult forms of head injuries, often known as TBIs, require extensive medical treatment, including operations, long-term hospital stays, medication and physical therapy for months and even years after the injury. These can result from skull fractures or damage to the face that can leave permanent damage. These injuries can include partial or total blindness and loss of hearing, which will clearly make it hard to come back to work. Other TBIs may cause damage to the brain itself, resulting in cognitive and physical problems that will make it impossible to handle your job. In these circumstances, you need financial assistance to make your path back to wellness as easy as possible, and that is why it is so important that you get the full compensation that you deserve.
Minor Head Injuries
Even head injuries which are not as complex as a TBI can still require long periods of recovery. Concussion, by far the most common type of minor head injury, can leave you with damage to the brain which means that you find it harder to concentrate, you may lose language skills or memory, and suffer other problems that reduce your ability to do your job. In these cases, you will need to have complex medical care as well as therapy to prevent this head injury from becoming worse. All of this takes money, and you need to be able to find a way to pay for all of these treatments while you are on reduced or sick pay. To make sure that you get those funds, it is important that you seek compensation from your employer with the help of a workers compensation lawyer.
Managing A Compensation Claim
When you are suffering from the after-effects of a head injury, you are likely to find filling in long forms and putting the work in to finding a compensation lawyer quite difficult. In these circumstances, you can benefit from the help of a workers compensation lawyer team, like those offered by ODG Law. We are knowledgeable and experienced in handling worker's compensation claims, and can help you get the money you need to aid your recovery. To find out more about how we can help you, contact us now using our online form, or call (818) 975-3080 today.