California is a state with a no-fault workers' compensation system, which benefits both employers and their employees. Workers can't file a lawsuit against their employer, and at the same time, they don't need to prove the employer's negligence that caused their injuries. The injury should be just work-related.  Most of the time, a workers' compensation isn't enough to cover all the expenses and losses from a work-related injury. There are also instances when the insurance company acts in bad faith or denies your claim. You need to speak with ODG Law and our compassionate and expert workers' compensation attorneys will protect your rights and maximize your compensation.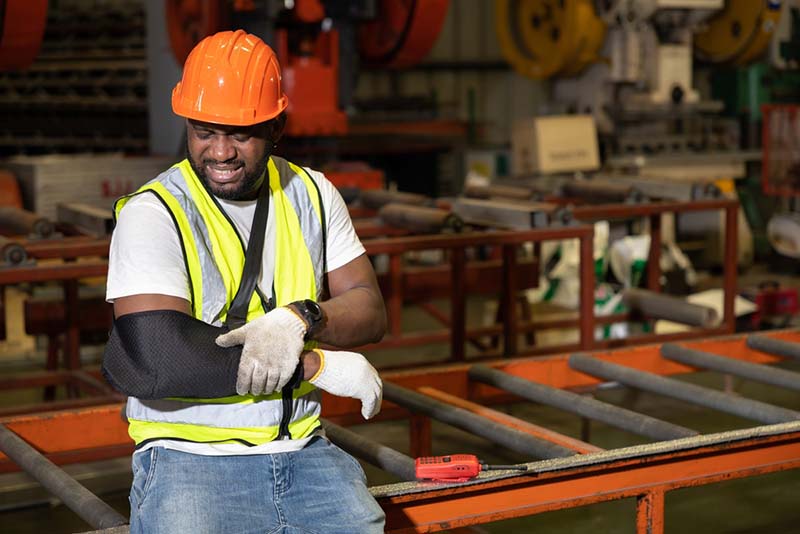 Expert Workers Compensation Attorneys: What are Your Rights as a Worker?
The California workers' compensation structure provides many benefits to injured workers or employees. The state mandates every employer and company to bear this kind of insurance for their workers or get penalized. 
If they don't have this type of insurance for their workers, they are violating California's Labor Code. They can face a $10,000 fine, one year in jail, and a $100,000 state penalty. 
All payments given to the injured worker, including non-cash benefits disbursed, are tax-exempted. These benefits are:
Medical Treatment Costs
It includes related medical treatment expenses, such as medical examinations, therapy, and the necessary surgery. It also covers medical aid devices, prescription drugs, and transportation costs for doctor's visits and follow-up check-ups. 
Temporary Disability Payments
This benefit is usually paid to an injured worker for a leave of absence due to injury. Payments made are typically based on two-thirds of the worker's average weekly salary. An injured worker can receive temporary disability payments up to two years after the date of the injury. It could reach up to 104 weeks in a five-year period. 
Permanent Disability Payments
These are payments made to injured workers who can no longer return to their previous job because of the injury. The amount given is based on a permanent disability rating. It varies according to the severity of the sustained injuries, worker's age, occupation, and physician's restrictions. Based on the worker's disability rating, he or she may get permanent disability payments from four weeks to 14 years. 
Life Pension Payments
A worker benefits from this if he or she is extremely disabled, with about 70% to 99% rating of permanent disability. It's a little payment paid weekly on top of the weekly permanent disability payments. However, you can obtain a life pension payment for a lifetime.
Supplemental Job Displacement Benefit
Also called vocational retraining costs, these are made available to workers who can no longer go back to work. Additionally, they didn't receive any offer from their employers regarding an alternative or modified employment. The retraining privilege comes in a form of a voucher worth $6,000. It will be used for training on new skills at state-approved schools. It covers fees, school tuition, and books.
Death Benefits
This is paid to the surviving family of the injured worker who died while doing his job. The benefits also include funeral and burial expenses. 
What Kind of Injuries Do California Workers' Compensation Cover?
California workers' compensation covers work-related injuries or illnesses. It includes:
Specific/traumatic injuries such as traumatic brain injury

Emotional/stress injuries

Sickness caused by harmful exposure (toxic exposure)

Cumulative/continuous trauma (repetitive injuries)
Disputing Your Workers' Compensation Benefits
Disputes about workers' compensation can occur for several reasons. Additionally, not all workers' compensation claims get denied or go to trial. If it goes to court, both parties may agree on a settlement in advance. Based on circumstances, a majority of employees can prefer either of two types of workers' compensation settlements. These are:
Stipulated Findings and Award
You may select this kind of settlement if you require future medical care due to permanent disability. Your employer will pay for the continuous medical treatments. 
Compromise and Release
In this type of settlement, the injured worker accepts a one-time payment. After accepting the lump sum, you can no longer expect any amount should you necessitate future medical treatment. 
If you think you're not getting the compensation you deserve, our LA workers' compensation attorney will help you dispute it. 
Get the Immediate Help You Need with ODG Law
It's hard to think where to get money to cover your daily expenses when you suffer injuries. As an injured worker, you're eligible to file workers' compensation. Should you have any trouble getting your claim, ODG Law's expert Los Angeles workers' compensation lawyers will be there to help you.
We will promote and safeguard your physical, emotional, as well as financial well-being. We are with you in fighting the insurance company or your employer should they deny your claim or degrade it even if you have sufficient evidence that your injury or illness is work-related.
Contact us today so we can help you as soon as possible. Call (818) 975-3080 for a free case evaluation. We work on a contingency fee basis.