A recent report shows that undocumented immigrants, particularly Latinos who are injured on the job, file fewer workers' compensation claims. According to a report on Vida en el Valle, there is an underestimation of the number of Latinos who fail to receive compensation, who fail to report their injuries or who receive nominal, if any, compensation for them. The report states that Latinos who are undocumented fare far worse with regard to workers' compensation claims.
Understanding the Problem
This information was revealed earlier this month in a forum in Sacramento titled "Latino Immigrants: Deaths, Denials and Discrimination, a Conversation" where labor leaders, attorneys and other experts talked about how workers' compensation claims may worsen under the Trump administration. About 79 percent of the nation's undocumented immigrants are Latino, with 2.4 million or 22 percent living in California. In the state's workforce, it is estimated that about one in 10 workers is undocumented.
Also, in 2014, Latinos accounted for more than half (59.4 percent) of injuries and over a third (37.8 percent) of deaths in California's workplaces. However, Latinos are less likely to file workers' compensation claims in California. And yet, they have higher rates of work-related injuries, are less likely to seek medical attention, have limited or no access to medical facilities, and face the highest percentage of retaliation at work. An area where workers' compensation claims go virtually unreported is in California's agricultural fields.
Increased Risks of Injuries
With the heightened concern under the Trump administration of raids and deportations among the undocumented workforce, experts believe this is a critical time when Latino and undocumented workers need help with workers' compensation claims. This, they say, is crucial because without this workforce, California's economy could suffer significantly. These are vulnerable communities and their rights should be defended, experts say.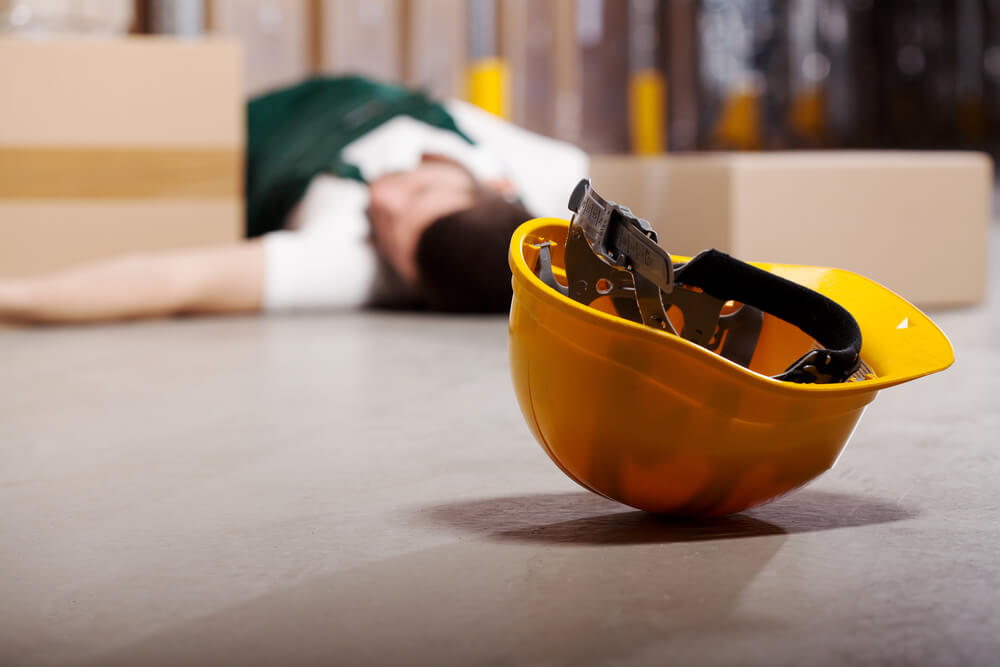 Latino and immigrant workers suffer more injuries and fatalities on the job because they are employed in more high-risk industries such as packaging, food processing and truck driving. Undocumented men and women who work in these industries hesitate to report their injuries because they are afraid of losing their jobs or getting deported and becoming separated from their families.
Assembly member Lorena Gonzalez-Fletcher, D-San Diego, has introduced a bill to the state legislature, which will bring workers' compensation coverage for day laborers who are injured on the job. What this bill does is include workers who are employed or contracted for less than 52 hours. So, the bill, AB 206, is expected to make day laborers eligible to receive workers' compensation benefits. According to the Public Policy Institute of California, the top three jobs done by day laborers include construction, moving/hauling and painting. About 40,000 day laborers work in California.
Steps to Take if You Are Injured on the Job
If you have been injured while on the job, there are a number of steps you would be well advised to take regardless of your immigration status. Here are a few actions to take immediately after your injury:
Report the injury to your employer by telling your supervisor right away. If your injury or illness developed over time, report it as soon as you learn or believe it was caused by your job. Reporting your injury promptly prevents problems and delays in receiving benefits, including medical care you may need. If your employer does not learn about your injury within 30 days and this prevents your employer from fully investigating the injury and how you were injured, you could lose your right to receive workers' compensation benefits.
Get emergency medical treatment if you need it. Your employer may tell you which hospital or doctor to go to for treatment. Make sure you tell the health care provider who treats you that your injury or illness is job-related.
Fill out a claim form and give it to your employer. Your employer must give or mail you a claim form within one working day after learning about your injury or illness. If you don't get this form from your employer, you can get it easily by downloading it from the forms page of the Department of Workers' Compensation's website.
Make sure you get contact information from anyone who might have witnessed your injury on the job. This could be co-workers or even bystanders. This could come in very handy when you need someone to corroborate your statements regarding the incident and your injury.
If you were injured by a piece of equipment on the job, every step must be taken to ensure that it is preserved as evidence in its current condition, unaltered. This would help an expert examine it later for defects, malfunctions and other flaws.
What's Covered Under Workers' Comp?
Workers compensation insurance essentially provides five basic benefits to injured workers and their families:
Medical care: This is paid for by your employer to help you recover from an injury or illness caused by work.
Temporary disability benefits: Payments made to workers who lose wages because their injuries prevent them from doing their usual jobs as they recover.
Permanent disability benefits: Payments to workers who have suffered catastrophic injuries and cannot recover fully from them. Workers in such cases may never be able to return to work or make a livelihood as a result of their work-related injuries.
Supplemental job displacement benefits: These are vouchers that help pay for retraining and/or skill enhancement if you don't completely recover from your injuries and don't return to work for your employer.
Death benefits: Payments to the worker's spouse, children or other dependents when workers die on the job.
Contacting an Experienced Lawyer
The experienced workers compensation lawyers Glendale at the ODG Law Group provide compassionate and quality legal representation to injured workers and their families – regardless of their immigration status. We understand and respect the significant contributions made by immigrant workers in the Greater Los Angeles area and around the country and consider it our honor to protect and defend these workers' right to fair compensation. If you have been injured on the job, please contact us at 818-230-2428 for a free, comprehensive and confidential consultation.