Suffering from a traumatic brain injury is a devastating experience, especially when you're the only breadwinner in the family. It also means that the family cannot expect any income because their loved one can't work due to his or her traumatic brain injury in California. What makes it harder to bear are the expenses incurred for the treatment that could cause a fortune.
If you or a loved one suffers traumatic brain injury from doing your job, you have the right to workers' compensation. Filing a claim is a complicated process; you need someone reliable to help you make a successful case. Our compassionate but aggressive Los Angeles workers' compensation attorneys at ODG Law are always ready to help you with any issues you may encounter with your claim. Contact (818) 975-3080 and schedule a free evaluation of your case.
What is a Traumatic Brain Injury?
A traumatic brain injury (TBI) occurs when a person suffers a violent blow or jolt to the head from an outside force, creating internal damage to the brain. When the brain suffers damage, its control of thoughts, emotions, and physical capabilities becomes disrupted. Additionally, it can change a person's behavior, ability to function, and ability to work and earn a living. 
Damage to the brain occurs when blood vessels burst, resulting in concussions. Also, it can happen after an initial trauma because of blood flow deficiency, which is way riskier and may lead to death.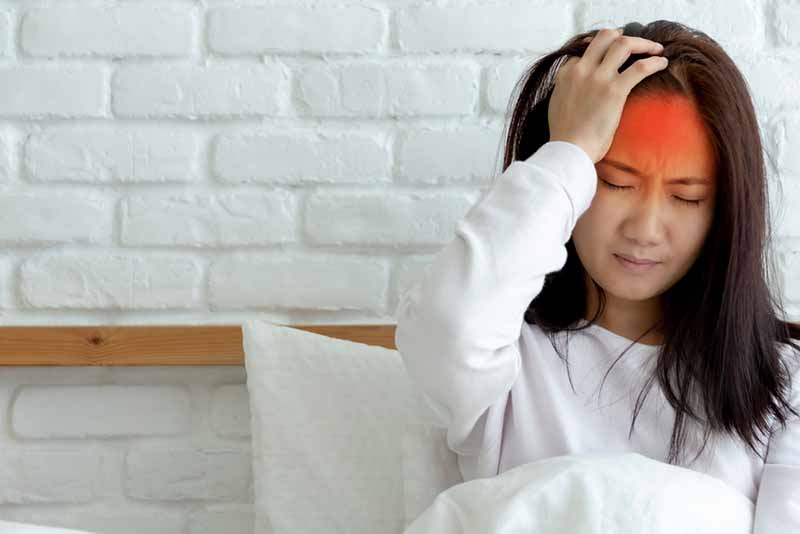 What are the Most Common Symptoms of Traumatic Brain Injury?
TBIs can result in considerable and non-reversible brain damage that extremely affects you including your family for the rest of your lives. Some of the most common symptoms of traumatic brain injury include:
Headaches

Nausea

Abnormal fatigue

Changes in personality

Confusion

Problems with speech

Blurred vision

Ringing in the ears

Memory or concentration problems

Mood changes or mood swings
Disability Insurance for Workers Suffering from Work-Related Traumatic Brain Injury
A majority of TBIs lead to permanent injuries and symptoms that can also result in financial instability and emotional distress. Filing for a workers' compensation claim will help you with the expenses and losses because of the traumatic brain injury.   
There are a few things that you need to consider regarding disability insurance for work-related traumatic brain injury:
Generally, a claimant can't obtain benefits from workers' compensation and disability insurance simultaneously. More often than not, workers' compensation must be used up before proceeding to disability insurance. However,  it's not always the case.
The doctor who provided your diagnosis can likewise identify if your traumatic brain injury is work-related. 
The same insurance company that provides your workers' compensation can also provide disability insurance. You could also use a different disability insurance coverage unassociated with that company. 
Disability insurance only lasts for 52 weeks or a year unless your TBI makes a probable permanent disability as it will possibly will. Medical documents of your disability can prolong disability insurance for up to 10 years, or until you reach retirement age. 
When you get Social Security Disability (SSD) benefits until you reach the age of 65, you can be eligible for Social Security retirement benefits to remain receiving financial assistance. 
Why Must Employers Carry Workers' Compensation Insurance for their Workers?
California law mandates that every company or employer must carry workers' compensation insurance for their employees or workers. This system puts the health and well-being of injured workers at the heart of the claim. 
Additionally, it covers any worker that suffered harm or injury while doing a task within the scope of employment. Most importantly, it relieves the injured worker or employee from financial stress.
Employers must understand that this type of insurance also protects their businesses if a workplace injury occurs. While it covers their employee's medical costs, disability, and other expenses related to injury treatment, employers, on the other hand, don't have to pay directly out of their pockets. Moreover, it provides them protection from further accountability for a covered injury.
If a company or employer doesn't have workers' compensation insurance for their employees, they will have to deal with penalties or imprisonment for breaching the law. When you sustained injuries while working for an employer or company with no insurance for their employees, you have the grounds to file a lawsuit against them. 
What Should You Do After a Traumatic Brain Injury Occurs at the Workplace?
When an accident happens and resulted in a traumatic brain injury, you need to inform your employer about the incident and seek immediate medical attention. It's crucial to have your injury and treatment documented because you'll need this when you file for a workers' compensation claim. Don't wait for any symptoms or for your injury to heal before seeking necessary medical attention. 
After the employer gives you the workers' compensation claim form or the DWC 1, complete the employee section and return it to your employer to fill up their section and send it to the insurance company for analysis. 
Working with one of our skilled Los Angeles workers' compensation attorneys will make it easier for you to process your claim. She can help you collect all the needed information and data about your traumatic brain injury. 
Traumatic Brain Injury in California: Get the Compensation You Need with the Help of ODG Law
 Acquiring compensation for a traumatic brain injury is not that easy. The insurance company will challenge your claim and there's a possibility that the attending doctor will not be true or won't provide enough information about your diagnosis. Additionally, insurance companies have their own attorneys to challenge your claim and insurance claim adjusters to undervalue it.
Our expert Los Angeles workers' compensation won't let this happen. We'll protect your rights, maximize your compensation, and ensure that you're going to get the amount you deserve. We can help you gather information and crucial data to establish a stronger case and make it successful. We'll coordinate your medical care if necessary.
Contact us at (818) 975-3080 for a free evaluation of your case. ODG Law's experienced Los Angeles workers' compensation will be glad to discuss the case with you at no cost. We work on a contingency fee basis.