Mental damages are predictable outcomes of any personal injury accident and greatly affect the value of the case. But, it should be reviewed and documented before a victim can appropriately claim compensation. If you endure this kind of injury, seek help from a competent and skillful psychiatric injury Los Angeles lawyer.
Most of us think that workers only get physical injuries and file a workers' compensation to cover their medical treatment and other out-of-pocket expenses. What most people don't know is that workers also suffer from psychiatric injuries. 
After sustaining physical injuries in an accident, a few people may develop psychological symptoms. They might start experiencing panic disorders or nervousness. Also, there will be noticeable significant changes in their moods and personality.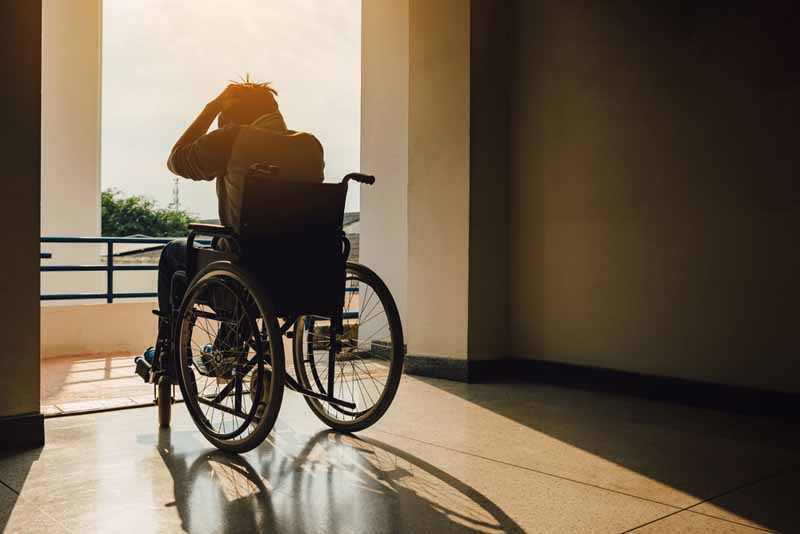 What is Psychiatric Injury?
A psychiatric injury occurs when a person suffers mental trauma because of an accident, unforeseen shock, or a disturbing incident. Symptoms include:
Suicidal thoughts

Panic attacks

Hypervigilance

Insomnia

Agoraphobia

Anxiety

Nightmares or flashbacks of the incident
Psychiatric Injury Los Angeles Lawyer: What Evidence Do You Need to Provide When Filing a Claim?
When filing for a psychiatric injury claim, you have to prove that the liable party breached their duty of care and caused and caused your injury. Medical evidence is crucial in proving that the breach of duty resulted in your psychiatric injury. 
Based on the nature and extent of your injury, it's proper to acquire a medical report from either a psychiatrist or a psychologist. They can provide professional medico-legal evidence in a legal claim. 
It's critical to do the right thing to establish accurate evidence to support your claim. You also need someone knowledgeable about the law who will protect your rights and defend you from people who will take advantage of your condition. 
Some Work Situations that May Lead to Psychiatric Injuries
Illnesses are not only restricted to physical injuries and ailments. More people are now aware of the importance of taking care of their mental health. Here are some working conditions that may result in psychiatric injuries:
Failure to provide post-trauma support groups and personal counseling following a traumatic, ruthless, or frightening incident

Not encouraging, commending, or rewarding a good job performance

Designating impractical goals for workers

Failure to improve the governance of job-related injury cases to prevent physical injuries result in psychiatric injuries

Not supporting injured workers performing converted duty adjustments and rehabilitation

Failure to comply with legal guidelines against any type of sexual harassment or prejudice
These are some of the possible ways that employees may be vulnerable to stress at work, which can result in psychiatric injuries. If you experience such an injury because of work-related stress, you may be able to file a workers' compensation. You can consult a skilled and expert psychiatric injury lawyer to verify if filing a claim is feasible depending on the facts of your case. 
California Law Makes Psychiatric Injuries Compensable
Under California law, psychiatric injuries are compensable for an extensive range of disabilities, emanating from work-related mental stress. Emotional or psychological stress may develop a physical or mental condition or both. However, the latest changes in the statute restricted entitlement and established a higher level of evidence in demonstrating cases of mental stress-related impairment. 
For example, psychiatric injuries caused by standard labor actions are not compensable anymore. Generally, a worker must be employed for at least six months to have a claim for mental stress injury.  
However, even if the law permits workers' compensation to cover psychiatric, insurance companies would deny time and again, the victim's claim. Some lawmakers are doubtful of these claims, prompting them to add more requirements to prove that your psychiatric injury or mental condition is work-related. You need to present sufficient evidence to make you eligible for workers' compensation. 
Meeting the Requirements to Receive Benefits
To receive benefits from a psychiatric injury, you must provide the following requirements such as: 
You should have a "mental disorder" that has been diagnosed under accepted processes

You must be working for your employer for at least six months, provided that mental stress injury is due to an abrupt,

extraordinary condition at the job

.

You need to prove that "actual events of employment" were the "predominant" cause of your mental stress condition
Need Help with Proving Your Psychiatric Injury? Consult Oktanyan Der-Grigorian Law Group
Suffering from a psychiatric injury is truly difficult and we understand how you feel. Oktanyan Der-Grigorian Law Group is always ready to help in the best possible way. We are here to protect your legal rights and help prove that your mental stress is due to your work.    
Our dedicated and well-versed psychiatric injury lawyers will work one-on-one with you. We will uphold and safeguard not only your physical, but also your emotional, mental, and financial well-being.
Contact Oktanyan Der-Grigorian Law Group today so we can help you as soon as possible. Call (818) 975-3080 or email us for any inquiries you may have. Let's talk about your case at no cost. We work on a contingency fee basis.