Our worker's compensation attorney in Los Angeles team can help you to get all of the compensation that you deserve for your injuries. We work towards this in a variety of ways. We understand that many may not necessarily realize why they need a worker's compensation lawyer. Representing you in negotiation and in court is just one of the ways that we can help. Below, we'll touch on some ways that people may not realize that we help them to get all of the compensation they deserve for their at-work injuries.
Hiring a Worker's Compensation Attorney in Los Angeles
No one wants to have to hire a worker's compensation lawyer. In a perfect world, no one ever gets hurt at work.  However, our world is not perfect, and workplace injuries happen all the time. Many people are unsure about exactly when they should reach out to a worker's compensation attorney in Los Angeles. We always recommend that if you believe you may need a worker's compensation lawyer to call one. As there's no downside to reaching out to us, it's the best way to find out whether you have a case or not.
That being said, absolutely reaches out to us if you're hurt on the job. If you need surgery or even just were harmed, it's worth it to do so. However, even if you have a more minor injury at work, you're going to want to reach out to us if you have pre-existing disabilities. See, the other side could claim that your injury is just a result of these pre-existing conditions. If that were the case, you may not qualify for worker's compensation (or as much worker's compensation). As these cases can become quite complicated quickly, you want to reach out to experienced attorneys who can help.
We can work with you to make sure that you receive all of the compensation you deserve for your injury, even if you do have a pre-existing condition. No one should be able to use your pre-existing condition to keep you from getting the medical care and more that you deserve.
Gathering the Evidence
When someone hears that attorneys are "gathering the evidence," it's normal to think of cop TV shows, that kind of thing. However, it happens in worker's compensation cases, too. Even if the case seems entirely cut and try, our investigators can still turn up new evidence that proves our clients deserves more compensation than their employers or insurance carriers might think. Often, a lack of medical evidence (or inadequate medical evidence) is stated as the reason that a worker's compensation claim is denied.
Now, to make a point about denied worker's compensation claims: just because they're denied doesn't mean that they're invalid. This can be a very difficult idea to wrap one's head around. It's perfectly normal to think "my worker's compensation claim was denied, I don't deserve to be compensated for my injuries." That mindset, however, is false. You deserve to be paid for your injuries when you're hurt on the job, in the course of doing your job. This is even true if you happened to cause your own injury. Just because your worker's compensation claim was denied doesn't mean you'll never receive compensation.
Indeed, we have a proven track record of helping people to receive worker's compensation even if their claims are initially denied. If your claim is denied, bring it to us. We'll sit down with you at a free consultation. We'll go over your story, and see if there's a way we can help.
You might think: "my job is just an office, there's no real evidence that could be investigated which could help my worker's compensation case." Often, the evidence that we gather is medical in nature. That means that we go about getting medical opinions from both the physicians who have treated you as well as an independent medical examination, should that prove necessary. We also do everything we can to gather all of your medical records. That way, we can have as much evidence as possible on our side. Should it help your case to deposit medical experts, we can do that as well.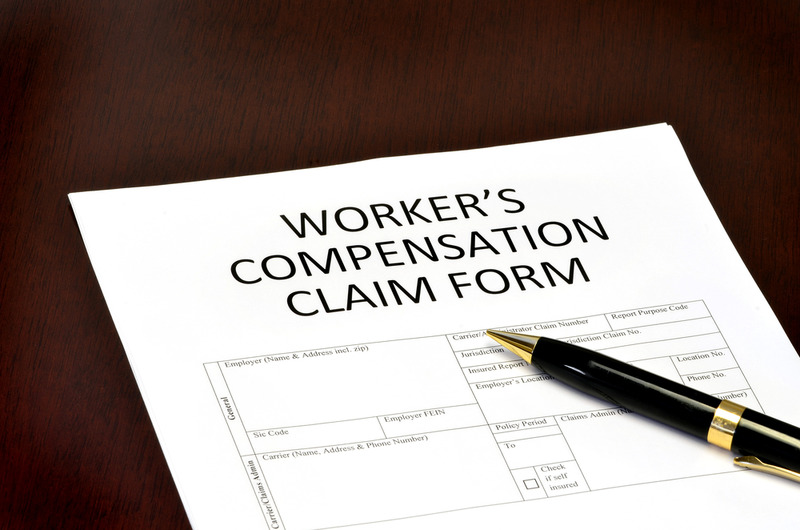 Settlements and Agreements
This may seem obvious, but when you have a workers' compensation lawyer on your side, you're aligned with someone who has been through worker's compensation cases before. That means that we have a pretty good idea as to what your claim is worth. So, that takes all of the guesswork and worry about finding what your claim should be. This also gives us a target to shoot for as well as a baseline. This way, you won't take something that's less than what you deserve.
Our experience also allows us to negotiate with the other side on your behalf. That means that we can keep you from running into the negotiate consequences of a poorly put together settlement. We've heard tales of folks receiving what seems like good worker's compensation settlements, only to lose quite a bit of money they were already earning in Social Security. That's the kind of thing that we would never let happen for our clients. When we negotiate on your behalf, we make sure to take all of the smallest details into account.
Sometimes, people reach out to us after they've already begun to receive their worker's compensation. For so many, they may have received worker's compensation but quickly realized that these weren't the correct amount of benefits. Alternately, they may have realized that there are far more benefits that they are probably eligible for. This is the kind of gray area where you would want to bring in the professionals.
As if you were just starting your worker's compensation case, we would go over your story with you. From there, we would figure out exactly what happened and how we can help. Should there be a way we can assist you, e would go about doing everything we can to see that you get any and all of the benefits that you rightly deserve.
Often, people will come to us when their employer disputed a decision that was made by your state workers' comp division. When that occurs, it's absolutely time to get the lawyers involved. We know that some people may represent themselves, or just try to go through the workers' compensation experience on their own, but when something like this occurs, it's best to bring in the professionals to assist with your case. Your benefits are too important to be left to chance.
Workers Compensation Lawyer for You
There are people who get through the worker's compensation process without needing a lawyer.  They get hurt at work, they file their paperwork, and their employer immediately pays them their medical bills as well as a weekly benefit for the time they've been off from work. When that happens, it's great. However, as you might imagine, that rarely happens. Too often, the claim will be denied, delayed, or something else will happen. When the worker's compensation process doesn't work as it should, it's always best to bring in an expert to help.
Here at the ODG Law Group, we're a family-oriented firm. Indeed, our firm was founded by two sisters. So, that means that we understand the importance of family, leaning on each other, and standing up for each other, too. When you're hurt at work, not receiving your benefits can be a real pain. However, it inflicts pain on your family as well. There are great people in your life who count on you. That's why it's so important to get all of the worker's compensation benefits you can. To schedule a free consultation with us, just give the ODG Law Group a call at (818) 975-3080 or message us through our site.