The truth most of us fail to give attention to is that there is no such thing as a safe place in the world, not even your workplace. The rise of workplace fatalities in California has been noted this year, and it has been increasing since 2018. The statistics have posed an alarm for companies to adhere to work and safety protocols strictly. Although accidents may always come as a surprise, conducting safety training and ensuring all employees follow the rules can prevent unforeseen accidents from happening. Workers comp lawyers Los Angeles have always been on the lookout to help injured employees find the sense of what they have been through. 
Getting injured while performing job-related responsibilities can be truly devastating. However, it is vital to remember that employees are protected by the Workers' Compensation Law, allowing them to be entitled to compensation once injured while at work. Filing for a workers' compensation claim should be difficult as it is mandated by law, yet instances where employers and insurance companies get in the way happen. Employees can handle this on their own, but when it starts to get complicated, the best thing to do is call for workers' comp lawyers Los Angeles, who are always ready to help injured employees seek justice.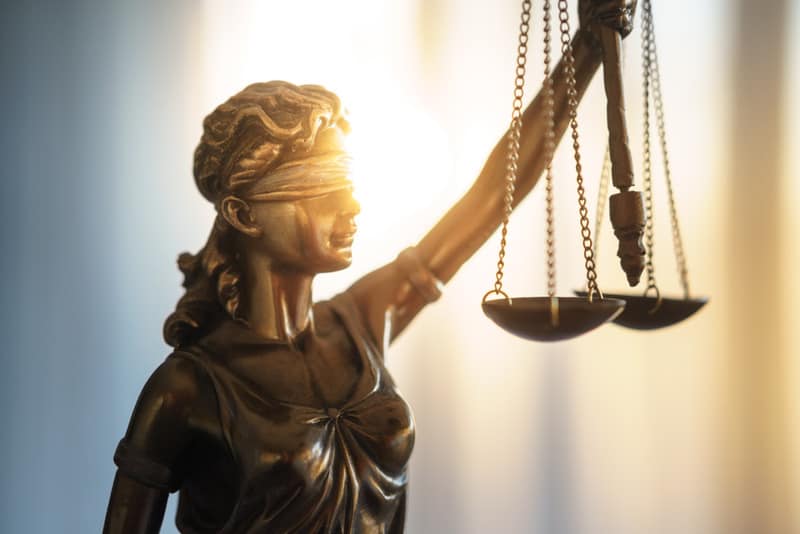 5 Qualities To Look For In Workers Comp Lawyers Los Angeles 
Hiring a workers' compensation lawyer should not be done in just a snap. It should take a lot of discernment, so you can choose the lawyer that can best represent your workers' comp claim. Oktanyan Der-Grigorian Law Group has the best workers' comp lawyers Los Angeles to fight with you on your case. They have the following, but not limited to, five qualities that are relevant to be evident for a workers' compensation lawyer:
A workers' comp lawyer is honest. When it comes to the law, honesty is non-negotiable. It should always prevail, no matter what. Honest lawyers only handle cases that have credible evidence or sufficient proof. They understand how vital this trait is to uphold their reputation. They know that it could hurt their career, firm, and future when they take on dishonest lawsuits. They are not willing to take that risk. Thus, in handling workers' compensation claims, honest workers' comp lawyers Los Angeles ensure that whatever caused your workplace injury is in line with the law. 
A workers' comp lawyer is experienced. Before hiring a workers' comp lawyer to handle your case, ensure that you did enough research to determine their experiences in workers' comp lawsuits. Experienced workers' comp lawyers are known to be competent and confident in handling complex cases. They know how to go through different situations and deal with different aspects of the case. Moreover, the success records of workers' comp lawyers Los Angeles should be checked to help you decide which lawyer to choose. While new lawyers are knowledgeable enough to fight for your case, it is vital to know how practical legal experience can further increase professional experience. 
A workers' comp lawyer is compassionate. Aside from being a legally competent lawyer, compassion and empathy are vital qualities that should be evident in a lawyer. Any cases can get too complicated, overwhelming, devastating. It will surely be full of whirlwind emotions! Thus, workers' compensation lawyers Los Angeles of ODG Law Group treat their clients like their family. They provide mental and emotional support as both are as important as the legal aspects of the case, and it should not be taken for granted. In one way or another, it helps the clients to feel like they are not alone throughout the process. Not all lawyers can be compassionate, yet rest assured that lawyers from ODG Law Group are.
A workers' comp lawyer is medically knowledgeable. For workers' compensation claims, medical reports are essential to prove work-related injuries. Therefore, having a medically knowledgeable workers' comp lawyer is essential in presenting a strong case. Workers' comp lawyers Los Angeles have studied and trained to ensure they can handle cases involving medical aspects. Injured employees can range from mild to severe disability or symptoms, and it is every lawyer's responsibility to be well-aware of these to further support the case. The best part is, ODG Law Group lawyers are connected with medical experts in case complicated situations arise. 
A workers' comp lawyer is proactive. Workers' comp lawyers Los Angeles work the hardest to represent you on your behalf. They know that they carry the heaviest responsibility, and that is to seek justice for your work-related injury. They find ways to prepare and present a strong case against employers and insurance companies' who reject, deny, or delay the workers' comp claim. They understand how it is like to be taken for granted, and they will not allow that to happen to any of their clients. They will fight with respect, fairness, and dignity. If, in any case, you are unsure of what to do and how to fight for your right, ODG Law Group is always willing to go beyond and exceed your expectations to achieve what you deserve. It may not be a comfortable journey, but you are indeed in great hands with a proactive workers' comp lawyer. 
Hire The Best Workers' Comp Lawyers Los Angeles Today! 
It is not in all situations that we need to hire a workers' comp lawyer, but it always pays to know what traits we need to look for a lawyer. Workers comp lawyers Los Angeles from Oktanyan Der-Grigorian Law Group have been serving the public since 2011. From then forward, the lawyers have successfully handled workers' comp lawsuits and defended the rights of several injured employees who were having difficulty filing their claims. ODG Law Group upholds its commitment to those who need their help by compassionately providing legal service to those in need. If you are badly injured at work and need compensation, contact ODG Law Group for legal compensation. Always choose to fight for your rights.