When you sustain injuries while working in California, your best option is to file workers' compensation to cover your medical expenses. It's also crucial to understand the complicated process. This will help ensure that your employer and insurance company are making reasonable assessments. Hiring the best LA workers' compensation lawyers will help prevent issues with your claim by contacting ODG Law. Call (818) 975-3080 today and book a free evaluation of your case.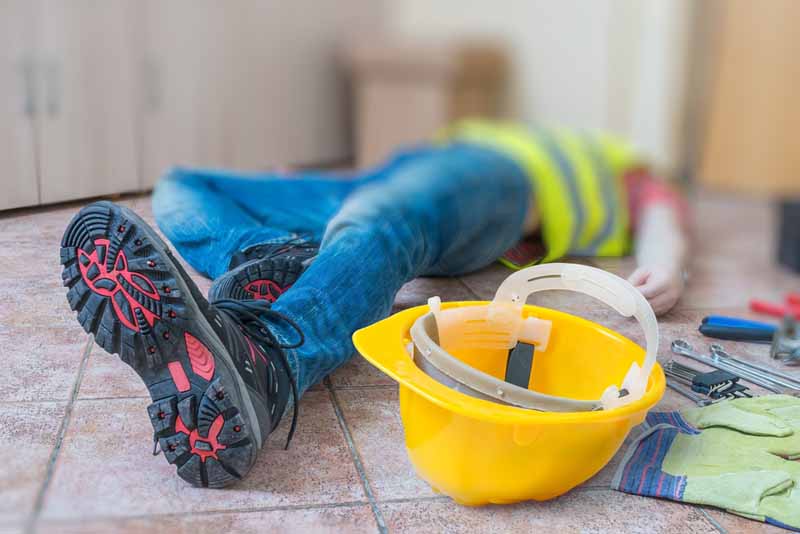 LA Workers' Compensation Lawyers: How Does Workers' Compensation Work in California?
California enforces every employer to bear workers' compensation for their employees. This system provides injured workers with the necessary medical care crucial for recovering from work-related injuries or illnesses. Moreover, it will partially replace your lost wages while you regain your health, and go back to work. However, it doesn't cover damages for pain and suffering or punitive damages.
When you got hurt or suffer injuries related to your work, you need to inform your employer right away. In the case of an occupational hazard, the illness may develop gradually unlike an injury that can happen instantaneously. As soon as you learn that it's due to your job, report it to your employer immediately.
Reporting your work-related injury or illness helps avoid any issues and delays in acquiring benefits, including important medical care. Failure to notify your employer about your situation or condition within 30 days makes you lose your right to receive workers' compensation benefits.
Whether your injury is minor or critical, it's in your best interest to seek medical care. Aside from health reasons, you'll also require a medical report once you file for workers' compensation. Don't forget to inform the medical staff that your injury or illness is work-related. 
What Benefits Can Injured Workers in California Get from Workers' Compensation? 
As an injured worker in California, you can take advantage of the different benefits once the insurance company approves your claim. These are:
Medical Treatment. Under the system, an injured worker is eligible to get medical treatment, especially for a serious injury or illness. There would be no deduction or overhead the injured employee or worker must shoulder. Medical treatment benefits include:
Hospital bills

Doctor fees

Prescription medicines

Medical supplies and equipment

Transportation costs for the doctor or hospital visits
Temporary Disability Benefit. If your physician recommends you refrain from work for a while due to your work-related injury, you're eligible to benefit from temporary disability compensation. Usually, the payment won't materialize until you've missed three days of work, except if you're hospitalized or not working for more than 14 days. But, you don't have to wait for temporary disability if you're eligible for one of the considerations related to Covid-19 and mustn't have any Coronavirus sick leave available.   
Permanent Disability Benefit. This type of benefit applies if your attending physician concluded that your injury or illness caused you permanent restrictions on your ability to do your job again. The healthcare provider will give you a permanent disability rating. Likewise, he will consider your age, occupation, and your impairments.
When such is the case, and you have difficulties with your claim, ODG Law's best Los Angeles workers' compensation attorneys will provide you with the legal coverage you need. You need someone you can depend on, especially in this situation. 
Supplemental Job Displacement Benefit. If your employer didn't offer you regular, fitted, or replacement work within 60 days after receiving a medical report stating that your work has led to a partial disability. This benefit comes in the form of a voucher, which could reach up to $6,000. The voucher is non-convertible to cash, but you can use it to pay for training new courses or skills you can use on a new job. 
Death Benefits. If your loved one dies due to a work-related injury, the surviving family will receive death benefits. The amount relies on the number of eligible heirs and the date of the initial injury.
Make the Most of your Claim. Get the Compensation You Deserve with ODG Law's Help. 
Get help from ODG Law to ensure that your rights are protected. Additionally, you have someone who you can rely on to represent you when your employer or insurance company delays or denies your claim.  
Our best LA workers' compensation lawyer will guide you every step of the way while you regain your strength and health to get back to your work as soon as possible. We will equip you with the knowledge and representation needed to make well-versed decisions and take resolute actions. 
ODG Law is always ready to help you. Well make the most of your claim and help you get the compensation you deserve. Call (818) 975-3080 for a free case evaluation. You can also email us for any questions related to your case. We work on a contingency fee basis.