The orthopedic injury lawyers in Los Angeles, California at ODG Law Group can accomplish a great deal for you. They may take on your case, work it through, and assist you in obtaining the orthopedic injury compensation you deserve. However, before any of that occurs, you must contact them. By taking that initial step, you provide a chance for yourself and your loved ones to get appropriate recompense for all you've suffered. It's common and typical to feel alone and fearful after an injury, even if you're surrounded by people who care about you. Once you contact the ODG Law Group and discuss the matter, they may begin working for you.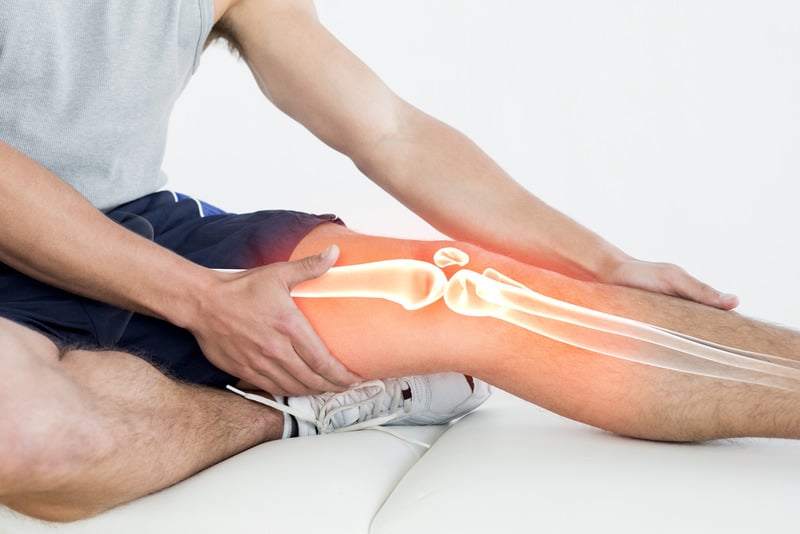 Orthopedic Injury Lawyers In Los Angeles First Priority: Victims' Health
The priority of any orthopedic injury lawyer in Los Angeles is the victim's or client's health. That is always the first objective: ensuring your health. When you visit the firm, they instantly connect you with some of the best medical experts in Southern California. Then, you may get the highest quality treatment. Once you're in the hands of these medical professionals, you can concentrate on what matters most: your recovery. Your family and friends want to see you recover, and the ODG Law Group is glad to help.
It is important to emphasize that, although the ODG Law Group will do all possible to ensure that you get the orthopedic injury compensation you deserve, never lose sight of your recovery. They'll follow up with you to ensure your development and well-being. The ODG Law Group's lawyers feel that the victims are not simply clients; they are family. These lawyers are at your side, often physically, throughout the process. Nothing is more satisfying for an orthopedic injury lawyer than seeing a victim and their family get the compensation they deserve.
Orthopedic Injury Attorney In LA Second Priority: The Investigation
Regardless of how you were injured, an orthopedic injury lawyer will conduct an investigation. Thus, they will have access to the most significant number of facts possible. They can put together the most credible argument necessary to ensure that you get all the compensation you deserve. This investigation will be very comprehensive and exhaustive. The investigations conducted by the ODG Law Group lawyers adhere to a strict "no stone unturned" approach. Once they've gathered all of the information, they may begin creating the most robust case possible on your side.
The investigation stage of the law procedure is another area in which an orthopedic injury lawyers in Los Angeles with expertise excels. A lawyer unfamiliar with investigations is likely to overlook critical information that may influence a case. Someone who has not conducted this kind of investigation is often unaware of everything to look for, denying their victim the greatest chance for recompense. The ODG Law Group has lawyers that have experience with these types of investigations. They are well-versed in determining what to look for and where to search for it. In other words, they know what they're searching for when they come upon it.
For that reason, every orthopedic injury lawyer understands that each case is unique. No two issues are the same, and no two incidents are identical. As a consequence, the ODG Law Group employs lawyers who have developed expertise in these types of cases. These lawyers are professional when it comes to orthopedic injuries and can put their professional experience to work for you.
An Orthopedic Injury Lawyer With Resources
Any lawyer will tell you that the only thing more important than experience during an investigation is resources. It's challenging to gather all the evidence necessary to establish a case if you lack the means to do it. Costs associated with police reports, photographing evidence, and medical costs may quickly increase throughout an investigation. The client should not be responsible for it. If you lack these types of resources throughout an investigation, you will almost definitely lack sufficient resources during the negotiating and trial phases of the process. If you're up against a well-funded insurance company or another well-heeled organization, obtaining the money you deserve will be tough.
Another area in which an orthopedic injury lawyer specializes is this. The Los Angeles orthopedic injury lawyer team has the resources necessary to handle every case. If a professional can assist in making the case, the ODG Law Group will ensure that it is included in your case. You deserve to be represented by the top lawyers and resources available. You may be certain that the other party will have excellent attorneys and the like on their side. The ODG Law Group takes great pride in enabling every victim or client to fight and win against large insurance corporations.
The "winning" aspect of the case is critical to the orthopedic injury lawyer. They realize that there are many ways to "win," but only one thing counts as a victory: you and your loved ones receiving all of the recompenses you deserve. That is the end goal of everything an orthopedic injury lawyer undertakes. Every action and thought made during the case is in service of that one goal. They benefit when you succeed.
To that end, the orthopedic injury lawyer is a "hard-nosed negotiator" when dealing with insurance companies and other such organizations, ensuring that you get the compensation you need. They keep you informed, so you're always aware of what's happening. Too many other orthopedic injury legal firms withhold information from their clients and then accept the first settlement offered. The ODG Law Group never does that. They inform you of current issues when they occur, allowing you to make the greatest choice possible for yourself and others who rely on you in your life.
The ODG Law Group Is Here To Assist You
The ODG Law Group is waiting to take your orthopedic injury case. When you've been hurt or injured, it may be tough to recover without assistance. You owe it to both yourself and others who count on you. When you're ready to take the first brave step, contact the ODG Law Group at (818) 975-3080 for a free case assessment, or visit the ODG Law Group website, odglawgroup.com, to learn more about how they can assist you with your orthopedic injury cases and to have the top orthopedic injury professional on your side.