When workers suffer from work-related injuries, their only option is to file a Los Angeles workers' compensation claim to cover the expenses and losses incurred. However, it isn't enough due to the rising prices of basic commodities and services. 
Somehow, there is a way wherein you can make the most of your compensation. Speak with ODG Law to explore your options and help you file your LA Workers' Compensation to avoid any issues. Call (818) 975-3080 and book a free consultation.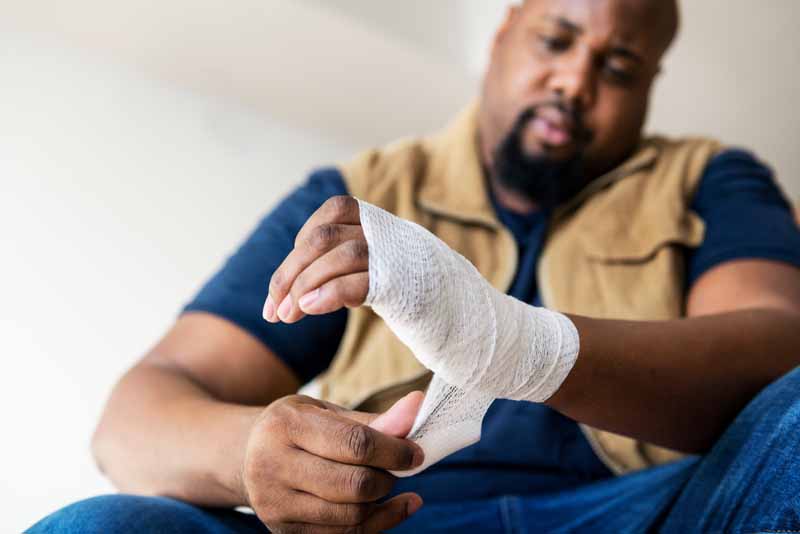 California Workers' Compensation Basics
Workers' compensation, also called workers' comp or workmen compensation, is the most customary social insurance program. Companies and employers started adopting this system in the 1910s. It's a no-fault system, relieving the employer of any responsibility when a worker or employee suffers a work-related injury.
The system assumes an agreement between employees and employers. Workers or employees must receive immediate delivery of specific rightful compensation benefits for work-related injuries. The benefits, in turn, will redress the employee's injury but they can't sue their employers for negligence that caused the injury. 
Los Angeles Workers' Compensation Claim: What Do Workmen's' Compensation Benefits Cover?
Injured workers are eligible to receive benefits when they sustain injuries or illnesses in the workplace. These are: 
Medical Attention and Proper Treatment
Injured workers should acquire all necessary medical attention and treatment to alleviate the adverse effects of injuries or illnesses. The injured worker doesn't have to pay his medical expenses. The reasonable medical care required pertains to treatment that is according to the recommendations employed by the administrative director or, ahead of the guidelines' assumption.
The employer typically supervises the medical care for the first month after the injury's report  Afterward, the employee can choose his or her own choice of treating doctor or medical facility. This is possible if the employer has no network of medical providers.
Temporary Disability Benefits
Injured or sick workers who can't go back to work in three days can get temporary disability benefits. This will partially replace salaries lost due to the injury. Generally, the benefit replaces two-thirds of the lost salary, with a maximum of up to $840 a week.
The injured worker will receive temporary disability benefits every two weeks. It is a day allocated with the initial payment until the worker can get back to work or until his condition becomes stable. 
Permanent Disability Benefits
Workers who suffer injuries that caused disability will receive permanent disability benefits. They will receive up to $840 every week for the rest of their lives. An injured worker committed to getting a permanent partial disability will receive weekly coverage for up to 694.25 weeks for a 99.75 % disability. 
The Permanent Disability Rating Schedule determines the percentage of permanent disability. It includes the evaluation of the injured worker's permanent impairment and limitations. Additionally, it provides for the adjustment of these standard ratings according to the injured worker's age and occupation and considers the worker's decreased future earning capacity.
Vocational Rehabilitation Services
Workers who suffer from work-related injuries and who can't get back to work can receive vocational rehabilitation services for incurred injuries before Jan. 1, 2004. The maintenance allowance payable replaces two-thirds of the injured worker's lost earnings. However, the maximum weekly amount is smaller, which is $246 per week.
Supplemental Job Displacement Benefit
This type of benefit is non-transferable to cash and the worker will receive it in vouchers instead. The worker will use it for retraining or skill enhancement, or maybe for both. The beneficiary can use this in accredited or state-approved colleges or universities on or after Jan. 1, 2004.  
Death Benefits
When the injured worker dies of serious injuries or illness, the surviving family will receive death benefits, which cover burial expenses for up to $5,000. Moreover, the eligible dependents may get support payments for a length of time with a minimum rate of $224 a week.
The state law sets the amount based on the number of qualified surviving family members and their extent of dependency. The usual amount given is $160,000 for three or more total eligible dependents. Death benefits are payable in the same manner as temporary disability benefits.
Having Some Issues with Your Compensation Benefits? Contact ODG Law for Help
It's a distressful experience when you can't get back to work temporarily or permanently because of an injury. Worse is, when you're having issues with your workers' compensation benefits. If you do, ODG Law can help you. 
We are the right people to handle your case. Our compassionate and experienced workers' compensation lawyers will protect your rights and defend you from insurance companies who want to downgrade or deny your claim. We can also help coordinate your medical care.
ODG Law works on a contingency fee basis. Our priority is to secure the compensation and benefits you need for your fast recovery. Call us at (818) 975-3080 or send an email for a free case evaluation.