Did you know that the person who suffered a traumatic brain injury has the right to file a compensation lawsuit against the responsible party? This is one of the most fundamental and important principles of personal injury law. The law says that a person who has suffered from a brain injury has a right to file a claim for any type of injury caused by negligence on the part of another person or a company. When you have been injured, you will have all the right to file a claim against the liable party. It is in this spirit that some people refer to a top LA traumatic brain injury lawyer.
Sustaining brain injury is not a joke. It changes your life in a snap, and the path in moving forward is still a big question mark. The entire process is deemed frustrating for the victims and their families. Yet, there is always a way to find a clear path despite the challenges that come behind this situation. A reputable traumatic brain injury lawyer can pave this way to help you start a new beginning. If you need more convincing in hiring one, you will find more reasons once you read this article.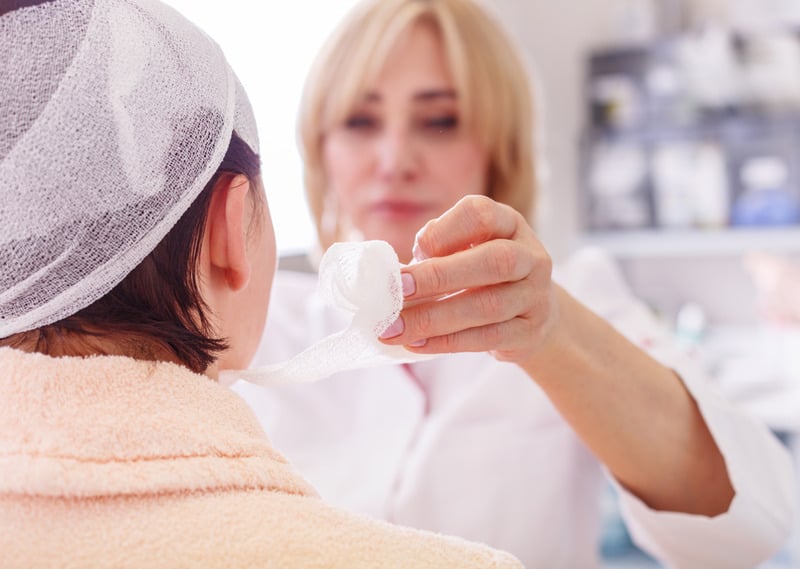 The Factors of Hiring an LA Traumatic Brain Injury Lawyer
There are various benefits of hiring such an LA traumatic brain injury lawyer. The first and most important benefit is that the lawyer will be able to provide you with expert legal advice. The lawyer's expertise in the field will help him or her prepare your case effectively. The lawyer will know the laws better than you and will argue your case in a more convincing manner. If you do not have any lawyer yet, you need not worry as there are lots of them available in the market.
However, the problem lies in finding a brain injury lawyer who can handle your case aptly and who does not charge too much. There are lawyers who charge a lot for consultation and other services. In this regard, you need to make inquiries about the cost before you go ahead and hire them. It is not only the cost that should determine your choice. There are certain factors that you need to keep in mind. These factors are related to the nature of the case and the amount which will be paid as compensation.
The first and foremost factor that you need to take care of is whether the lawyer takes up cases which involve brain injury or not. There is no point in hiring a lawyer who deals with such cases. There are plenty of brain injury lawyers who work online and hence you may not be able to locate their addresses. If you want to get a personal injury lawyer, it would be better if you could contact your friends and relatives for getting a suitable one.
The next important factor that you need to consider is the experience of the lawyer. If he had handled a similar case in the past, you can be sure that he will be able to handle your case better. He must also have adequate knowledge about the laws that are applicable in your area. If he does not have enough knowledge, then you should opt for someone who has a considerable amount of knowledge about these laws.
The third factor that you need to consider is the type of service the lawyer offers. There are several brain injury lawyers who offer their services on a pro Bono basis. You can hire them, even if you have to pay a little bit extra. However, you should be careful while hiring a pro Bono lawyer. If the lawyer does not charge you a reasonable fee, then it is better if you do not take his services. You should know how much experience he has and whether he is an expert in brain injury.
The fourth factor, which is worth considering is the knowledge and experience of the lawyer in the specific field. He must have vast knowledge about this particular field or you will find yourself in trouble in the long run. You should also make it a point to know the exact cost of his fees and how he plans to charge you for his services. If his fees are exorbitant, then it is better to go for someone who charges affordable fees.
The fifth and the last factor is the repute of the lawyer in the particular field. This field is so complex that it is not possible for anyone to keep track of all the developments. An LA traumatic brain injury lawyer who has a good reputation in the market is a smart choice. Hiring such a lawyer will definitely bring the required relief to you.
ODG Law Group Helps TBI Victims Achieve Justice
There is no such thing as impossible with Oktanyan Der-Grigorian Law Group. They always work with traumatic brain injury cases, and they ensure to give the absolute best to their clients. They know how stressful and disappointing the situation may seem; thus, they put their clients' rights and welfare above everything else. ODG Law Group handle cases one at a time to ensure that they give their 100% attention to a particular case in need. 
Traumatic brain injury cases are noted to be complex. Without ODG Law Group, it is extremely challenging to win the case and maybe you'll experience difficulty with the other party's insurance company. They know how to get the best of everyone; therefore, you need to have a trusted lawyer on your side to protect you when the going gets tough. A top LA traumatic brain injury lawyer ensures that you get right and just compensation for your past and future hospital bills, other medical-related expenses such as therapy and rehabilitation. The process is surely not easy, but with ODG Law Group, you can experience the best legal experience. Contact ODG Law Group at (818) 975-3080 today!