Regardless of the safety measures that the Occupational Safety and Health Administration (OSHA) recommends workplace injuries still occur, even if both employers and employees exercise precautionary steps. The National Safety Council (NSC) notes that a worker gets hurt in the workplace every seven seconds, corresponding to almost seven million workplace injuries each year. 
Accidents still happen because of negligence. When you're hurt and suffer injuries while doing your job as a California worker or employee, you turn to your workers' compensation for financial support. It's crucial that your employer or company has workers' compensation benefit insurance for its employees or workers as mandated by the law.  
If you encounter any problems with your workers' compensation benefits, you can speak with ODG Law Group for help. Call us at (818) 975-3080 for a FREE evaluation of your case. Our smart and efficient workers' compensation attorneys will accommodate any questions or concerns you may have.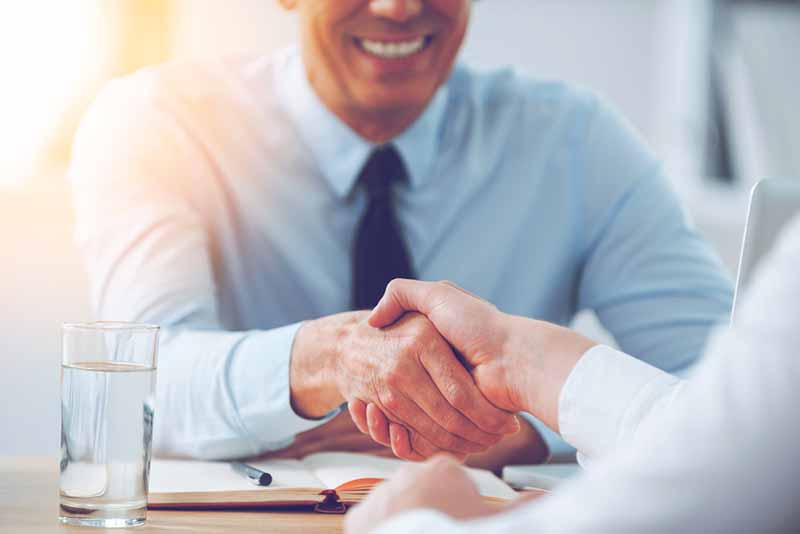 Efficient Workers' Compensation Attorneys: What Is Workers' Compensation?
Workers' compensation is a program or system a state or government authorizes to benefit injured or ill workers while doing their jobs or as a result of their jobs. Effectively, this is a disability insurance system for workers, providing cash benefits, healthcare benefits, or even both to workers who suffer injury or developed an illness related to their work.
This is a no-fault, government-required insurance system that compensates workers. It covers an extensive range of injuries which also involves employees that work off-site but is still covered by their employment. However, filing for it is a challenging feat with the insurance company's rejection and the doctor's dishonesty regarding your accurate diagnosis. Seek the help of our skilled workers' compensation attorneys from ODG Law.
Filing for Workers' Compensation: What Happens Next?
Injuries in the workplace can occur at any time, no matter the industry. Regardless of where you work, the process of filing for workers' compensation remains the same. You have to file immediately to get the benefits you deserve. After all, these benefits serve as your aid after sustaining a work-related injury or developing an illness related to work such as chemical or toxic exposure. 
Workers' compensation can pay your medical bills and replace the income you lost during your recovery period. However, it's not always that the injured worker will have no issues filing a claim. To ensure that you'll file your compensation in a timely manner, speak with our knowledgeable workers' compensation attorneys at ODG Law.
After learning about your injury or illness, report it to your employer immediately. He or she will provide you with a claim form called the Division of Workers' Compensation form or DWC 1. Or you can download it directly from its website. 
Complete the section for "employees" and then give it to your employer. The insurance adjuster will review your claim and will ask you to submit your medical records and bills. If they deny your claim, you have to speak with a well-versed workers' compensation attorney from ODG Law for help.
Benefits in California Workers' Compensation  
Workers' compensation is the helping hand of any injured or sick workers caused by their work. That's why it's important that every company or employer must have this insurance system available for their workers and employees. Benefits included are:
Medical Treatment. On the first sign of illness or occurrence of an injury, you need to seek medical treatment right away. The earlier you get medical treatment, the better, so you can recover faster and get back to work as soon as possible. 
It also encompasses all diagnostic and therapeutic services rationally required because of a work-related injury or illness. This may include specialist care, surgery, laboratory tests, pharmaceuticals, hospital services, and x-rays to name a few. 
Temporary Disability Payments. As an injured employee, you will receive this benefit if your injury prevents you from doing your usual job. This benefit pays two-thirds of the gross wages you lost while recovering from a work-related injury. But don't expect that you'll receive more than the maximum weekly amount set by law. 
You'll start receiving payments once your physician says that you can't perform your routine work for over three days or you get hospitalized overnight. Payments are usually made every two weeks and then stop once you get back to work, or when the doctor discharges you to work or suggests that your injury already improved.
Permanent Disability Benefits. You'll receive this benefit if the doctor diagnoses you with an injury that you can no longer recover from. Based on the extent of your injury or illness, you may be eligible for a lifetime pension payment. 
Additionally, you're eligible to receive permanent disability benefits if you still haven't completed your recovery from your work-related injury or illness even if you have a stabilized condition already.
Supplemental Job Displacement Vouchers (SJDB). It is a non-transferable voucher you can use to pay for educational retraining or skill enhancement at accredited or state-approved schools. It helps to pay your retraining costs if you can't get back to your previous work.  
Death Benefits. If the employee died because of illness or injury related to work, his or her family will receive the benefit on behalf of the deceased worker
Filing for Workers' Compensation
Remember that you have 30 days to file your initial document with the DWC. The state has time restrictions for different versions of workers' compensation, according to what you're trying to claim, known as statutes of limitation. It can impact how the insurance company will accept or deny your claim when you go beyond the specified period of filing.    
Working with our experienced workers' compensation attorneys will help lift the burden off your shoulders and alleviate the worries and pain you're going through. We're here to protect your right and ensure that you'll get the compensation you deserve. 
We'll help you fight the battle against the insurance company that will unreasonably deny your claim. Moreover, we're here to inform, educate, and represent you. Reach out to us and call  (818) 975-3080 to schedule a FREE case evaluation. We'd love to hear your story and help you win the battle.