Every year, workers from the United States sustain work-related injuries. As stated by the Bureau of Labor Statistics report, approximately three percent of full-time employees suffer from a work-related injury or illness yearly. There are instances when accidents occur outside of the workplace, yet it is still a work-related accident as the employee is carrying out a task for the company. If you, your co-worker, or loved one has been involved in an accident in your workplace or anywhere yet work-related, it is vital that you know of your legal rights and protects them. The truth is that not all employees are knowledgeable about the fullest extent of their work-related injury damages. Thus, some opt to keep quiet and let things unfold on their own. However, you may be eligible for compensation, but nothing is going to happen unless you fight for your rights and hire the best traumatic brain injury lawyer for work. 
An experienced workers' compensation lawyer can be of great help to the victims of work-related injury or illness to achieve the compensation and benefits they deserve. Moreover, a licensed traumatic brain injury for work assists victims who suffer from a traumatic brain injury caused by a work-related accident. Both lawyers ensure that the injured workers can obtain the medical care they deserved. More than a million workers file for workers' compensation claims each year to receive medical expenses and lost income, including pain and suffering. There were injured workers who could attain compensation without a problem, yet others are not that lucky. 
Employers and their insurers would attempt to escape from their responsibilities for the injury sustained by the employee while doing work-related tasks. This fact serves as a significant reason why a workers' compensation lawyer and a traumatic brain injury lawyer should be with the injured worker throughout the lawsuit processing. They can work with different experts to ensure that no paperwork is missed and all necessary documents are well-prepared. These preparations are vital to ensure the compensation and justice that the injured employee deserves. 
5 Important Facts For Injured Workers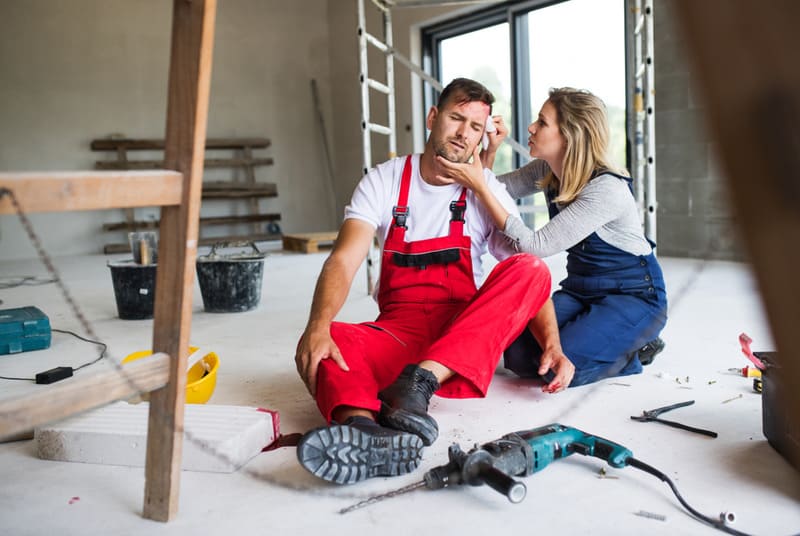 Report to your employer as soon as the accident took place. 
Aside from letting your family or loved one know about your situation, letting your employer know about what happened is essential. It is needed for the fast processing of your workers' compensation claim. Some states only allow a few days after the accident to accept the claim. So, it is vital to research how your state works. Noting the employer about the accident is relevant to remind the rest of the employees to ensure their safety while performing work-related tasks. Thus, you need to submit a report stating how, when, and where the accident happened with medical proof about the injury. 
Employees are eligible for full coverage of medical expenses. 
While you may only avail half of your income's worth, you may receive full compensation for your medical needs. Workers' compensation benefits typically cover medical expenses, including diagnosis and treatment of the injury and temporary income replacement (also known as "disability" benefits). However, if your employer's insurance states that you have already reached the maximum amount of medical care before you are fully healed, then you need to have a workers' compensation lawyer or traumatic brain injury lawyer for work to help you protect your rights and benefits. 
Every employee is eligible for workers' compensation regardless of who is at fault.
Whichever state you belong to, you need to know that workers' compensation follows a "no-fault" system. Thus, your employer and their respective insurance company should be able to provide the benefits, whether it is your fault, your employer, or someone else. However, there are limited exceptions. It is always best to consult with your experienced workers' compensation lawyer and relay your experience, so they can advise you on how to move further. 
There are types of workers that are not eligible for workers' compensation. 
Regarding workers' compensation claims, it is essential to have a comprehensive understanding of how it works. One of which is knowing which employees are only eligible for the said compensation. Those who are independent contractors or employees with employers exempted from the workers' compensation as mandated by law are not eligible for the workers' compensation benefits. However, it does not mean that there are no longer options for you if you are not eligible. Fighting for your rights should never be left unattended. There are options if you find the time to consult an experienced lawyer. If you are suffering from traumatic brain injury, a traumatic brain injury lawyer for work can guide you through the entire process.
Traumatic Brain Injury Lawyer For Work: ODG Law Group, At Your Service
Suffering from traumatic brain injuries are usually common for those who have experienced work-related accidents. Traumatic brain injuries can temporarily or permanently affect your life; thus, it is deemed necessary for you to fight for what you believe is right. Diagnosing a traumatic brain injury could be quite complex. Yet, if you have a team composed of medical professionals and a traumatic brain injury lawyer for work, you will indeed be in great hands. If a work-related accident causes your brain injury with the involvement of another person, then you can file for a traumatic brain injury lawsuit to attain the compensation you need. 
The Oktanyan Der-Grigorian Law Group believes in providing quality legal service to severely injured persons due to another person's negligence. They understand how devastating the situation is, so they work the hardest to help you move forward with the compensation that may suffice the damages or loss caused by a work-related accident. Moreover, they treat their clients like their own family and provide mental and emotional support throughout the most difficult time. 
Injured workers should hire ODG Law Group that houses the best traumatic injury lawyer for work. There is no better feeling than knowing you are in great hands during your most awaited battle. Fight for your rights, and ODG Law Group will fight for the rest. Contact us at (818) 975-3080.