Traumatic brain injuries, commonly known as TBIs, may be devastating in these times of hardship. Even victims of minor injuries may suffer long-term problems as a result of their injury. Injury deaths from traumatic brain injury (TBI) account for over 30% of fatalities each year, including over 2.5 million emergency room visits. Other people's carelessness or malicious intent that results in a major traumatic brain injury in Los Angeles (TBI) may entitle you or a loved one to compensation under the law. It will cover medical expenses, missed future wages, as well as assistance to allow you to live your life as normally as possible throughout your recovery. If you have suffered a traumatic brain injury, you will need the assistance of an expert traumatic brain injury lawyer in Los Angeles from the ODG Law Group to prove your TBI claim successfully.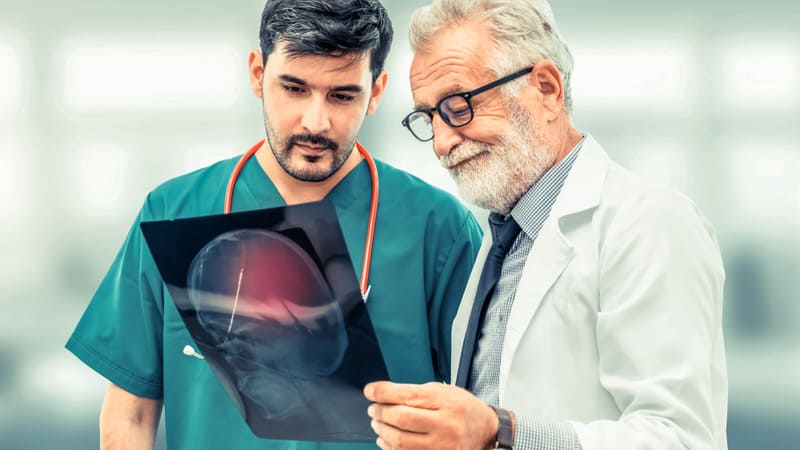 Traumatic Brain Injury In Los Angeles: A Quick Overview
Traumatic brain injury (TBI) is brain damage that occurs unexpectedly due to a blow to the head or a hit to the head. Sports injuries, automobile crashes, assaults, and slip and fall accidents are all common causes of this life-altering injury, among others. Bicycle accidents, SUV and pickup truck collisions, blasts and explosions, and sexual and physical attacks are all potential causes of traumatic brain injury. From mild interruptions to serious long-term brain injury, there is a wide spectrum of possibilities.
Extreme traumatic brain injury (TBI) may demand specialized treatment and perhaps life-saving surgeries. Those who survive a TBI will have long-term consequences for their physical and mental capacities. It also has an impact on their emotions and personalities as a result of the experience. Those who have experienced a severe to life-threatening traumatic brain injury (TBI) will need rehabilitation to recover and re-learn abilities.
TBI: Classified According To Its Severity And Pattern
TBIs are often classed based on the severity and degree of the harm they have caused. When diagnosing a traumatic brain injury, there are three categories of severity to consider:
MILD: You may or may not be aware at this time, and if you are, your unconsciousness should have taken less than half an hour. You had memory gaps that lasted less than a day, but they were not severe. You're feeling confused, and you're getting headaches.
MODERATE: Your unconsciousness lasted between 30 minutes to an hour, depending on your condition. The loss of memory persisted for a period ranging from a day to a week. You may feel sluggish as if your brain is distended in some way. Alternatively, the brain undergoes bleeding, which results in tiredness. Even though you are fatigued, your eyes are still receptive to stimuli.
SEVERE: You have been unconscious for more than 24 hours. You've been suffering from continuous memory loss for more than a week now. It doesn't matter how much you prod your eyes to open.
Statistics On Traumatic Brain Injury (TBI)
According to the Brain Injury Association of America (BIAA) report, almost 1.5 million individuals in the United States suffer traumatic brain injury (TBI) each year. That digit is six times higher than the total number of HIV/AIDS, breast cancer, spinal cord injuries, and multiple sclerosis. Furthermore, almost 50,000 individuals succumb to traumatic brain injuries each year in the United States. Approximately 5.3 million individuals are now living with disabilities as a result of traumatic brain injury.
When you encounter someone who has had a traumatic brain injury, you may assume that they can speak, walk, and seem well. People do, however, suffer from excruciating and incapacitating brain damage. It may result in cognitive deficits, memory loss, and changes in emotions and behavior, among other things. It deprives injured victims of their ability to support themselves financially. A TBI lawyer in Los Angeles should be consulted in these types of situations.
TBI: The Legally Liable Party
Anyone may be held liable if they fail to take reasonable precautions to warn others of a danger that results in traumatic brain injury. Additionally, the guilty person or parties caused car accidents by failing to adhere to traffic laws and regulations. They may also be engaged in inattentive driving or driving while under the influence of alcohol or harmful substances, to name a few possibilities.
TBI may also be caused by poor product design and manufacturing faults. These defects may either exacerbate or even induce a traumatic brain injury. Tires that have been improperly produced and tools that have been improperly created are examples. A TBI lawyer in Los Angeles from the ODG Law Group can assist you in proving the circumstances that led to your TBI.
Compensation For TBI Victims
If you or a beloved has suffered a TBI as a result of the carelessness of others, you may be able to claim the following damages:
Payments For Medical Treatment And Services
A TBI is very costly to treat, and it often requires numerous procedures to relieve pressure on the brain's surface. The expense of ongoing therapy might contribute to the overall treatment cost. The cost of medical care may go into the millions of dollars. To resolve this problem, you need to consult with a traumatic brain injury lawyer in Los Angeles who can assist you in proving your TBI claim.
Physical Anguish And Distress
The amount of the settlement may rise or decrease by the progression of the physical difficulties. That involves visible cognitive impairments that impair the patient's ability to function in a normal environment.
Psychological Trauma
Several people who have suffered a TBI cannot work or participate in activities they used to love. Now and again, personality changes may cause problems in partnerships. It may also place a patient who has suffered a traumatic brain injury in a dangerous scenario.
Salaries That Have Been Lost
During recovery after a TBI, you will be forced to remain at home or in hospital for many days. It entails a lengthy and indefinite departure from one's job. The worst-case scenario is being unable to return to work owing to a handicap and having no income to look forward to. The greatest move you can make in this circumstance is to seek the assistance of a professional traumatic brain injury lawyer in Los Angeles who can help you prove your TBI.
Dissociation 
Even if your spouse and children can heal, things will never be the same as they were in the beginning. It's difficult for the whole family to get together and enjoy the activities you used to like. If you have essential commitments, there will be instances when you will need to remain at your place or home.
When submitting a claim for TBI, you will want the assistance of an ODG Law Group TBI lawyer in Los Angeles to help you prove your losses.
Take Your Action With ODG Law Group Traumatic Brain Injury Lawyers In Los Angeles
TBI is a severe injury, and you should not hesitate to seek medical attention if you sustain one. Because of your existing circumstances, you will be unable to claim to pay all of your medical expenditures.
Allow our team of lawyers at ODG Law Group to assist you with your traumatic brain injury lawsuit. They are well-versed in the subject and have the resources to assist you. Call us immediately at (818) 975-3080, and we'll be happy to analyze your TBI case at no cost.