Approximately 1.4 million US citizens suffer from a brain injury based on the Centers for Disease Control and Prevention (CDC) report. Brain injuries are caused by simple trips and falls, major sporting events, violent vehicular accidents, workplace-related accidents, among the few. These injuries can temporarily or permanently affect the victims' lives; thus, the need to file a brain injury lawsuit is a must. If you or your loved ones have been in a severe accident and sustained a brain injury, then you are eligible for compensation. The top rated TBI lawyer LA will work with you until you achieve the justice you seek and deserve.
3 Easy Steps To Follow Before You File For a Brain Injury Lawsuit
Consult for legal help. 
If you believe another person is responsible for your brain injury, and you want to pursue filing a lawsuit, even though you are currently finding common ground with an insurance company or applying for a workers' compensation claim, the first step should always be a consultation with the top rated TBI lawyer in LA. Oktanyan Der-Grigorian Law Group has an experienced and licensed personal injury lawyer specializing in brain injury litigation. Brain injury cases can get quite complex with medical and document concerns. Thus, the need to speak to a legal professional during this most difficult time is indeed very essential.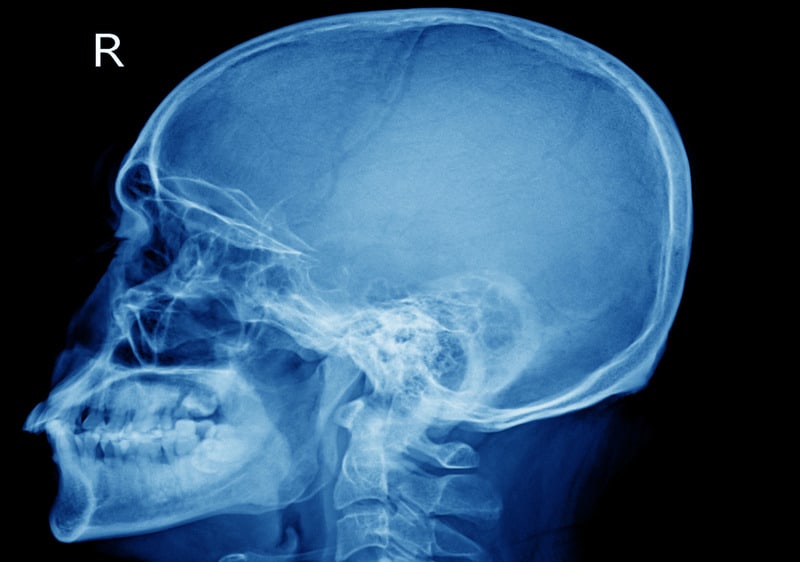 Determine the legal basis of your claim. 
It is vital to know the comprehensive legal theory based on your case, as it helps determine and prove that you have the chance to win the lawsuit or settlement. Moreover, the claim's legal basis helps gather the pieces of evidence that could be of great help to your brain injury lawsuit. 
The most common legal theory that most brain injury lawsuits are based on is "negligence." If a negligence claim is filed, the victim should prove that the responsible person is legally responsible for brain injury. 
To succeed in this legal action based on "negligence," the victim should be able to provide the following: 
The law states that the person responsible for the injury should be careful in one's actions to show a "duty of care." 

The responsible person failed to follow one's "duty of care" to the victim.

The responsible person's action was the major reason for the victim's brain injury.

The victim suffered from brain injury, including other losses and damages that can be measured under the law.
Being able to prove that a brain injury is sustained due to the responsible person's conduct serves as a great advantage in filing a brain injury lawsuit. For example, you can show how the responsible person's bad driving or failing to abide by traffic rules caused your injury. Brain injuries are complicated in nature, as it can be quite challenging and difficult to detect and diagnose compared to other injuries. Therefore, gathering relevant evidence regarding the cause of your brain injury will help you big time in proving your case. 
Another common claim basis for a brain injury lawsuit is defective product liability. If you are sure that your brain injury is caused by the product you used, which turned out to be defective or harmful, you can file a brain injury lawsuit against the companies involved in the product's distribution.
Gathering relevant evidence of the accident and the injury. 
During preparing your brain injury case, a top rated TBI lawyer LA will interview to ask you relevant questions regarding the accident and how the injury has occurred. Expect the lawyer to ask you to look back during the time of the accident. It will help if you tell everything that you remembered as any detail or information could make a lot of difference in your case. Moreover, you or anyone in your family could explain the diagnosis, treatment, and therapies you went through on your behalf. This situation is normal as most brain injury victims suffer from memory loss. Thus, there is no need to push yourself to remember everything as any relay information is fine. What matters is staying true and honest with the top rated TBI lawyer in LA, as the rest of the evidence could come from the witnesses, reports, and printed articles.  
Contrary to the process of broken leg diagnosis, the diagnosis of traumatic brain injury is not easy. Most of the symptoms show up at a later time, weeks or months, after the accident. These are often referred to as "delayed onset symptoms." These include problems in concentration, memory, behavior, and emotion. Moreover, traumatic brain injuries can often be misdiagnosed or, worst missed to diagnose at all, during the emergency room visit after the accident. Thus, if your medical professional failed to diagnose your brain injury, you are eligible for the said compensation.
How Can Top Rated TBI Lawyer in LA Help? 
Oktanyan Der-Grigorian Law Group, Inc has opened its doors since 2011 to provide quality legal assistance to those who need it. They are determined and committed to protecting traumatic brain injury victims' holistic well-being who wish to move forward after the devastating accident. Although other law firms also believe in the same thing, ODG law group is unique as they ensure to help clients compassionately and treat them like family. Top rated TBI lawyer in LA makes sure that clients will experience emotional and mental support from ODG Law Group aside from the legal aspect. 
True enough, the victims' traumatic experience will never be equivalent to any monetary compensation, yet the compensation could mean a great start for them to move forward. Top rated TBI lawyer LA will work the hardest to achieve success for your brain injury lawsuit. ODG Law Group ensures that the person responsible for your injury should be legally liable, not just to receive compensation but to prevent the accident from happening again. Sustaining brain injuries is not easy, and it will never be. Yet, you always have the choice to deal with it alone or ask help from the firm you can truly trust. Contact ODG Law Group at (818) 975-3080.