A grave car accident can change your life forever. You'll suffer permanent injury and endure excruciating pain. Added are the medical bills you don't know where to get. Talking to a top-rated car accident lawyer in Glendale can help alleviate your financial worries. 
It's a traumatizing experience when involved in a car accident. If you or a loved one suffered injuries, contact a car accident lawyer in Glendale to verify if you have a case. The compensation you may recover will cover your medical bills and other damages.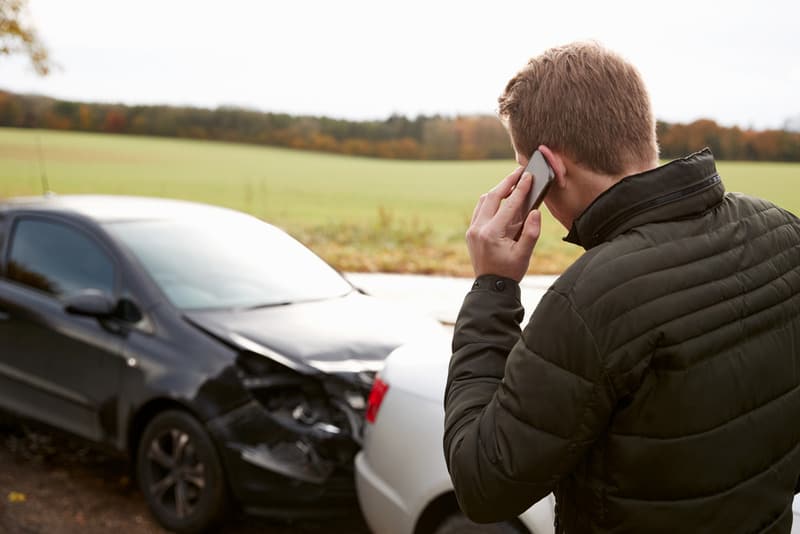 Car Accident Risks in Glendale, CA
There are careful drivers, and there are reckless ones. We all want to prevent road accidents from happening. However, if there are negligent drivers on the road, many lives are at risk. Here are some of the most dangers that people usually encounter in Glendale due to other people's negligence:
Sideswipes
A sideswipe accident is an impact between two vehicles that travel in the same direction. One of the vehicle's right side collides with the left side of another vehicle. This accident occurs when one of the two vehicles splits from its position in the same lane.
Usually, both drivers are not aware that an impact is likely to happen. The crash will surprise both drivers, and they might lose control of their vehicles. It can result in a chain of events involving other vehicles in the mishap. Thus, the incident will create a more serious vehicular accident, injuring several drivers, passengers, and bystanders.
Rollover Accidents
This is an accident wherein the car flips over onto its side or roof. It usually occurs in vehicles having a high center of gravity. Examples include SUVs or pickup trucks. 
Rollover casualties comprise less than 3% of all passenger vehicle catastrophes. However, they constitute nearly 35% of the entire highway death toll.
Head-On Collisions
This accident is a result of two colliding vehicles traveling in the opposite direction. It is a high-risk accident because of the velocities brought together by the involved vehicles. Even if one survives, it will take a long time to recover from the injuries and pain. The accident will leave a permanent mark in the victims' lives because of disability or disfigurement.
Rear-End Collisions
This is the most common type of car accident and can still cause serious injuries. It occurs most of the time when a moving vehicle bumps another vehicle at the rear. The knocked vehicle is either stationary or is also moving. Injuries in this type of accident include whiplash and injuries to the shoulders, neck, upper back, and spine.   
T-Bone or Cross-Traffic Accidents
This accident usually happens at intersections wherein a driver ignores red light and either turns left or right. It indicates a negligent driver that didn't yield to oncoming traffic. The incoming car's front will usually strike the side of another vehicle, forming a "T-shape" during the impact.
Car Accident Lawyer in Glendale: What Usually Causes Car Accidents?
Cars and other vehicular accidents have plenty of underlying causes. Whatever are these reasons, it's still important to identify who is at fault. A top-rated car accident lawyer in Glendale can help pinpoint the liable person. 
Speeding
This is the number reason why accidents happen anywhere else in the world. Generally classified as driver's negligence, this kind of tragedy is devastating. It can either be lethal, cause disability, or even death.
Driving under the Influence
A driver is under the influence of alcohol or drugs. He might be sleepy or either hallucinating while driving.
Distracted driving
In this scenario, a driver could be talking to a phone, texting, or eating. It's crucial that a driver focuses on driving instead of doing something else to prevent an accident.  
What Type of Damages Can You Recover From a Car Accident?
Car accident victims need a large amount of money to pay for medical bills. You can recover the damages you incurred due to the accident because of another person's negligence. Seek legal help from a top-rated car accident lawyer in Glendale.
There are different kinds of compensation that you may get should your case become successful. Usually, it is according to the extent of the damages. It usually includes the following: 
Special Compensatory Damages
This type of damage covers monetary expenses acquired due to an injury and differs from different victims. There's no limit to the kinds of special damages you can make or to the amount you can claim. Acquirable damages include:
medical bills

loss of earnings

cost of future medical care

loss of future earnings

costs associated with canceled trips or altered plans

household expenses
General Compensatory Damages
Typically, it recompenses an injured victim for non-monetary damages because of an accident. As the name implies, it deals with the harm that is "generally" endured in an injury. The most common types of this damage include:
loss of consortium or companionship

mental anguish

pain and suffering
Wrongful Death Damages
If the victim dies, the surviving family can file for wrongful damages. They will instead receive on the deceased's behalf the compensation, which includes:
cost of pre-death medical care

funeral and burial expenses

loss of financial contribution

loss of services and support

The emotional distress of surviving family and loved ones

loss of companionship and consortium
Punitive Damages
The jury only awards this type of damage to the injured victim because of the wrongful behavior of the defendant. Such shameful acts include sexual assault, aggravated battery, or treacherous conduct. These actions can cause the defendant financial harm. The objective of this damage is to teach defendants a lesson not to do the same malicious acts again.
In terms of defective products, manufacturers need to pay a handsome amount to plaintiffs. The court will award it to the plaintiff, especially if the offender is a well-off person.
Collecting Damages
The court entitles a victim to this type of damage after a reached settlement. Take note that receiving the damages award is different from collecting the money.
Schedule a Free-Case Evaluation with a Top-Rated Car Accident Lawyer in Glendale
Our dedicated and skilled team of lawyers at the ODG Law Group ensures that you'll get fair compensation. We do our best to identify the negligent person or parties to pay for the harm and damages they did. Talk to us today and call (818) 975-3080, so we can help you get the compensation you deserve.