You work hard for your family or to buy something that you need. Unexpectedly, you suffer injuries, trigger a previous condition, or contract a disease in the workplace. The first thing that comes into your mind is to file a workers' compensation in LA. It might sound easy, but the truth is, it's a complicated process.
Insurance companies are notorious for disputing claims, especially when the claimant has no legal representative. They will usually offer the victim an amount much less than what he would receive. But more often, they will deny the claim. 
Workers' compensation involves money and when there's money involved, the insurance company will do everything to challenge your claim. They have their own lawyers and it's only sensible that you should have one by your side, as well, to help protect your rights. Contact ODG Law to help with your workers' compensation concerns. Call (818) 975-3080 for a free evaluation of your case.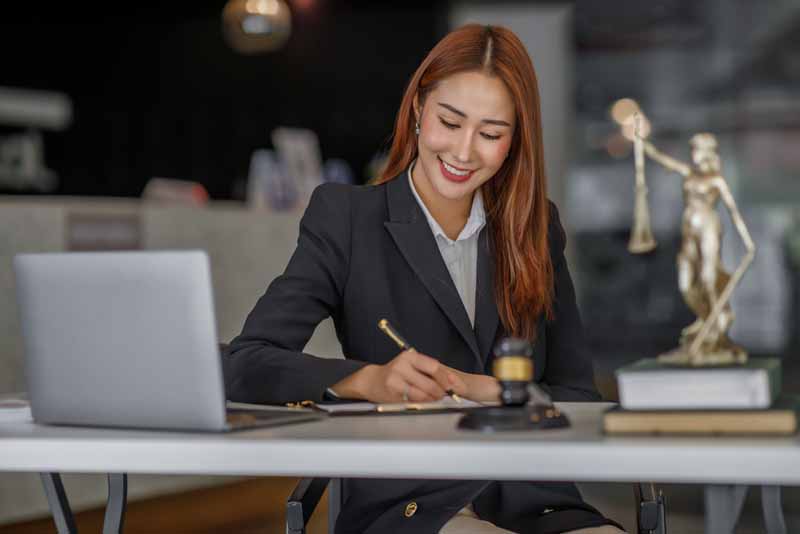 File a Workers' Compensation in LA: What Should You Do if You Suffer Injuries in the Workplace?
When you suffer an injury due to an accident in the workplace, you think of the medical expenses for your treatment. You will also worry about the salaries you might not get because you need to miss work to regain your strength and health. If there's an occurrence of work-related injury while doing your job, you must:
Notify Your Employer of Your Injury or Illness
Make sure to notify your employer about your injury or illness immediately. Even if they progressed gradually and you think that your illness or injury is work-related, you still need to report it. Reporting your concern right away will help prevent problems and delays in acquiring benefits, especially medical care. Informing your employer beyond 30 days about your illness or injury will likely devoid you of the right to compensation. 
Seek Immediate Necessary Medical Treatment 
Whether your injury is minor or severe, you need to seek immediate medical treatment. Inform the healthcare provider that your injury or illness is work-related. Ask your employer for further instructions.
What Benefits Can You Get from California Workers' Compensation?
After sustaining an injury, developing an illness, or becoming a victim of crime in your workplace, you may be eligible to receive benefits. These privileges include: 
Medical Care

Temporary Disability Benefits

Permanent Disability Benefits

Supplemental Job Displacement Vouchers

Death Benefits
Filing a Workers' Compensation Claim
It's crucial to file a claim report so you can protect your rights and begin processing your workers' compensation. Your employer needs to provide you with a claim form in one working day after knowing about your illness or injury. You can also download it from the DWC website's form page. 
Fill out the form's "employee" section and send it to your employer as soon as possible. Don't forget to sign the form and put the date, and keep a copy for safekeeping. If you fail to do so, you're risking your right to get benefits.
Your employer will have to fill out the "employer" section. He will then forward the completed claim form to the insurance company. Your employer will give you a copy of the completed form. It's important that you have a copy of your own, so ensure that you have secured one for your records. 
Having an ODG Law workers' compensation attorney on your side can help you speed up the process of your claim. You're confident that you're doing the right thing and providing precise information because we are here to guide you. 
The insurance company typically sends a letter informing you about the status of your claim. If you didn't receive a notification within the specified period, we will call the insurance company on your behalf to check the progress of your claim.
File a Workers' Compensation in LA: When the Insurance Company Denies Your Claim
Once you file your claim, you must be ready for the things to come. Insurance companies are for profits and not for charity. Most often than not, they deny workers' claims. They will deny your claim because they believe that your illness or injury is not work-related or covered by workers' compensation benefits. 
If this case, the more reason you need a skilled California workers' compensation to help you. ODG Law will help you dispute the insurance company's denial of your claim. If necessary, we'll take your case to the court to help you get what is rightfully yours. 
Need Help with Your Workers' Compensation Claim? Get in Touch with ODG Law Today.
When you're having problems with your claim, our expert workers' compensation attorneys can help you. It's not right that your employer will fire you for filing a claim. We are here to protect your rights as an injured worker who sustained an injury or developed an illness because of your work. If we find out that your employer is discriminating, you may be eligible to get back to your job. You might also have back pay, raised compensation, reimbursement for your medical costs, and other overheads. 
Get in touch with ODG Law today and schedule a free consultation. We work on a contingency fee basis. Call (818) 975-3080 or email your queries. With us, you are always informed, empowered, and well-represented.