You work hard for your family and to make your dreams come true. However, if your working environment is not safe, chances are accidents will likely occur. If you sustain injuries in an accident while working, you must talk to a Los Angeles workers' compensation lawyer to protect your rights.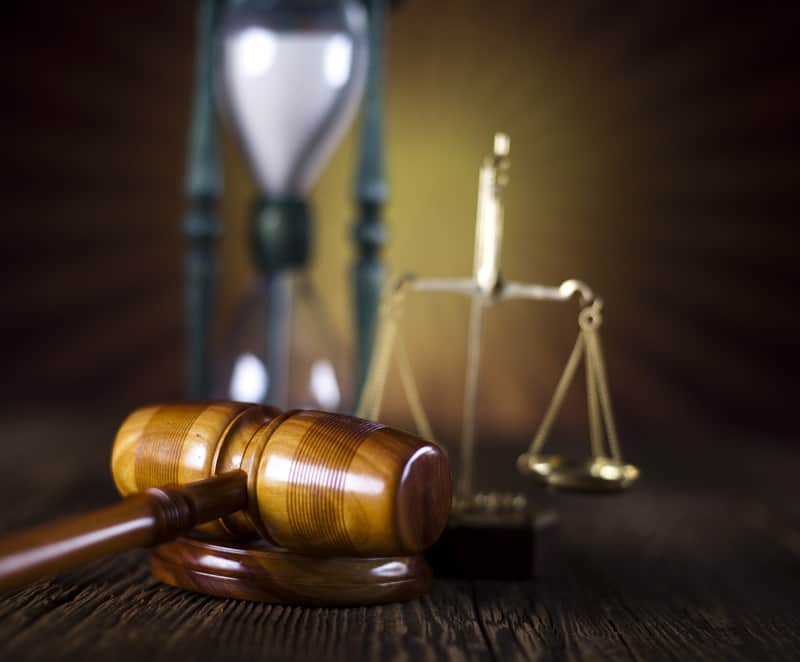 Workers' Compensation in California, What You Should Know
Workers' compensation is social insurance as it hinges on a social contract between the management and its employees. Once a worker or employee takes advantage of the benefits, he loses his right to sue his employer or the company. However, each involved party has its restrictions. 
The law prohibits employees or workers from filing a case against their employers in favor of no-fault benefits. Once you agree with the workers' compensation settlement, you can no longer file a lawsuit against your employer.
All employers in California must carry workers' compensation. It is regardless of how many employees or workers they have. Out-of-state companies should also provide coverage to their employees working in Califonia. There are two exceptions, however. These are directors or corporate officers who own the firm fully and exclusive proprietors with no employees.
Failure to carry workers' compensation can fine the company of not less than $10,000. It includes imprisonment, and there's a chance that the employer may face both. Additionally, the state can charge penalties of up to $100,000. 
According to the National Academy of Social Insurance October 2021, the total benefits received by injured workers increased by 0.4% from 2015 to 2019. Cash premiums jumped by 2%, while medical benefits dropped by 1.1%.
Standardized benefits also toppled wherein cash and medical benefits plummeted by 14% and 16.7, respectively, in the same interim.
How Does Workers' Compensation Work in California?
California is a state with a no-fault workers' compensation system, which proves to be useful for both employers and employees. This insurance covers medical and salary benefits to workers who suffered injuries or developed illnesses in the workplace. If you sustain work-related injuries or illness, you must seek immediate medical attention. Get medical reports to support your claim.  
Los Angeles Workers' Compensation Lawyer: What if There's a Third Party Involved?
There are instances when there's an involved third party in the accident, resulting in a worker's injury. It usually occurs when another person or entity aside from the employer contributed to the victim's injury. It could be a manufacturer of a defective product that caused harm to the worker. 
Identifying a third party as a defendant is an elaborate job. You'll need professional help from an expert Los Angeles workers' compensation lawyer. He can verify if you are eligible to receive financial compensation through workers' compensation and a third-party lawsuit. However, it will always depend on the situation.
How Can a Skilled Los Angeles Workers Compensation Help You Win Your Case?
Having a skilled Los Angeles workers' compensation on your side is vital. He can help you win your case in more ways than one. Here are some of the few that he can do.
He knows how much your case is worth and can maximize your compensation

He focuses mainly on workers' compensation as well as personal injury law

He will fight for your rights and bring the case to court when necessary if the insurance company denies your claim

He will help you file your claim and walk you through the legal proceedings 

He will negotiate with the insurance company and ensure that you'll get the compensation you deserve
What Does a Workers' Compensation Cover?
As an injured victim, you have the right to recover financial compensation for the damages you run into. It includes:
Hospitalization or medical attention (surgery, diagnostic testing, medications, physical therapy, and rehabilitation)

Temporary disability benefits if you can't get back to work right away as per the doctor's order

Permanent disability benefits if you can no longer work because of the injuries 

Retraining subsidies

Lost financial support for dependent heirs (spouse and children)
Can Your Company Relieve You for Filing Workers' Compensation?
An employer or company in California cannot fire you after filing workers' compensation benefits because it is an unlawful act of retaliation. Your boss can dismiss you if you can no longer get back to work to perform the same task before the accident or injury. 
The benefits you'll get from workers' compensation should cover all your medical expenses. You could also receive benefits for job-related therapy and new occupation training.
Need Help with Your Workers' Compensation Benefits? 
Most often than not, workers have difficulty getting their compensation. If your employer or company is giving you a hard time, the Oktanyan Der-Grigorian Law Group is always ready to help. Our 11 years of professional service provided hope and excellent results for our clients. Additionally, we work on a contingency basis.
Our experienced Los Angeles workers' compensation lawyers will ensure to protect your rights and secure the compensation they deserve. We will do the same thing for you. Call us today at (818) 975-3080 for a free case evaluation or send your queries at our email.