Slip and fall accidents occur more frequently than most people realize. Similarly, the severity of the injuries is frequently understated. In such cases, serious injuries such as back pain, fractures, torn ligaments, or even death may occur. If you were hurt in a slip and fall accident in LA that wasn't your fault, you're probably considering filing a lawsuit to get the compensation you deserve, especially if you've become physically disabled and can't perform work tasks like you used to. What happens, however, if you file a lawsuit and your slip and fall claim is denied? Is it even possible to file an appeal in your case? As a result, you should seek the assistance of a Workers' Compensation Law Attorney in Los Angeles.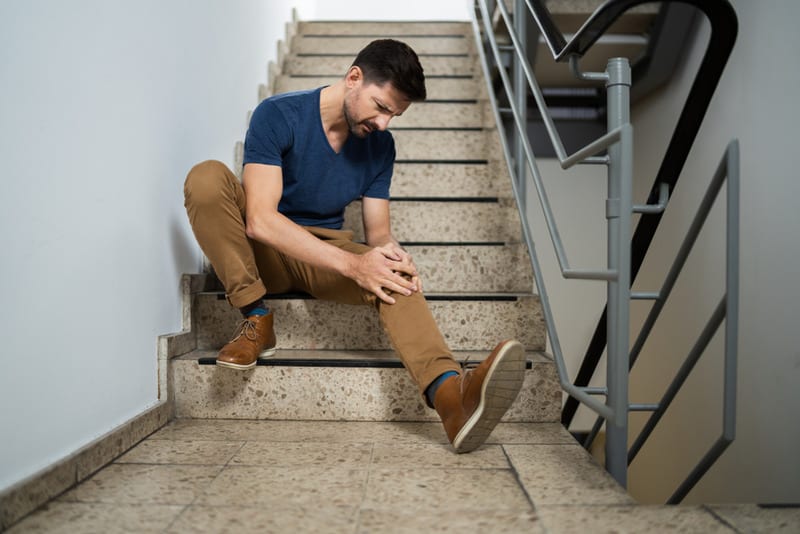 Slip & Fall Claim: Why It Be Denied?
If you slip and fall due to someone else's carelessness or negligence, you may be entitled to compensation. On the other hand, the other party may end up denying liability in your slip and fall case. So, what are you going to do?
Most of the time, the other party will almost always have insurance, and the insurance company's claims adjuster may inform you that responsibility for your accident is being denied. A denial of liability, in this case, means that the defendant claims that they were not negligent. This argument disproves your claim that they are to blame for your loss.
To overcome the insurance company's denial, you must be able to demonstrate the defendant's negligence. It will assist you in making a valid compensation claim. If you believe you can prove negligence or carelessness (in the legal sense), you can file a lawsuit against the responsible party in the appropriate court in your jurisdiction.
Nonetheless, you should be aware that this is a time-consuming legal process. The outcome is never guaranteed, and your slip and fall injury claim could be denied. Some of the reasons why a slip and fall lawsuit may be denied are as follows:
The evidence did not adequately support your claim.

You failed to obtain or did not have your medical records.

You failed to promptly notify the owner/property manager of the incident.

The property owner did not have enough time to address the hazard that caused the fall in the first place.

You were unable to assemble a sufficient number of witnesses to demonstrate your accident.

At the time of your accident, you may have been using your phone or otherwise unnecessarily distracted. 
All of these factors could lead to insurers and even the court (judge or jury) rejecting your lawsuit.
Expect property owners and insurance companies to reject your injury claim and all responsibilities related to your slip and fall accident – after all, they're only looking out for their interests. Furthermore, keep in mind that insurance companies make money by denying claims as a last resort, because many clients give up after their initial claim is denied.
Workers' Compensation Law Attorney In Los Angeles: Where Are Accidents Most Likely Occur?
Slip and fall accidents can happen anywhere, but they are most commonly caused by flooring issues, which may result from negligence on the part of a property or store owner. While the managers and owners of these properties have a responsibility to provide a safe environment for people, slips and falls can still occur in places such as:
Apartment complexes

Shopping centers

Parking garages

Retail establishments

Governmental structures

Footpaths open to the public
Factors To Consider When Filing A Slip and Fall Injury Claim
In slip and fall cases, the road to obtaining compensation is frequently long and difficult. You must demonstrate that your accident claim was legitimate and not the result of your negligence.
For example, if you were texting at the time of your accident, it's nearly impossible to blame the property owner for your injuries. However, if you were walking carefully and lost your footing on a slippery, soap-lathered floor, you may be able to sue for your injuries.
You have the right to file an appeal for a variety of reasons, including, but not limited to, the following:
Because of fluid or food on the floor, you slipped and fell.

You walked through a soapy, water-splattered area.

You tripped over tangled wires or misplaced items on the floor.

Because of poor lighting, you missed a step and slipped.

You slipped on an uneven floor.

You tumbled down a set of broken stairs.
Lawsuit Denied: What Should You Do?
You will need documented evidence to prove your case against the property owner or manager if you file a slip and fall claim. Even if the court initially dismisses your lawsuit due to a lack of sufficient evidence, the law allows you to file an appeal to reopen your case. The evidence must show that your injury requires compensation. If you are hurt in a slip and fall accident, you must take the following steps to ensure that your claim is strong:
Regardless of how you feel, seek medical attention right away because you may be experiencing delayed symptoms. The medical care you receive (along with the associated medical bills) will create a record of your injuries, which you can use to solidify your lawsuit claim.

Obtain written opinions from your doctors on your specific condition, especially if this was overlooked in your initial claim.

Look for sufficient evidence to back up your claim. Security camera recordings, police reports with incident details, photographs of the scene, and other evidence that will help the case are common examples.

Collect enough evidence to show that the property owner was aware of the accident site in advance.

Determine whether any witnesses were on-site at the time of your accident and collect their statements and contact information. Their testimony could greatly bolster your case.

To persuade the judge to rule in your favor, file a formal lawsuit in a court of law with the assistance of your slip and fall injury lawyer.

You should obtain copies of all records and documents used in the decision to deny your claim so that you can refute them during your appeal.

Examine your denial letter carefully and make a note of any deadlines you must meet when filing your appeal, as any missed deadlines could result in your claim being denied entirely.

Obtaining written statements from coworkers and employers describing how the accident has impacted your ability to work. You can even call in vocational experts to testify about how your condition has affected your ability to work normally.
The ODG Law Firm At Your Service
Workers' Compensation Law Attorney In Los Angeles: Our experienced attorneys successfully appealed the lawsuit, and the insurance company denied the claims. ODG Law Firm has successfully obtained compensation for victims in desperate need to get back on their feet, both emotionally and financially. If you are in the same situation, they can also assist you.
Contact us at (818) 975-3080 today to schedule a free consultation with a member of our legal team. It will cost you nothing but a few minutes of your time, and you will have all the information you need to make the best decision for yourself and your loved ones.