Accidents involving slipping and falling can occur at any time. A slip and fall incident can cause bodily and mental suffering, regardless of whether you were injured while slipping on water or fell because of an uneven surface. A few slip and fall injuries commonly involve the head, back, neck, and pelvic area. Injuries may prevent you from working and engaging in activities that you used to enjoy. If you or you care about getting injured in a slip and fall accident, you might be interested if you'll need the help of a Los Angeles slip and fall injury lawyer of ODG Law Group to prove your case.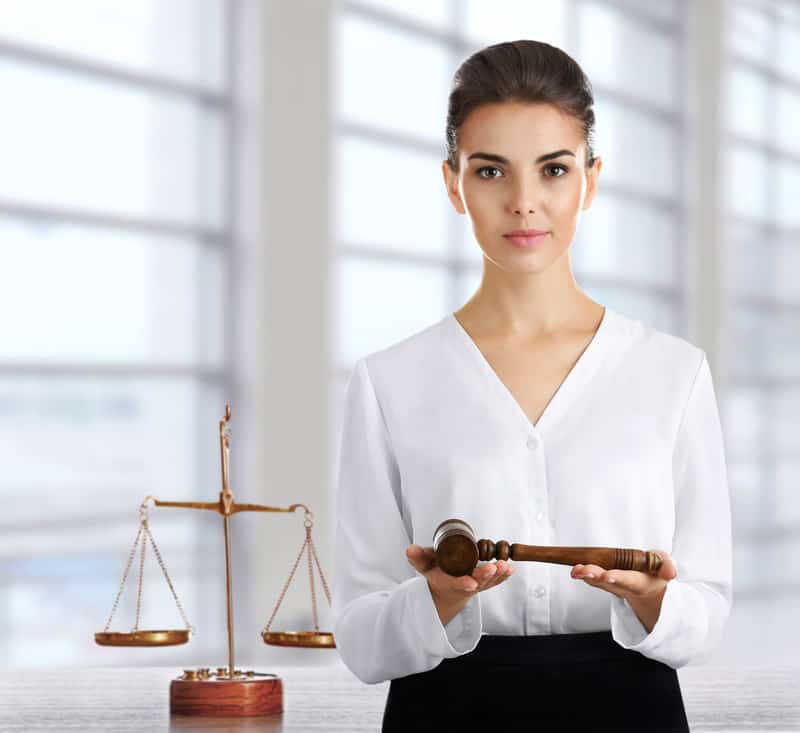 Los Angeles Slip and Fall injury Lawyer: Proving Slip And Fall Claim
To prove your claim, you must show that someone else's negligence caused your slip and fall. That isn't to say that someone wants to harm you. It simply implies that they set in motion the events that result in your injury and that their acts create an unreasonable risk of hurting someone else. The fault does not imply that someone is causing harm on purpose or deliberately. Instead, it simply means that their acts represent an unacceptably danger of injury to others.
In Los Angeles, there are generally two ways to prove a slip and fall: To begin, you must prove that the company or building owner created a hazardous condition on their workplace or premises and that it was reasonably foreseeable that someone would fall. Second, you can prove it by proving that the company or building owner should have detected and corrected a hazard on the establishment before your fall.
Proving The Existence Of A Dangerous Condition
The first thing in proving a slip and fall claim is to show that the company, building owner, or representatives did something to make their workplace or establishment unsafe. You may, for example, prove that a business placed a slick or slippery floor surface that causes slips and falls. You may argue that the company should have known that flooring was dangerous for people to walk on.
Alternatively, you could prove that a building owner neglected to provide adequate stair handrails. A company or building owner might create an inappropriate, hazardous environment on their workplace or property in various ways.
Proving A Company Failure To Resolve A Potential Hazard
Another option to prove a slip and fall claim is to show that the company or building failed to resolve a trip hazard on the premises. Even if a building owner did not intend to create a trip hazard, failing to take reasonable steps to resolve it within a safe manner is enough to support your slip and fall claim. If someone pours or spills a drink on the floor, for example, the building owner has a fair amount of time to notice and clean up the spill. You could prove your case by proving that they didn't take the proper processes to prevent the splash or clean it up before the fall if they had enough time to do so before your slip and fall.
Another example might be a stairwell fall caused by poor lighting. The building owner has a fair amount of time to inspect the premises and evaluate the hazard. If you fell on the stairwell, you may be able to substantiate your slip and fall claim by proving that the building owner had enough time to identify and repair the light.
Slip And Fall: Who Held Legally Accountable?
A slip and fall are almost always the faults of the building owner. If you got injured due to the acts of a business's employees, the business owner might be held liable for your injuries. While the building owner is typically held responsible, a third party can also be held accountable for a slip and fall.
For example, if a construction worker leaves a metal beam on a pathway and you trip on it, the construction business may be held accountable for your injuries. The slip and fall accident was caused by more than one party in some situations. Are must identify the individual or company whose actions caused your slip and fall claim to prove your claim.
Before you start planning, there's one thing you should consider. Some businesses provide insurance, which means that a worker's compensation policy would cover employees. These are technicalities that an employee intends to initiate a lawsuit against a business or company must check. The best option is to find a reputable slip and fall injury lawyer and present him with all pertinent information. Avoid leaving any gaps by not leaving anything out. If individuals do not take caution, they may find themselves in an even more difficult legal situation, possibly losing their job. The bottom line is this: don't play and stick to the facts.
How Los Angeles Slip and Fall Lawyers Can Help
The immediate need for employees or workers who may be victims of slip and fall injuries ensures that all additional expenses get paid. It also includes any lost income as a result of the accident. Here are some of the benefits that an injured worker may be eligible for:
The coverage of the total medical expense

Additional medical expenses needed such as physical or occupational therapy

Affected income due to an employee's inability to work.
It's a situation that will make both the worker and the company uncomfortable. Both parties are likely to strive to work out a solution that benefits both sides. In some circumstances, optional coverage may be limited to a specified amount. It's probably preferable to see a slip and fall injury lawyer at this point to determine if it's reasonable.
Individuals seeking to understand more might contact Oktanyan Der-Grogan, a lawyer who specializes in worker compensation. Clients can get a free case review from them. Please call them at (818) 975-3080. They also have a website.