Construction workers risk their lives to create infrastructures. They deal with the different risks and hazards at the site. If you're an injured construction worker, you have the right to compensation. Talking to a skilled construction workers' injury lawyer in Glendale can make a difference in your case.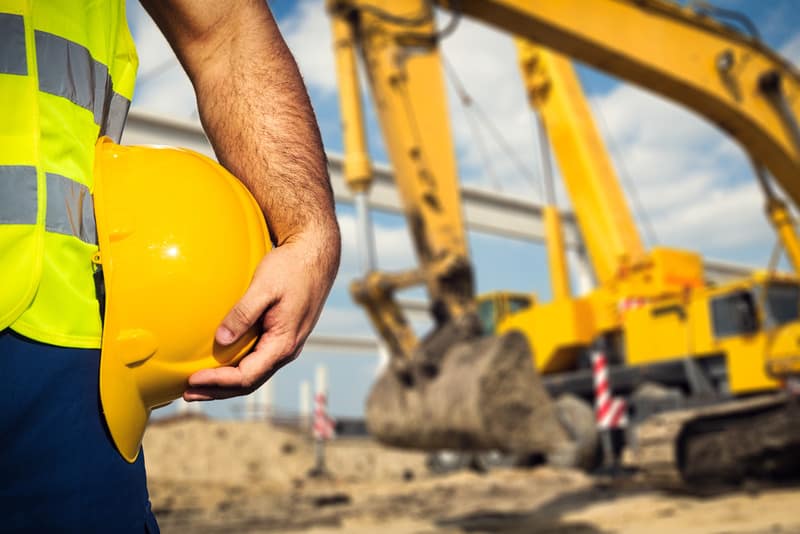 Construction Workers' Injury Lawyer in Glendale: Construction Accident Data
Occupational Safety and Health Administration (OSHA) and the Bureau of Labor Statistics (BLS) note that construction is the riskiest industry for workers. The ratio for injured construction workers is one is to ten each year. It converts to more than  150,000 injured construction site workers.  
The yearly workers' compensation costs total 15% and are often linked to construction site injuries. Even more alarming is that one in five deaths related to work manifest in construction sites. In 2019 alone, 595,333 workers died on the job. On average, 100 workers die in a week or almost 15 every day. 
Safety experts say that half of all workplace injuries were not reported. If you're a seriously injured construction worker, don't hesitate to speak with a skilled construction workers' injury lawyer in Glendale. You can discuss your case and find out your options for recovering damages. 
Reasons Accidents Occur in Construction Sites
There are several reasons why accidents occur on construction sites. We know this work's inherent nature, and it's more perilous than other workplaces. Structuring buildings necessitates massive machinery, hazardous equipment, electricity, power tools, and working from elevated positions. These factors can become detrimental with even the smallest amount of dereliction.
Non-compliance to OSHA regulations

Negligence on supervisors or property owners' end

Failure on workers' end

Lack of proper safety equipment

Insufficient safety training

Third-party contractors

Coincidence or unfortunate fate,
Most Common Accidents in Construction Sites
Construction injuries occur because of negligence, which is the number one reason. Because of it and other reasons, accidents happen. These casualties are:
Scaffolding accidents

Fires and explosions

Elevator shaft accidents

Traffic accidents

Trench or ground collapse

Entanglement in equipment or machinery

Forklift accidents

Getting stuck in between heavy objects

Falls from ladders, scaffolding, or other high places

Slips, trips, and falls

Falling, flying, or rolling objects

Electrocution

Crane accidents

Exposure to toxic chemicals
Liability in Construction Site Accidents
Anyone who caused injury to others is the one at-fault. That specific person or group is liable for causing damage to the injured victim. There may be one or more parties responsible. In a case like this, you'll need the help of a skilled construction workers' injury, especially if there's more than one defendant.
Construction Company
Construction companies are accountable for most accidents that harm or impair workers, drivers, or pedestrians. They commit negligence resulting in casualties. It includes not abiding by the OSHA guidelines or failure to train workers properly.
Moreover, they are responsible for the activities of their on-duty employees. It includes foremen, supervisors, or site managers who failed to implement safety measures on the site.
Property Owner
A property owner can also be responsible for a defective property element that caused injury to workers. An example is a collapsing structure that injures workers, leading to the worker's death. The property owner should have known about the fissured foundation. 
Product Manufacturer
Most construction accidents are due to product defects. It includes asbestos-contaminated materials, collapsing cranes, and other equipment malfunction due to defective or missing parts. In such cases, the manufacturer becomes liable for the construction workers' injury.  
Recoverable Damages in Construction Workers' Accident
Construction accident claims are different in that these accidents usually occur while the victim is working. Under California's workers' compensation laws, an injured worker may get financial compensation with one or more different options.
Workers' Compensation Path
In this case, workers seek compensation with the involved employer. Based on the severity of your injury, you may pursue temporary disability benefits, medical benefits, or permanent disability benefits.   
Personal Injury Compensation
On a construction site, the use of heavy equipment such as a cement mixer is a must. It makes the cement mixing easier, faster, and more accurate. However, if the equipment or any part of it is defective, it can cause you severe injuries. If this happens, you can also pursue a case against the provider of the said equipment.
Contact a Skilled Construction Workers' Injury Lawyer in Glendale
If you or a loved one suffers injuries while working on a construction site, contact someone you can trust to defend your right to compensation. A skilled construction workers' injury lawyer in Glendale can make a difference in your case.
Our expert lawyers at Oktanyan Der-Grigorian Law Group will walk you through the legal procedures of your case from start to end. We work on a contingency basis and commit ourselves to helping people in the best way possible. Call us at (818) 975-3080, or you may send your inquiries to for a free case evaluation.