When you're hurt in a car accident, don't think that you'll be able to handle it all by yourself. You can try harder to negotiate with the insurance company to acquire compensation or make everything easier. You can hire a Los Angeles car accident lawyer at the Oktanyan Der-Grigorian Law Group Inc. 
At the ODG Law Group Inc., our LA car accident lawyer has sufficient knowledge and experience. She knows how to take care of your concern and make sure you're not exploited. She'll walk you through insurance claims 
What is a LA Car Accident Attorney?
Also known as a personal injury lawyer specializing in tort law encompassing car accidents. There are numerous ways they can help you strive for the fullest payment possible.
The main objective of our Los Angeles car accident lawyer is to get you monetary indemnification to cover your expenses. This includes lost earnings, medical bills, pain and discomfort, and car repair or replacement. 
Why You Need a Los Angeles Car Accident Lawyer After Your Accident? 
After meeting an accident and getting injured, you'll be wondering what to do next or go forward on your own. You probably need to make an insurance claim. However, it's likely that you don't know how to do it or what to do. In terms of filing a claim, a Los Angeles car accident lawyer can help you.
Once you have decided to file a personal injury claim, it's up to the insurance company to identify the value. They can also reject your claim totally and may become cumbersome if filed multiple times with various insurance companies. A more serious injury due to a car accident requires the handling of our Los Angeles car accident lawyer. 
Our Los Angeles car accident lawyer can carry off the burden from your shoulders in filing insurance claims. This is only one of the reasons why you need to hire a Los Angeles car accident lawyer. Find out other reasons why hiring one is necessary.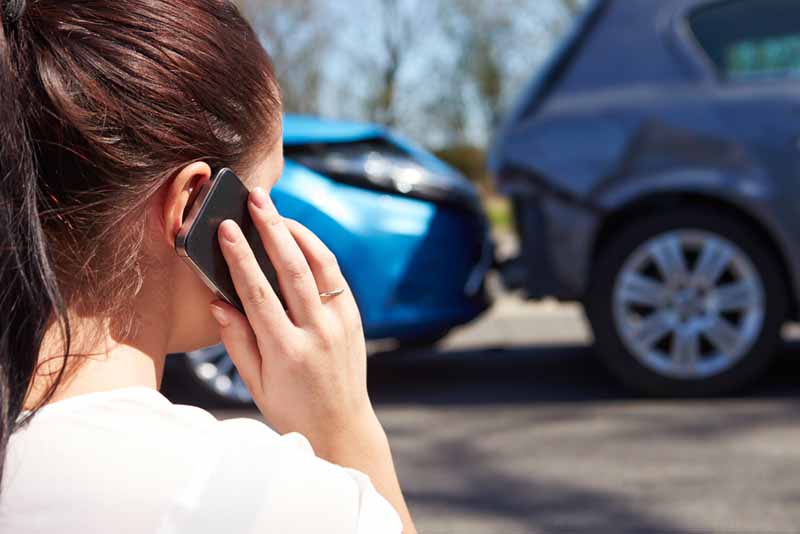 Look Into Your Tragedy
There are simple car accidents and there are complicated ones. You need to probe to determine who caused the mishap. Also, you'll need to find out who is held accountable for making you a reparation. Our Los Angeles car accident lawyer will look into your tragedy and conduct systematized probing on your car accident.
Take Care of Insurance Claims Procedures
The process regarding insurance claims must be uncomplicated. However, the insurance company might try to make it harder for you. It could also play on your lack of knowledge in terms of law and the insurance policy. This is why you need to hire a LA car accident lawyer to represent you. Doing so will prevent the insurance company from violating your rights and waste your time getting your claims. Also, they would offer you an amount which is lower than your asking compensation damage.
Appears in Court on Your Behalf
A few car accidents may not be resolved immediately over an insurance claim. You may need to contest a personal injury suit in attempting to claim an indemnity. This process could be discouraging, especially if you don't have any previous lawful experience. However, our LA car accident lawyer can appear in court on your behalf. She can handle all the paperwork as well as legal tasks. 
Deal with the Settlement
Granted that your insurance claim is approved, it's not a guarantee that you'll receive a proper and fair offer immediately. Most insurance companies will offer you much less than what you claim. They are hoping that you'll accept the initial offer instantly for them to save time and effort. 
However, our Los Angeles car accident lawyer knows how to identify the value of your claim. Likewise, she can help with dealing with a considerable settlement. Moreover, she knows how to go about your insurance claim case and conduct the necessary negotiation.
She will send a settlement demand letter to the insurance company. It's a significant document that outlines all of the facts that results to injury settlement negotiations.
Secure Your Rights
Following your accident, it's possible that you're going to file a claim. It should be expected that the insurance company will only offer a small amount. Most car accidents result in not so good situations that make you argue with the insurance company. This could be due to denial of your claim or oppressing you to accept 
Our Los Angeles car accident lawyer knows how to secure your rights and distinguish unjustifiable and bad circumstances. She can work to make them right without delay. 
Take Advantage of the Discovery Procedure
You'll have to file a personal injury case if your insurance claim was declined. Another reason for filing is if there was no insurance to start with. Nonetheless, you may also need to file a case amid the insurance claims process to use the discovery process. This is the stage where both parties switch pieces of evidence and facts. 
With the help of our LA car accident lawyer, this can progress your accident's investigation and liability. It, therefore, assists to acquire evidence to back your claim for compensation. She can get crucial evidence in terms of liability and coordinate your medical records and bills at the same time.
Understand the Law
Don't think that you already know the law but don't worry because our Los Angeles car accident lawyer will help you understand it. She will inform you of your right to be compensated due to the car accident. Also, she will help you understand the law and insurance contracts to strongly push towards compensation.
Every Los Angeles car accident lawyer at the ODG Law group has the skill and the knowledge to help you win your case. More importantly, they are committed to helping injured victims get the compensation they deserve. 
If you need a legal service we'll be happy to serve you. We provide a free case evaluation and we work on a contingency basis. You can visit our website. You can also send us an email or call us at (818) 975-3080.