When you suffer a work-related injury, it's just right to file workers' compensation to pay your medical expenses and cover your losses. Every state, especially California, requires companies and employers in its state to carry workers' compensation insurance for their workers and employees. Moreover, they need to provide a safe working environment to prevent accidents, such as broken bones, repetitive stress injuries, head injuries, and even occupational illnesses. Workers' compensation safeguards employees who endure a work injury or illness and pays work-related injury medical expenses, as well as cash benefits, to whoever was at fault. It's not a failure-proof system and there are times when the injured worker will need a well-versed LA workers' compensation attorney to protect your rights. 
Protect Your Rights After Sustaining a Work-Related Injury
After an accident and suffering from an injury, you need to report the incident immediately to your employer – the sooner the better. The next thing you should do to protect your right is to file for workers' compensation. After filing your claim, specific automatic protections immediately took place. 
Your rights after suffering a work-related injury include:

The right to file a claim for injury or illness in workers' compensation court

The right to a workers' compensation hearing

The right to seek and pursue medical care for your work-related injuries

The right to obtain all workers' compensation benefits to which you're eligible

The right to return to your job once released by the doctor to return to work

The right to some type of disability compensation if unable to return to job due to illness or injury, whether it's permanent or temporary

The right to appeal a workers' compensation claim denial

The right to have a legal representative throughout the process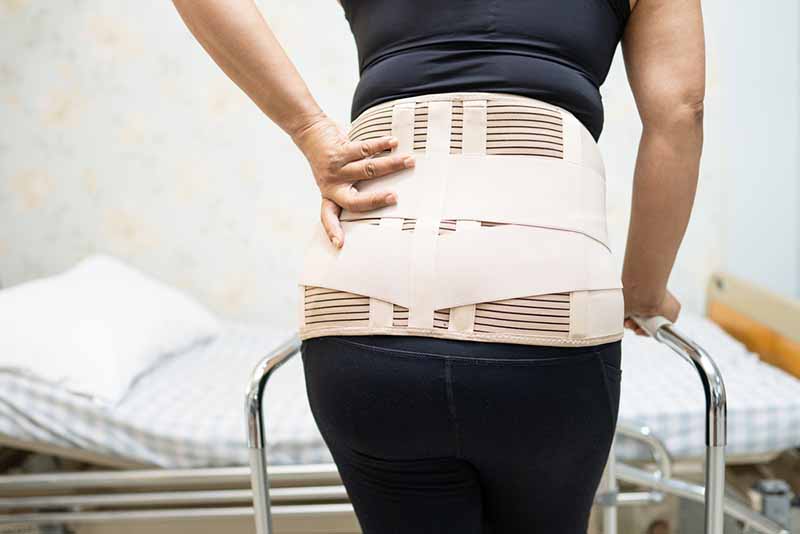 Well-Versed LA Workers' Compensation Attorney: Your Rights Against Parties Aside from Your Company or Employer
There are cases when a workplace injury occurs not because of an employer's negligence but of another party, such as the delivery truck driver or the manufacturer of a faulty product. You have the right to file a claim against the liable person or entity who caused your injury. 
You can file a civil lawsuit against the defendant and seek payment for some losses you can't get in a workers' compensation claim. The benefits you'll get in a workers' compensation claim are usually intended to recompense you only for your medical expenses including lost wages. You can't acquire or seek compensation for "non-economic" damages, such as mental anguish and pain and suffering as a result of your injuries. 
Your Next Steps Following a Work-Related Injury
If you think that there is a violation of your rights, it would be sensible to discuss your situation with ODG Law's compassionate and efficient LA workers' compensation lawyer. We'll help you figure out what are your legal options, what you should do, and more. 
Eligibility Requirements for Filing Workers' Compensation in California
Before you can receive workers' compensation, there are certain requirements that you need to meet. These are:
Your employer should have workers' compensation insurance where requirements are usually based on the number of workers, kind of business, and worker's performance.

You're an employee whether you work full-time, part-time, seasonal, or temporarily but not a volunteer or an independent contractor. Additionally, domestic workers, undocumented workers, or farm laborers are also excluded or are not eligible. 

You suffered injuries while doing your job.
Most Common Workplace Injuries in California
Workplace injuries would not occur if not for the negligence of the employer in not providing a safe working environment for his workers. However, when you suffer an injury or developed an illness, you cannot sue your employer based on the agreement between the employer and his employees.
Most injuries that occur in a California workplace include:
Falls
This is a common occupational hazard that most construction workers encounter, leading to traumatic brain injuries, spinal cord injuries, broken bones, or even death. Reasons for falls may include faulty equipment, negligence, and a hazardous working environment.
Cumulative Trauma Injuries
Also called repetitive motion injuries, it results from doing the same tasks over and over again for long periods with a break. Resulting injuries include tendonitis, carpal tunnel, and bursitis. 
Back Injuries
Back injuries are usually common in industries such as construction sites, warehouses, and supermarkets where employees or workers need to carry, lift, or move heavy objects from one place to another. , 
Injuries from Slips and Falls
These aren't compensable under workers' compensation unless a dangerous situation during that time caused the fall. It can result in fractured bones, musculoskeletal injuries, or even serious head injuries. 
Motor Vehicle Accident Injuries 
Employees involved in a motor vehicle accident while engaged in a work-related business may get compensation. But those employees who sustained injuries while going to work might not get workers' compensation benefits. 
What Type of Benefits Can You Get from Workers' Compensation?
While workers' compensation encompasses all work injuries-related medical expenses, it also provides vocational rehabilitation benefits if you can no longer go back to your job. Benefits that you're eligible to receive include:
Temporary Total Disability

Temporary Partial Disability

Permanent Total Disability

Permanent Partial Disability

Death Benefits (if applicable)
ODG Law Will Help Protect Your Rights
We understand the hardships that a worker experiences after sustaining injuries in the workplace. It's not just about the injuries but also the problems that come with them. At ODG Law, we treat you like a family and we'll help coordinate your medical care if necessary. 
Our experienced LA workers' compensation lawyers will always be by your side to protect your rights throughout the process. We prioritize the security of the benefits and compensation you require to recover from a work-related injury. We'll also empower you with the knowledge and representation needed to come up with informed decisions and undertake resolute action.
Call ODG Law and schedule a free consultation of your case even if you have no plans of hiring one of our best LA workers' compensation attorneys. You have nothing to lose because we work on a contingency fee basis. If you need our help we'll be there for you whenever and wherever you need us. Dial (818) 975-3080 today and book a free evaluation of your case.