Industrialized cities like California accommodate different companies. Those companies have countless workers and employees working for them. In a warehouse company, for instance, workers do the same things every day, which include packing and lifting. Contact a prominent Glendale workplace repetitive stress injury lawyer if the company denies your claim. 
Repetitive activities during work can cause injuries and are usually associated with life-changing incidents.  A bigger portion of workplace-related injuries emanates from the cumulative effect of repetitive movements or body position during work. If you or a loved one suffers repetitive stress injuries, seek medical treatment and notify your employer.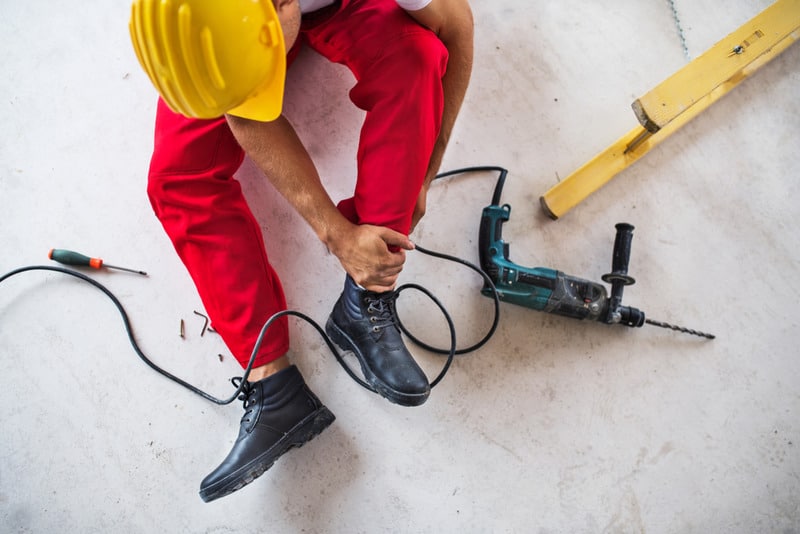 What Are Repetitive Stress Injuries? 
Repetitive stress injuries (RSIs) go by different names, such as cumulative trauma, repetitive strain injuries, or overuse injuries. It usually affects wrists and hands, forearms and elbows, and neck and shoulders. Conditions under these types of damages include:
Tendonitis

Hearing loss

Rotator cuff syndrome

Epicondylitis (tennis elbow)

Knee injuries

Bursitis

Lower back pain

Occupational asthma or lung disease

Carpal tunnel syndrome

Tenosynovitis

Degenerative disc disease
Glendale Workplace Repetitive Stress Injury Lawyer: What are the Causes?
RSIs occur because of muscles and tendons overuse. Certain factors that cause this condition include: 
poor posture or activities involving working in an awkward position

performing  high-intensity activities for long periods without rest

repetitive movements
Cold climates and vibrating equipment or tools also contribute to the risk of getting RSI, which could worsen the symptoms. Stress can also add risk to the injury. 
What are the Symptoms?
In the early phase of your injury, there are no obvious symptoms. However, you may experience them once you do a certain movement or hold a specific posture. Over time, you will feel:
Throbbing or acute pains

Loss of strength or coordination

Tingling

Burning sensations

Reduced range of motion or flexibility

Numbness

Stiffness

Cramps
Without the proper treatment, you will experience weakness, pain, and other symptoms for the rest of your life. The affected parts may establish temporary or long-term soft tissue damage.
If these persist, you'll likely leave your job. Besides, you can longer do even simple routines in your everyday life. It's essential that you observe the warning signs of RSIs to prevent them from worsening. 
Who are at Risk for RSIs?
A majority of people link RSIs with working on computers. It's no longer a surprise that arms, hands, and wrists suffer this injury because of prolonged use of mouse and keyboard. The hands and wrists always type non-stop several hours a day, week, month, and year. Think how many clicks would that be on a keyboard.
However, RSIs are not only limited to those who frequently use the computer. It can also occur in other tasks, such as repeated lifting and carrying and using vibrating tools, among others. Other high-risk jobs for RSIs may include:
Grocery and stock clerks

Agricultural and meat processing workers

Professional athletes

Construction workers

Warehouse workers

Musicians

Janitors and housekeeping cleaners

Bus drivers

Nurses and health care aides

Plumbers and pipefitters

Road maintenance workers (use of jackhammers)
Workers' Compensation and RSIs
California guarantees its employees with workers' compensation coverage. It's no matter what illness or injury you sustained as long as it is work-related. An injured worker is sure to receive remuneration for repetitive stress injury and other sicknesses developed while working. 
Acquiring indemnification for RSIs could be more difficult than you think it is. As an injured worker, you need to prove that you suffered or developed those injuries while doing your job. You must be able to demonstrate that you didn't get the injuries because of non-related activities, such as playing tennis. Don't think twice about hiring a prominent Glendale workplace repetitive stress injury lawyer.
Prominent Glendale Workplace Repetitive Stress Injury Lawyer Can Help Prove Your RSIs 
Most repetitive stress injuries are musculoskeletal disorders. It usually affects muscles, ligaments, tendons, and nerves. Proving RSI to get workers' compensation is a bit complicated. Seek medical attention as soon as you suspect you have RSIs. The medical report will help show your employer that your injuries are indeed related to your work.  
If you think it's impossible to get workers' compensation, contact a prominent Glendale workplace repetitive stress injury lawyer to help you prove it. We can help advance your claim filing and defend you against any rejection or coverage restriction.  
Get in Touch with Oktanyan Der-Grigorian Law Group
Even though many people talk about helping people, we ensure that we carry out our pledge every day. We are a compassionate team of personal injury lawyers who empowers our clients by educating and representing them for better and informed decisions. 
We won't be afraid to fight for your rights and ensure that you'll get well-deserved compensation. As we work on a contingency basis, you don't have to pay us unless we bring a successful case. 
Contact us today. Call (818) 975-3080 for a free case evaluation. We're here to listen. We're here to help.