Orthopedic Malpractice Lawyer in Los Angeles: Our lawyers understand that a poorly executed surgery can catch a patient off guard, especially if they expect their surgeon physician to perform the procedure with the utmost care. Orthopedic surgery, like any other invasive procedure, carries risks. However, in many cases, these risks or accidents are avoidable if the orthopedic surgeon meets the standard of care expected of other doctors in their position.
Our Los Angeles orthopedic surgery malpractice lawyers at Workers' Compensation Law Attorneys, have assisted patients in pursuing legal intervention after their orthopedic surgeon failed to provide reasonable care. As a result, we have helped these individuals obtain compensation for medical bills, pain and suffering, and other losses incurred due to their injuries.
Suppose you have had orthopedic surgery and believe you have suffered an injury due to your orthopedic surgeon's negligence. In that case, the orthopedic malpractice lawyers at Workers' Compensation Law Attorneys in Los Angeles may be able to assist you legally – whether by making a lawsuit or merely guiding you on what to do.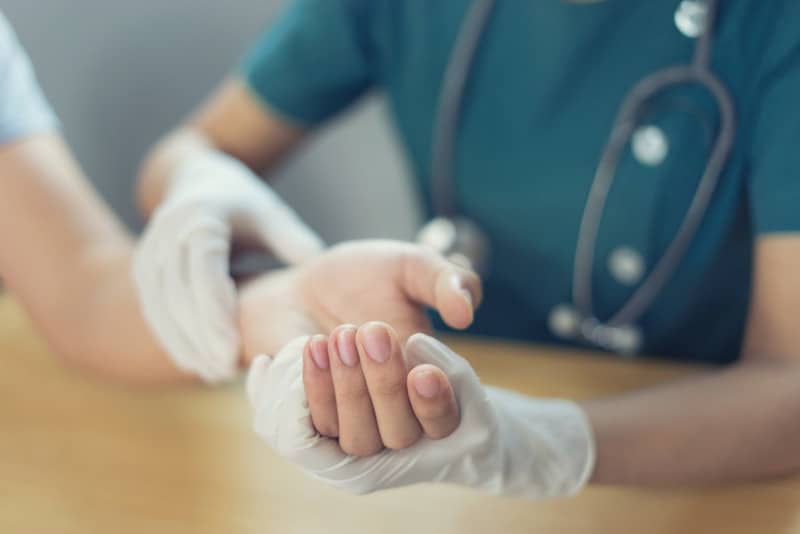 Orthopedic Malpractice Lawyer in Los Angeles: Orthopedic Surgeon Malpractice: An Overview
Orthopedic surgery involves invasive procedures that necessarily require the utmost care and attention from the attending surgeon and staff. As with all medical practitioners, orthopedic surgeons will expect to provide a reasonable level of care and act like other surgeons would in a similar situation. A violation of this duty that results in injuries may give an injured or aggrieved patient the right to seek legal redress.
Orthopedic surgery carries the same risks as other types of surgery, such as anesthesia issues and nursing staff errors. However, the following factors may point to orthopedic surgeon negligence:
Failure to diagnose fractures; 

Negative delay in diagnosing a health problem;

Inadequate fracture treatment;

When repairing fractures, improper placement of orthopedic hardware;

Failure to detect nerve impingement

X-ray, CT scan, or MRI misinterpretation;

Incorrectly setting a broken bone;

Incorrect replacement bone placement;

Do surgery on the wrong part of the body;

Leaving surgical tools, sponges, or towels in the patient;

Failure to recognize post-surgical complications;

Tightly fitting a cast, which can result in compartment syndrome.
An orthopedic surgeon's carelessness could result in life-threatening blood clots, spine and back damage, nerve damage, blood vessel damage, infection or sepsis, hip or other joint problems, motor function loss in the hands and other extremities, and decreased mobility. In addition, failure or incorrect surgery could jeopardize future revisions.
Orthopedic Malpractice Victim: Do I Have A Case?
You may be wondering how you will know if you have a case or prove it. Our attorneys have extensive experience identifying instances of medical malpractice and obtaining favorable outcomes for our clients. Therefore, we will gladly review your incident in a free, no-obligation case evaluation and let you know if you have a compensation claim.
Bear in mind that every civil suit, including those involving medical malpractice, has a statute of limitations. Therefore, you have a certain amount of time after the incident to file a claim. Because each state has its deadlines, it is critical that you contact an attorney as soon as possible.
How Is Medical Malpractice Proven?
To establish medical malpractice, the patient must demonstrate that the healthcare provider was negligent and that the negligence directly caused them harm. In general, a few factors contribute to proving this. They are as follows:
Duty of Care: A medical professional owes the patient a duty of care, which means that they must treat the patient per accepted standards of care.

Breach of Duty: The doctor must have violated his or her duty to the patient.

Causation: The patient must demonstrate that the breach of duty caused their injury.

Damages: The injury must have resulted in an economic or non-economic loss. The patient, for example, may have incurred additional medical bills or experienced emotional distress.
What Kinds of Damages Will Obtained in Medical Malpractice?
A client or patient who has got injured or a deceased patient's family may be awarded compensation for the harm that leads to a negligent medical professional, hospital, or other parties. These accidents are intended to compensate the victim for their losses and may include the following:
Medical expenses may include hospitalizations, doctor appointments, physical therapy, prescription medications, assistive devices, and other past and future costs incurred due to your injury.

Lost Income and Loss of Future Earnings: If you cannot work due to your injury, you may well get compensated for lost wages. If you cannot earn the same amount of money as before your injury, you may be entitled to compensation for diminished earning capacity.

Pain and suffering damages will compensate the victim for physical pain and emotional distress caused by their injury (e.g., anxiety, fear, depression, and other mental sufferings).

Loss of Consortium: Surviving family members may well get compensated for the loss of assistance, companionship, and other benefits provided by a family relationship.

Other Damages: You may get awarded different types of damages, such as loss of enjoyment of life, disfigurement, and punitive damages (intended to punish severe negligence or recklessness).
How Can An Orthopedic Malpractice Lawyer Help?
Medical malpractice lawsuits combine two fields of knowledge: law and medicine. These cases are inherently complex, necessitating the attention and skill of a lawyer who is knowledgeable in both areas. You should hire a lawyer who can:
Has a thorough understanding of a variety of medical conditions

Can navigate through complicated medical records

Determine which experts to consult.

Understand which questions to ask.

Can anticipate the tactics and strategy the defendant's lawyers might employ.
Furthermore, you will require the assistance of a law firm with the resources to take on significant hospitals and insurance companies. You can be confident that ODG Law Group, as Los Angeles' largest orthopedic injury law firm, is uniquely capable of handling virtually any medical malpractice case. Our lawyers can:
It assists you in determining whether you have a claim for compensation by providing a free case evaluation.

Collect and evaluate evidence to back up your claim.

Determine the total extent of your short- and long-term losses.

Determine who is responsible for your damages.

Explain your legal rights clearly and keep you updated throughout the process.

Manage a complicated legal procedure

Fight tooth and nail to get the best possible outcome in your case.
Contact ODG Law Group
We fight for the people at ODG Law Group, not the powerful. We believe that everyone, regardless of financial means, has a right to justice. As an outcome of the case, we work on a contingency basis; hiring us is free, and we will get paid if you win. There are no hidden fees or up-front costs. So don't hesitate to contact ODG Group in Los Angeles at (818) 975-3080, and you will get assigned to the trusted and reputable orthopedic malpractice lawyer in Los Angeles to bring you the justice that you deserve.