Traumatic brain injury is one of the primary causes of misery for severely injured victims due to another person's carelessness. The victims will undoubtedly go through difficult times physically, emotionally, financially, and mentally. Most of them have the most challenging time thinking about moving forward with a great future ahead of them as every little thing may seem to be a mess. Thus, when you or your loved one may be going through such a devastating event, it is best to hire an Los Angeles traumatic brain injury lawyer near me to determine the right course to take. 
The truth is, you do not need to have it all figured out. So, it is okay to feel lost, confused, and hurt. Your traumatic brain injury lawyer will be your guide to a hopeful future. The process may not immediately turn around, yet having someone to turn to during life's tough times is essential to take that small, simple step. ODG Law Group understands the painful and impossible reality of traumatic brain injury victims; thus, they ensure to be a source of legal support, guidance, and assistance.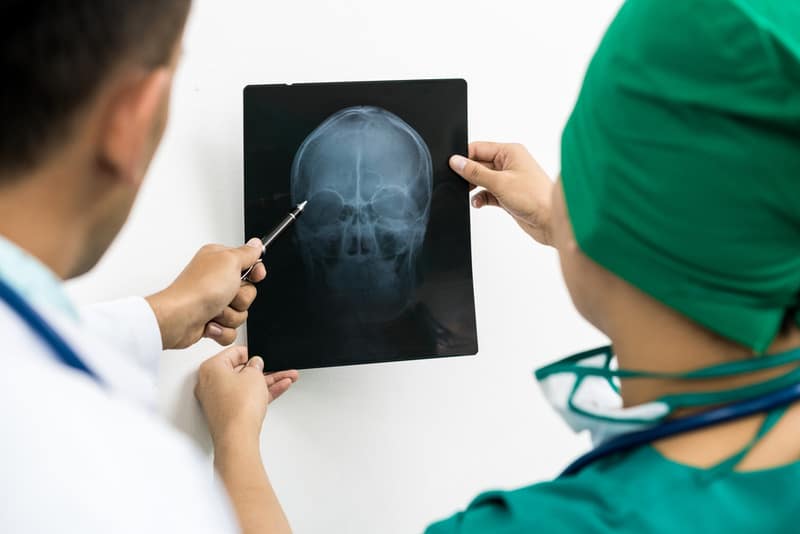 5 Essential Steps To Take Before Hiring an Los Angeles Traumatic Brain Injury Lawyer Near Me
Most traumatic brain injury victims are eager to file a lawsuit as they wish to hold the responsible party accountable for the severe injuries they caused. Yet, the real question is, what are the essential steps to take? LA traumatic brain injury lawyer near me explains how the legal process works and the importance of understanding these before making the final decision. Knowing all this information can save you and your family time, money, and effort. Moreover, choosing a lawyer to represent you matters the most since it significantly impacts your future case.
Determine the accident type and the traumatic brain injury cause. 
Knowing the cause of the accident and the brain injury is essential in identifying which traumatic brain injury lawyer to choose. If you had a car accident, you should find a brain injury lawyer who has the most experience handling car accident cases. If it was a big rig accident, then find the one with the more experience handling big rig accident lawsuits. Choosing the lawyer who has the most experience with your accident type can surely help you navigate the case and obtain deserved compensation. ODG Law Group is proud to have brain injury lawyers that successfully handled cases from various accident types. They know how every accident is unique, so they always have strategic plans to ensure that the clients' best interest shall be heard and followed. 
Know more about your brain injury from a medical professional. 
Once you are diagnosed with a brain injury, it is best to ask your medical doctor for more information about your condition. You may have a mild, moderate, or severe traumatic brain injury, so ask for the possible symptoms you will experience, including the complexities, treatments, and recovery. Having in-depth knowledge about your brain injury can help you overcome and manage the symptoms and difficulties, so you can, slowly but surely, adapt to your new normal. If, in any case, the victim is unable to do this, the family may ask the doctor and perform further research. ODG Law Group ensures that the victims and the families understand the severity of brain injury and the challenges that come with it to determine the case's path without leaving any relevant information. 
Hire a traumatic brain injury to handle your claim. 
This step is the most relevant among these five steps since this could make or break your case. It is not wise to hire any LA traumatic brain injury lawyer near me without doing your extensive research. It is best to find a competent, experienced, compassionate, and, most of all, brave lawyer. You may think it is impossible to find one with these qualities, yet ODG Law Group will prove you wrong. They house the brain injury lawyer you need to seek justice deserved from the accident caused by another person. They will fight for you from start to finish and prepare the most substantial claim to obtain compensation. 
Meet with your lawyer and discuss your situation. 
When it comes to dealing with legal processes, communication is one of the keys to success. It is vital to meet and discuss with your brain injury lawyer to take note of the relevant details on, during, and after the accident. Your lawyer will conduct a separate investigation to ensure that no information is missed. All evidence should be kept and secured. Moreover, you need to ensure that your lawyer knows all the damages and losses after the accident. In case you are not quite sure how you wish the case to proceed, ODG Law Group will offer professional legal advice so you can determine your priorities and make the decision you feel confident with. 
Hire The Skilled Team of ODG Law Group Today!
Oktanyan Der-Grigorian Law Group is a team of skillful brain injury lawyers and attorneys in Los Angeles. They believe in providing compassionate legal assistance to traumatic brain injury victims since 2011. They aim to protect their victims' holistic well-being by legally guiding them in reaching the deserved settlement and verdict. Los Angeles traumatic brain injury lawyer near me works the hardest to obtain compensation for the following: past and future medical costs, loss of income, therapy and rehabilitation services, loss of interest, pain, suffering, among the few. They can put these damages and losses in a numeric value, as they believe in helping their clients look forward to a future free from worries and financial problems. Traumatic brain injury claims are known to be one of the most complex, yet with ODG Law Group there is no such thing as that. They are well-equipped to handle different scenarios involving brain injury problems. What are you waiting for? Hire ODG Law Group today and meet with the best legal team you ever need.