Farm work is a backbreaking job. Every year, several farmworkers suffer injuries while doing their responsibilities. California law requires that farms and agricultural companies must also carry workers' compensation for farmworkers.  Did you experience injuries while working on a farm, and the farm owner or company doesn't want to do anything with you? Ask for help from a reliable Los Angeles farming accident lawyer to protect your rights and secure the compensation you deserve.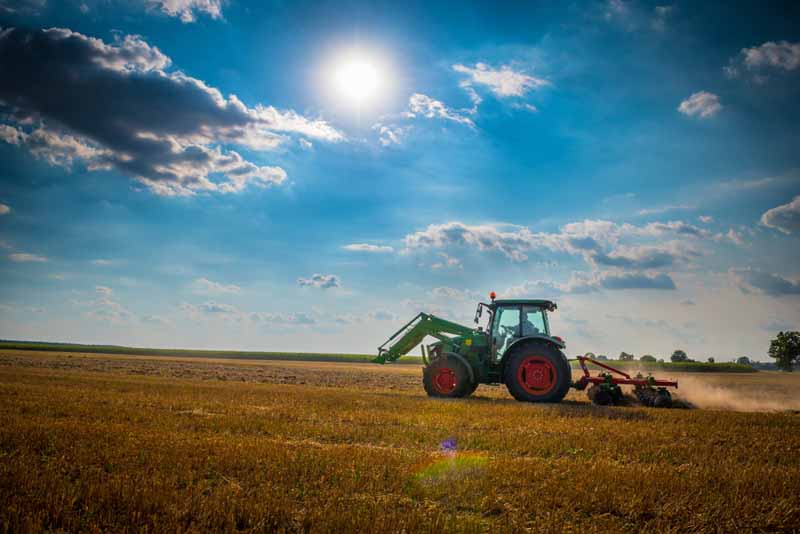 What are the Most Common Farming Accidents in California?
Working on a farm or agricultural site poses many different risks. Accidents usually happen because of other people's negligence. No matter how careful you are not to cause any harm to anybody, if someone isn't worried about others' safety, accidents will occur whether you like it or not. 
Here are the most common farming accidents in California that could have been avoided if not for negligence:
Tractors and Heavy Machinery Overturn
The tractor's bulky size and massive weight make it hard to operate. The same thing goes with other heavy farm equipment such as combine or harvesters. Because of this, tractor overturns are the most common cause of fatality. Based on the US Department of Labor's estimate, more than 44% of all farming accidents involve tractors and heavy machine overturn.
Tractor overturns happen after the tire loses contact with the ground. Other reasons include:

Wear to the tire tread because of misalignment or unfit inflation pressure

Excessive load transfer, which should not exceed 3 tons

Poor brake controls 
Oxygen Starvation
Oxygen starvation can be fatal and can result in the death of a farmworker when trapped in a mill full of grains, soybeans, or kernel corns. Also, farm buildings have poor ventilation levels, leading to a lack of fresh air or oxygen. 
A serious lack of oxygen can cause life-threatening conditions like coma and seizures. A person deprived of oxygen for 10 minutes is likely to have brain death or no brain activity. The affected person would need life support such as a mechanical ventilator to help the victim breathe and remain alive.
Animal Attacks or Bites
In some cases, farmworkers also endure injuries when farm animals attack or bite. Injuries can range from minor scratches to head injuries. This is most common with cows, bulls, dogs, and horses. 
Heat Stress 
Farmworkers usually work from sun up to sundown. Most of the time, they are exposed to heat and can suffer from heat stress. It can result in dehydration, heat cramps, heart problems, dizziness, and heatstroke. Most of the time, these conditions necessitate prompt hospitalization. 
Exposure to Toxic Chemicals 
Farmworkers can't help using pesticides and fungicides to ward off insects and other organisms that could destroy crops worth millions of dollars. They are being exposed to toxic chemicals, which are health hazards. They can develop lung conditions, breathing difficulty, and skin rashes when exposed for long periods.  
Broken or Fractured Limbs and Extremities
Like tractor overturn accidents, farmworkers can get caught in heavy equipment's part. Entanglement can occur in the farm machinery's chain, complex gears, and pulley techniques. 
Falls 
Farmworkers not only work from the ground during planting and harvesting. They also need to work above the ground, climbing trees to pick fruits, cut dead tree limbs, or check the content of the mills. A bad fall can cause broken bones, dislocation, sprain, spinal cord injuries, or traumatic brain injuries. 
Workers' Compensation in Los Angeles Farming Accident
Several Los Angeles farmworkers turn to workers' compensation if they sustain a farming accident injury. This benefit can cover the damages, including medical expenses, lost wages, and lost earning possibility. 
Your employer must carry a workers' compensation as the law mandates. Even if they do, the insurance company will always deny a claim. If it happens to you, talk to a Los Angeles farming accident lawyer to ensure that you recover damages for your losses.
Third-Party Claim in Los Angeles Farming Accident
The injured farmworker can receive additional compensation from a third party if his or her injuries are due to other people's negligence aside from his employer. This could be the manufacturer of the malfunctioning tractor or other farm equipment. It could also be the chemical company that didn't provide any instruction or warning when using pesticides, fertilizers, or other substances. 
Contact a Los Angeles Farming Accident Lawyer Today
Speaking with a seasoned Los Angeles farming accident lawyer gives you better chances of getting additional compensation to cover additional expenses from your medical treatment. Our lawyers at the Oktanyan Der-Grigorian Law Group have the experience, skills, and resources to handle your case more efficiently.
We're here to protect your rights as well as your physical, emotional, and financial well-being. Work with us and you'll have peace of mind. Call us today at (818) 975-3080 for a free case evaluation. You can also email us.