Sustaining brain injuries is considered one of the most catastrophic injuries that any person could endure. Most of us fail to realize the relevance of our brain function until we suffer from a severe traumatic brain injury that could alter the way we live our lives. With the damage caused by the injury, most of the brain cells are no longer viable for replacement, significantly when a large portion has been damaged. Thus, every traumatic brain injury victims undergo a massive change in their cognitive, emotional, and physical behaviors. It could either be permanent or temporary, yet one thing is for sure – one's life will never be the same again. The most crucial part is when you suffer severe traumatic brain injuries caused by another person's negligence. This reality makes the situation complex; thus, an LA traumatic brain injury attorneys need is essential. 
Everyone knows how complex and challenging handling head trauma cases. Thus, hiring an experienced LA traumatic brain injury attorney from a legal firm that you can fully trust can help you from start to finish. Filing a traumatic brain injury case requires gathering medical documents and evidence, interviewing medical experts and witnesses, and preparing a strong claim in itself is a long, tedious process. The most compassionate LA traumatic brain injury attorneys from Oktanyan Der-Grigorian Law Group understands the relevant legal and scientific aspects, including the emotional impact toward the victim's family involved. Having the right kind of support during the family's most challenging time is highly valuable as this is indeed a devastating situation. The best LA traumatic brain injury serves as the guide to achieving deserved compensation.
General Information You Need To Know About Traumatic Brain Injury Claims
Having a comprehensive knowledge regarding traumatic brain injury claims is essential. Although only the LA traumatic brain injury attorney knows every detail, traumatic brain injury victims and their families should also know how the traumatic brain injury claims work. You do not need to be an expert. It would be best if you are well-informed because you deserve to know.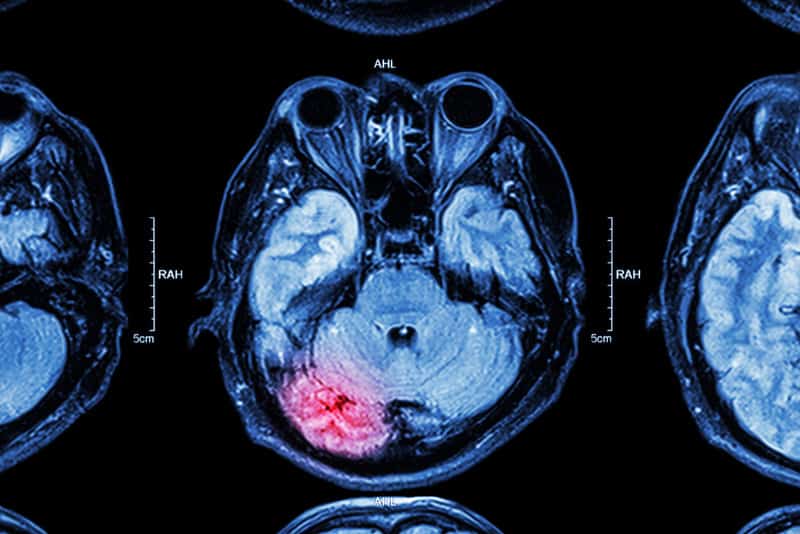 Traumatic Brain Injury: Overview 
According to the Centers for Disease and Control Prevention reports, 2.53 million people suffered from traumatic brain injuries in the year 2014 alone. The breakdown of these victims helps you see the bigger picture of this head trauma. It is noted that 288,800 were hospitalized, and around 56,800 of them died due to severe injuries. This data helps you understand how serious traumatic brain injuries are in the United States. Moreover, the most common leading causes of traumatic brain injuries are vehicular accidents, falls, sports injuries, assaults, among the few. On the other hand, some victims suffer from non-traumatic brain injuries caused by the brain's lack of oxygen or stroke. In summary, approximately 5.3 million people are considered to be permanently disabled due to sustained traumatic brain injuries. Thus, if you or your loved one is a victim of traumatic brain injury, asking help from the best LA traumatic brain injury attorney could make a lot of difference. 
Common Symptoms of Traumatic Brain Injuries
The different kinds of traumatic brain injuries depend on the severity and the actual damage to the brain. However, no matter the severity and the extent of brain damage, the symptoms of traumatic brain injury victims mostly affect the following: 
Loss of consciousness
Moderate to extreme headaches
Confused or dazed behavior
Balancing problems
Lightheadedness/dizziness
Blurred vision
Ringing in the ears
Overfatigue
Nausea/vomiting
Sensitivity to light or smell
Sleep disorders
Memory, concentration, and attention problems
Moreover, the following symptoms are found to be more apparent in victims with moderate to severe traumatic brain injuries: 
Persistent headaches
Repeated nausea/vomiting
Seizures
Loss of memory
Loss of coordination
Mood or behavior changes 
Loss of consciousness (more than 30 minutes)
Slurred speech
Difficulty breathing
Long-Term Effects of Traumatic Brain Injuries
Aside from the most common symptoms observed within the first few weeks after the victim sustained the injury, traumatic brain injuries could have lasting or temporary effects, depending on the extent of the brain damage. Some victims are unable to return to their normal life, while others may experience damaged personal relationships. No matter what the effects are, the costs brought by the injuries are indeed significant.
Some of the long-term effects include:
Physical Impairments. Traumatic brain injuries can result in motor disabilities. Victims may have difficulty using either or both gross and fine motor skills. Thus, they may need to use a wheelchair or walker to move around.
Cognitive Disabilities. It is known that brain injuries result in possible problems with memory, language, and attention. Victims may be impulsive or unable to communicate like they used to. Moreover, they could also forget a part or even the entirety of their memory. These effects could have a huge impact on the victim's performance in a job or school. 
Social, Emotional, and Behavioral Problems. Head trauma can cause victims to behave, interact, and process emotions differently. Most of the victims suffer from depression or impulsivity. Moreover, they will have difficulty in reaching out to others or even performing their usual well-loved hobby.
Vision and hearing problems. Some of the traumatic brain injury victims experience with their sense of sight or hearing. They may be able to have a partial or total loss of vision or hearing. Some may also have a sensitivity to a particular light or sound. 
How Can An LA Traumatic Brain Injury Lawyer Help You?
Suffering from traumatic brain injuries caused by another person's behavior should not be taken for granted. No matter how complex or difficult, you should seek legal assistance to achieve what you deserve and to help you move forward in life. The help of the best LA TBI attorney from Oktanyan Der-Grigorian Law Group is definitely what you need in this most difficult time. You do not need to go through this alone. Rest assured that your fight is also theirs. ODG Law Group has the best LA traumatic brain injury attorneys to protect and promote your holistic well-being no matter what it takes. This is how we care. Contact us at (818) 975-3080.