No matter how narrow or wide the road is, cyclists will share it with other drivers and vehicles, big and small. Speaking of small vehicles, such as bikes, will also be present on the road. However, even if there are designated bike lanes, accidents still happen. Whether how careful you are as a cyclist, if there are negligent drivers on the road, accidents will surely occur.  If you or your loved one becomes involved in a bike accident, make sure to seek immediate medical attention. Don't forget to speak with a first-rate bike accident Los Angeles lawyer to help protect your rights.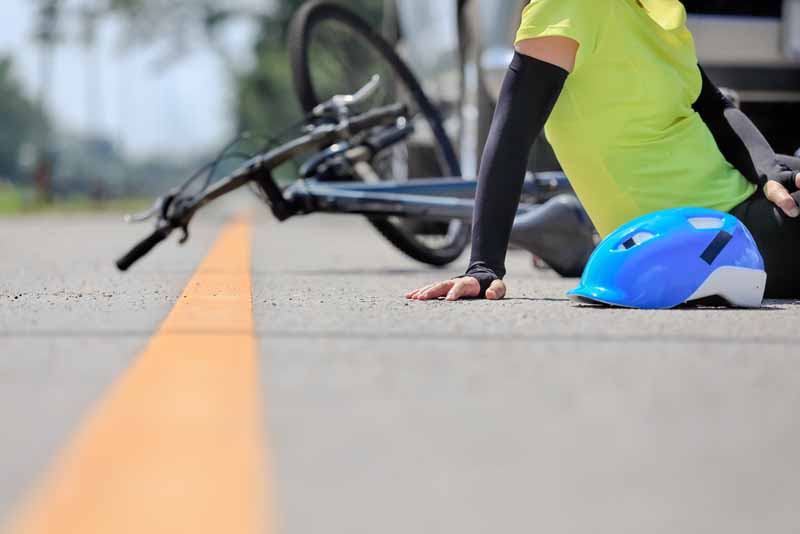 Determining Fault in a Bike Accident in California
Following an accident, it's natural for the involved parties to blame each other for the collision. If both parties are aware of the law they'll understand that fault isn't distinguished by their convictions. There are some cases that involve no party, but instead an array of distressing incidents, which could include vehicle manufacturing errors. But most of the time, either the motorist or the cyclist or both of them breached their duty of care. 
Bike Accident Los Angeles Lawyer: What is the Driver's Duty of Care?
In California, normally, it's the driver's obligation to drive safely. Drivers are anticipated to prevent wrecks or injuries to people on the road. They need to focus on driving, keep their eyes on the road, and obey traffic signs and regulations.
A driver breaches his duty of care when he acts recklessly, leading to an accident, crash, or injury. Some of the several ways that a driver could breach his duty of care include:
Speeding

Failure to obey traffic laws and signs

Driving even when overly tired

Reckless driving

Tailgating

Driving under the influence

Making illegal turns

Distracted driving

Failure to yield the right of way

Dooring

Failure to signal when making a turn or changing lanes

Poor vehicle maintenance 
What is the Cyclist's Duty of Care?
It's a usual notion of other people that the legislation always favors the cyclists. However, this speculation isn't true because the law supports the sensible over the insensible. If the cyclist fails to keep his duty of care, then he is liable. Here are some of the ways that a cyclist breaches his duty of care:
Passing the traffic illegally

Distracted while riding the bike

Failure to use a designated bike lane

Failure to signal when making a turn

Failure to stay to the right of the road when traveling slowly

Didn't use light for night riding

Beating a red light or failing to halt at a stop sign

Riding while intoxicated with drugs or alcohol

Failure to keep proper bicycle maintenance 
What Do You Need to Prove As a Cyclist to Win Your Case?
As a cyclist and a victim at the same time, it's an instinct to file a claim against those who caused your injuries and losses. Proving the driver's negligence is a daunting process. You'll need the help of an expert to demonstrate how the defendant's negligence has badly affected your physical and mental health issues. 
For you to have a successful case, get help from an experienced and skilled bike accident Los Angeles lawyer. Together, you have to prove that:
The defendant was compelled to drive his vehicle safely

You're riding your bike safely and upholding your duty of care 

The defendant didn't drive cautiously, resulting in collisions and injuries

The defendant's reckless driving caused your injuries
What are the Most Common Injuries that a Cyclist May Endure?
Because a cyclist has nothing to protect himself aside from a helmet, the injuries are usually severe and devastating. Here are some of the most common injuries that a cyclist may endure after a bike accident:
Broken bones

Spinal cord injuries (SCI)

Lacerations

Internal injuries

Skull fractures

Lower extremity injuries

Scarring and disfigurement

Road rash

Traumatic brain injuries
Proving Negligence in Your Bike Accident
Liability is the key in a bike accident lawsuit in California. The defendant who caused misfortune and injuries is going to be financially responsible for your medical treatment and other expenses. After your hired bike accident lawyer verifies the accurate liable party, he can help you prove liability. 
Negligence, on the other hand, is a crucial element of proof in a personal injury claim in California. Hiring a professional bike accident Los Angeles lawyer should prove through a preponderance of the evidence that the defendant's carelessness caused your injuries.
Suffered Injuries from a Bike Accident? Contact the Oktanyan Der-Grigorian Law Group
Oktanyan Der-Grigorian Law Group has been providing excellent legal service since 2011. Our competent and efficient bike accident lawyers will always be by your side and help you walk through the legal process.  
We work on a contingency fee basis, allowing you to focus on your recovery and not on paying us upfront. Contact Oktanyan Der-Grigorian Law Group and let us help you win the case. Call (818) 975-3080 for a free case evaluation. You can also send your inquiries to our email. Schedule a free case evaluation today.