Generally, employees or workers are the ones who are eligible for workers' compensation benefits. What if you're a truck driver who suffered an injury while driving, making a delivery, or hauling cargo? As a truck driver, your eligibility to receive workers' compensation may be affected by your categorization as an employee or independent contractor. If you sustained injuries, you would want to identify your options for receiving benefits or other kinds of compensation. Contact ODG Law (818) 975-3080 and speak with one of our experienced LA workers' compensation attorneys to help with your case.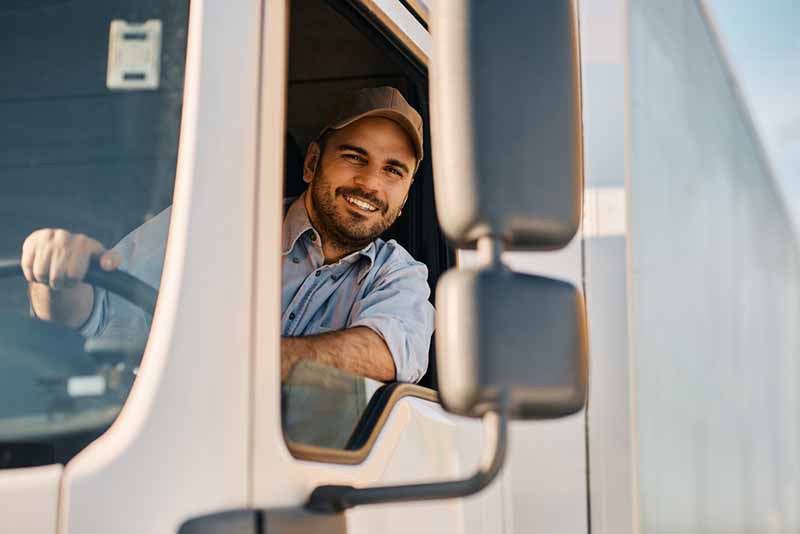 What are the Legal Issues that Affect Truck Drivers' Workers' Compensation in California?
Employers are responsible for carrying workers' compensation insurance that will help their injured employees or workers cover their medical expenses and other overheads. However, most truck drivers are usually categorized as independent contractors instead of employees. Because they don't work directly for a motor carrier or trucking company, they may not be eligible to receive workers' compensation. 
Thankfully, recent changes in California laws and proceeding court cases may affect this scenario. In 2020, the AB5 law went into effect to identify if a worker may be acceptable as an employee or independent contractor. This so-called "ABC test," may consider an independent contractor as an employee as long as:
They are not under the direct administration of a hiring company when doing work

They Perform work that's beyond a hiring company's usual business practices

They are not involved in a solely established occupation or business 
Under the above rules, some truck drivers might be able to get benefits that apply to workers or employees. The California Trucking Association files a case challenging this law, wherein the court allowed a temporary exemption from these mandates. Based on how this case goes, your potential for employee classification and acquiring workers' compensation benefits may change in the coming years.
Truck drivers working as employees of a trucking company may get benefits in several situations. These include:
Motor vehicle accidents

Injuries endured while loading or unloading cargo

Repetitive stress injuries related to work
Truck drivers who are also owner-operators may get this type of insurance to address work-related injuries or other insurance policies that may provide coverage for accidents. 
What Types of Compensation Can You Possibly Get?
As a truck driver qualified to get California workers' compensation, you are eligible to receive benefits such as:
Medical Treatment
In an accident, injuries are likely to occur, ranging from minor to severe. When you suffer injuries, it's important to seek medical treatment right away. Insurance companies can pay up to $10,000 in medical expenses. This will cover most of the medical care you require.
Disability Benefits
The temporary disability benefits that you may get is equal to two-thirds of your average weekly salary. It is generally based on pre-taxed earnings before the injury's occurrence. This type of benefit is generally available for about 104 weeks. 
In case your injury caused you permanent disability, your attending physician will provide a rating that will determine the total amount you must receive. The amount is usually based on other factors such as your age, occupation, and severity of your injury. 
Supplemental Job Displacement
You are eligible for this benefit if your doctor designated a partial disability rating  Moreover, this is going to be available to you if your employer didn't appoint you to modified work.
Death Benefits
The surviving family is the one who receives this benefit on behalf of their deceased loved one. They can obtain weekly compensation and coverage for funeral expenditures.
What if You're an Independent Contractor?
If you're a contractor's employee, you're eligible to file and receive workers' compensation benefits. However, if you're an independent contractor, you can't file or even receive benefits. Employers generally classify their employees and workers to evade paying compensation. But if you have. Talk to an experienced LA workers' compensation attorney, to know what are your rights. He will work with the details of your case and help you get the compensation you deserve. 
Experienced LA Workers' Compensation Attorneys: In What Scenarios Do Truck Drivers Become Devoid of Such Benefits?
Rules, however, have some exceptions. There are some events when a truck driver's claim becomes denied because of the following:
Getting into an accident and suffering injury but isn't related to work

Driving under the influence, which caused the accident

Deliberately caused the collision

Outrageously breached a safety regulation

Failing to file the claim within the statute of limitations
What Type of Injuries Do Truck Drivers Suffer?
It's not always that passengers, pedestrians, or other vehicle drivers suffer injuries. Truck drivers do too, here are some of a few:
Spinal cord injuries

Internal bleeding

Severe lacerations

Internal organ damage

Broken or dislocated bones

Concussions

Crush injuries 

Open head wounds

Other severe back and neck injury
When Should You Report Your Injury?
When you suffer an injury while doing your work, it's a must that you report your injury to your employer within 30 days. The sooner you report it the better. If you fail to do so within the specified period, you might lose your right to compensation. Additionally, you seek immediate medical attention regardless of the extent of your injuries. You should remember that the statute of limitations is only one year.
Why Need Assistance From an Experienced LA Workers' Compensation Attorney?
Most employers, especially insurance companies, won't want to pay that's why they classify truck drivers as independent contractors. They will challenge your claim and deny it eventually. But if you have an experienced LA workers' compensation attorney on your side, your rights are surely protected. Moreover, you have someone knowledgeable and aggressive enough to fight for your rights and the compensation you must receive. 
Our compassionate experienced LA workers' compensation attorneys at ODG Law are always ready to help injured workers and employees with their compensation issues. We're here to protect your rights and defend you from the insurance company's bad practices. We'll ensure that you'll get the compensation you deserve.
Contact ODG Law today for a free evaluation of your case. Let us help you win your battle. Call (818) 975-3080. We work on a contingency fee basis.