Being hurt or suffering injuries in a workplace can be a catastrophic experience. You'll be facing expensive medical treatment, lost wages, pain and suffering, and other life-changing losses. Most workers rely on their workers' compensation, which is usually limited.  Based on the condition encompassing your workplace injury, you may also pursue a personal injury claim to make your life "whole" again. The Oktanyan Der-Grigorian Law Group skilled worker's injury lawyers in LA will help you recover damages and losses as well as maximize your compensation.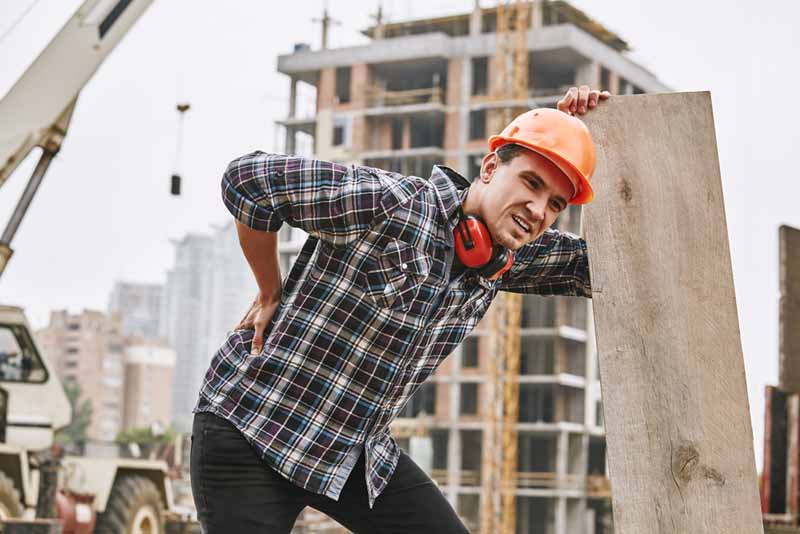 Worker's Injury Lawyers in LA: What Should You Do When Injured at Work?
Suppose you suffer injuries at work, there are certain things that you need to do. Here are those:
Inform your employer about the accident immediately. Workers in California have 30 days to report their injury to remain entitled to workers' compensation. Although you seek other forms of recovery for your damages, it's important that you report the incident as soon as possible. When you file a claim beyond the allowed timeframe, you'll lose your right to compensation.
If you think you don't suffer any injury after your work-related accident, you should still have to file an accident report. When an accident-related injury or medical health issues appear later, you won't be able to file a claim, that's why you need to report your accident without delay. 
Seek medical care right away, whether you suffer minor or severe injuries. Ask your employer if you should visit a particular in-network medical facility to acquire workers' compensation.
Contact a credible Los Angeles work injury lawyer. Hiring a legal representative provides you insight regarding the process of filing workers' compensation. Additionally, it prevents any issues related to your filing that you might encounter later. 
Most Common Factors that Contribute to Workplace Accidents and Injuries
When a workplace accident happens, injury follows because of negligence. Several factors contribute to work-related accidents and injuries. These are:
Violations of safety precautionary measures

Deficiency in proper training or instruction

Negligent or incompetent employees

Substandardly-maintained maintained equipment or total equipment failure

Obstructed walkways and exits

Missing or obstructed signage

Failure to implement limits, standards, and restrictions
Typical Injuries After a Workplace Accident
Following a workplace accident are different kinds of injuries. It ranges from minor to severe injuries. In a worst-case scenario, a victim may even die. These workplace-related injuries include:
Head injury or brain injury

Sprains, strains, and tears

Spine injury

Fractured or broken bones

Neck injury

Cuts, bruises, or lacerations

Exposure to toxic chemicals and substances
Why Would You Need an Experienced Los Angeles Work Injury Lawyer to Help with Your Case?
Like other personal injury cases, injuries incurred from workplace-related accidents have a complex procedure. These injuries vary from superficial cuts to serious injuries or even death. If you suffer injuries while working, it's crucial that you as well seek help from a work injury lawyer. Here's why:
Defining the worthiness of your case. Not all work injury cases necessitate the presence of a lawyer. Most law firms offer a free case evaluation to check if you have a case to file. For example, if you suffer a minor cut, the workers' compensation can already cover your medical bills.  
Negotiating with the insurance company. In case the insurance company acts in bad faith, delays your workers' compensation, or didn't pay you even though you should be paid, call the attention of a work injury lawyer. He will help you with your claim and bring the case to court if necessary. 
Your hired lawyer knows the value of your case, so it's not practical that you accept the low-ball offer the insurance company presents you. It's just a fraction of the amount that you must receive. Besides, an accomplished work injury lawyer can maximize the compensation that you might get. 
Providing you with the best option. Due to the complexity of the procedures regarding your workers' compensation claim, a work injury lawyer will advise you on the best course to take for a more informed decision.  
Expedite your compensation. A competent work injury lawyer has the resources to possibly facilitate your compensation. 
Get Help from the Finest Worker's Injury Lawyers in LA. Contact Oktanyan Der-Grigorian Law Group.
A work-related injury can alter your life for a lifetime. However, you don't need to endure the recovery process all by yourself. Oktanyan Der-Grigorian Law Group's work injury lawyers will take the burden off your shoulder. 
We work tirelessly to ensure that we'll establish a successful case against those who caused you harm and injury because of their negligence. Our commitment is to help people to get justice and obtain a fair settlement or compensation they deserve. 
When you or your loved one sustain injuries from a work-related accident, don't think twice before talking to a work injury lawyer. Contact the Oktanyan Der-Grigorian Law Group right away. We work on a contingency fee basis.
We'll take care of your case while you focus on your fast healing.
Call (818) 975-3080 today to book a free evaluation of your case or send your queries to our email.