Have you recently suffered teacher injuries from autistic kids? If so, you've come to the right place. ODG Law Group is the premier destination for employees to claim their rightful compensation for their work-related injuries.
We believe that every employee injured because of their job responsibilities should be duly compensated. When people go to work, they shouldn't have to expect to receive an injury that will lead to pain and suffering. As well as the addition of expensive medical and rehabilitation costs. Therefore, if you are a teacher and have been injured by an autistic child, you should continue reading below to learn more about how our injury attorney can help you.
Here's How We Can Mitigate Teacher Injuries from Autistic Kids
ODG Law Firm has been in business since 2011. Since then, we have built a strong reputation for standing up and fighting for the rights of injured employees. We realize that many employees are burdened by the prospect of receiving a painful injury, in addition to costly medical expenses.
Yet, many of these individuals are up against their employer. A powerful third party that can make it difficult and nearly impossible to receive their fair compensation. If you've been injured on the job, give us a call to put an experienced personal injury attorney in your corner.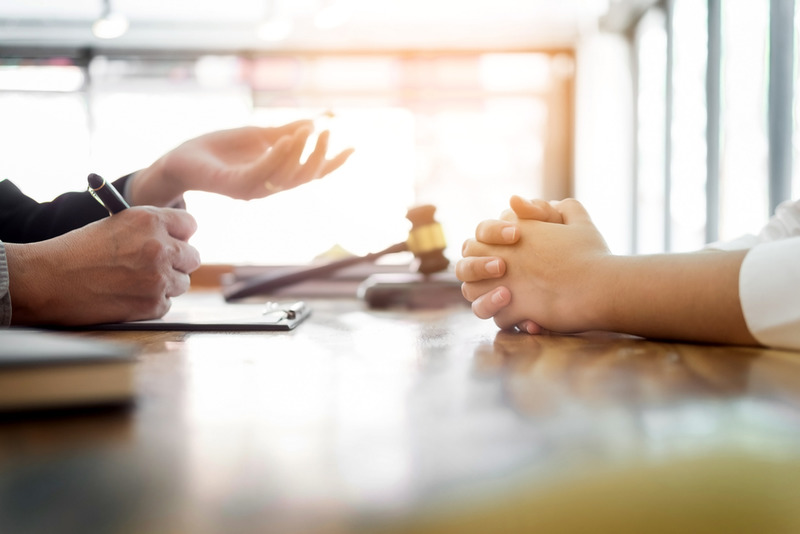 The Service We Provide for Teacher Injuries
Unfortunately, we often find out that employers are many times indifferent and unapologetic to their employees who have been injured on the job. Some do not want to go through the process of compensating their injured employees.
Some just don't see the point and will suspiciously believe that their employee caused their own accident. In light of your injuries and medical bills, this can be frustrating, especially if you have done nothing wrong.  For this reason, we provide cutting-edge service to all teachers injured from autistic kids. With our help, you can receive the fair compensation you are entitled to according to the law.
Our Values Concerning Teacher Injuries from Autistic Kids
At ODG Law Group, we value quality service. In your time of need, we realize that you don't have a lot of time to find an exceptional attorney that will fight tooth and nail for you. Because of this, we have adapted our services to your situation.
With our massive resources and team of professional lawyers and staff, we can help you receive your entitled compensation right when you need it. Managing your injury, recovery, and the payment of your associated expenses can be challenging. Let us help you receive what is rightfully yours so you can streamline this difficult process. 
Our Results for Teacher Injuries from Autistic Kids
We pride ourselves on the achievements we have sustained over a short period of time. In not even a decade, we have won hundreds of millions of dollars on behalf of our clients.
We have developed a firm reputation for being one of the most successful law firms in the state of California. Therefore, if you are searching for an attorney that can deliver amazing results, you're in the right place. You can count on us to not only fight for you, but also give you the most realistic shot at winning your case.
We Put a Strong Emphasis on Educating Our Clients
For all teacher injuries from autistic kids, we place a strong emphasis on educating our clients on the law and the potential outcome of our case. As a responsible attorney, we want to make sure that you are fully informed throughout the entire process of receiving your settlement.
For example, would you really be comfortable if your car broke down and your mechanic fixed it without telling you what was wrong or guiding you throughout the process? In the same way, we want to give you regular updates and consultations. To steer you through the process of securing your fair compensation. 
We Treat Our Clients Like Family
You hear this a lot from other attorneys dealing with teacher injuries from autistic kids, but we always strive to treat our clients like family. Many of our clients visit us with significant injuries and medical costs. With compassion and a sense of humility, we take on each case to help you take care of yourself and your family. It's impossible doing this without treating each client we take on as family. 
Your Well-Being is Our Top Priority
Most of the time when we are dealing with teacher injuries from autistic kids, our clients are still dealing with painful injuries. This motivates us to do all we can to help you recover without any worries. If you are currently experiencing an injury, we encourage you to give us a call to put a reliable expert in your corner.
Give Us a Call Today!
Do you want to move forward with hiring us as your attorney? If so, contact us today to schedule a free initial consultation with our brilliant legal staff.