When an accident strikes, injury follows, and you cannot choose the type of injury you will sustain. The worst that you can get from a catastrophic accident is traumatic brain injury (TBI). Since you can no longer turn back time to prevent this, the best thing to do is make the liable party pay for his negligent actions. Speak with the finest trial traumatic brain injury Los Angeles attorney to help with your case.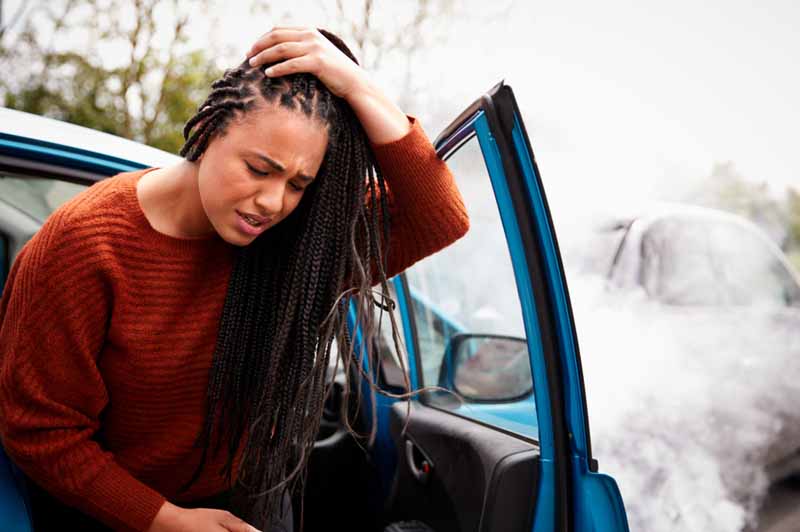 What is a Traumatic Brain Injury?
A traumatic brain injury is a sort of acquired brain injury that occurs due to an abrupt trauma, causing damage to the brain. It manifests when the head directly and forcibly hits a hard object. TBI also occurs when an object bores into the skull and infiltrates the brain tissues. 
A person with TBI can experience mild, moderate, or serious symptoms depending on the degree of damage to the brain. Among the major causes of TBI include:
Slips and falls

Vehicle accidents   

Violence/Assaults

Being knocked by or against an object

Playing heavy and contact sports (boxing, football, basketball, and MMA)

Military exercises (gunshots, explosions, and shrapnel)
Trial Traumatic Brain Injury Los Angeles attorney: Legal Responsibility for Your Traumatic Brain Injury
Identifying the liable party for your brain injury can be complicated if it's not directly clear. If there are multiple parties who are responsible for your injury, expect that each of them will have their own attorneys to represent them. 
In order to even the playing field, you must also have a lawyer of your own to protect your rights. ODG Law will become your loyal ally who will defend you from those who caused you harm and injury and those who will take advantage of your current situation. Liable parties may include:
Vehicle drivers (car, truck, rideshare, bus, motorcycle)    

Property owner

Pet owner

Manufacturers and sellers

Truck company

Bus company
What Compensation Can You Acquire from a Traumatic Brain Injury?
It is just right to acquire fair compensation for your TBI caused by the negligent action of another person or entity. You may file a personal injury claim with the help of a Los Angeles traumatic brain injury lawyer to cover for the following:
Medical Expenses. TBI is a serious injury and needs special medical attention and regular check-up to see the progress of the treatment. It requires a considerable amount of money because doctors will use different kinds of medical equipment for your treatment, tests, check-ups, and physical therapy, not to mention doctor's fees and any necessary head surgery.
Loss of earnings and disability. Most victims who suffer from TBIs can't go back to work anymore. In such cases, they can claim compensation for loss of wages and depleted earning capacity.
Pain and suffering. A traumatic brain injury is a stressful experience, emotionally and physically. Following an accident, you could seek compensation for physical pain, loss of enjoyment in life, emotional suffering, mental anguish, as well as Post-Traumatic Stress Disorder (PTSD). 
Other Losses. You can use the compensation you may get for property damage, vocational training, child care, domestic services, and other services you need because of the injury.  
Proving Your TBI with the Help of a Traumatic Brain Injury Lawyer
Proving your TBI is a part of seeking compensation. It is a complicated process and you will need the help of a well-versed Los Angeles traumatic brain injury lawyer at ODG Law. You have the burden of proof to prove that you suffer from a traumatic brain injury due to an accident caused by a person's misdemeanor. 
Having a skilled lawyer by your side enables you to prove your TBI through documents and testimonies. We can help you demonstrate what happened in the accident, including why and how. 
We work harder to ensure that you'll get the best coverage of help that you need to win your case. When filing a claim, pieces of evidence must be presented to the insurance company and the court. We'll gather all records (police and medical), testimonies, pictures, and footage and present them.  
Schedule a Free Consultation with ODG Law Today
If you need a legal representative for your traumatic brain injury case, contact ODG Law right away. Our compassionate and experienced personal injury lawyers will always be ready to help you. We understand that a TBI can cripple your intellectual, emotional, physical, and psychological abilities. 
ODG Law is here to help you make your life "whole" again. We'll protect your rights and defend you against those who caused you harm and injury. Additionally, we'll defend you from those who will take advantage of your current situation. Don't agree yet with what the insurance company will offer you. We'll deal with them on your behalf to ensure that you'll get the compensation you deserve. 
We work on a contingency fee basis. Focus on your fast recovery while we focus on winning your case. Call (818) 975-3080 now for a free evaluation of your case or send us an email for any queries.