Most victims who suffer from a traumatic brain injury (TBI) can't have a successful case because they can't prove it. Some may get a settlement but not the kind of compensation they must receive. These are the usual scenarios if you don't have a lawyer by your side. You'll need someone you can count on to fight for your rights and make the most of your compensation. Contact ODG Law and receive the most significant legal representation. Our skilled and experienced lawyer in LA can improve your odds of winning the case. Call (818) 975-3080 and schedule a free case evaluation.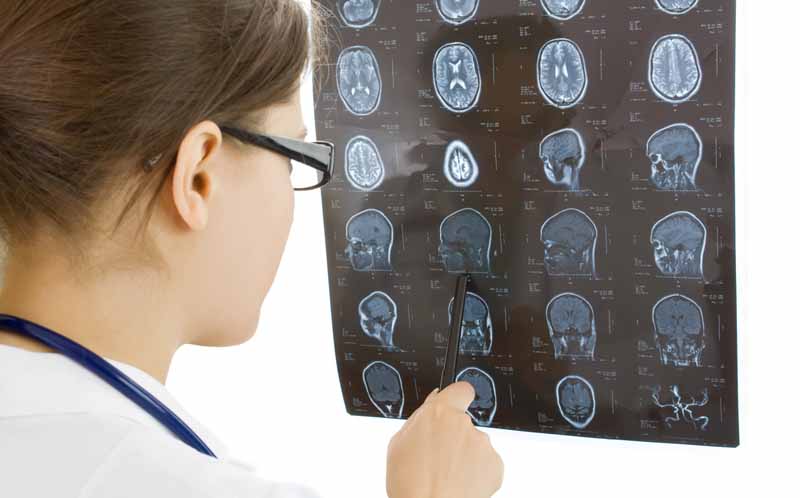 Experienced Attorney in LA: What is a Traumatic Brain Injury?
A traumatic brain injury is an extreme knock, jolt, or blow to the head that damages the brain. The head could abruptly and violently hit a hard object or surface. Likewise, a sharp object could puncture the skull and penetrates the brain tissue, disrupting the brain's normal function.   
What are the Symptoms of Traumatic Brain Injury?
You wouldn't know instantly if you have a TBI after an accident because the symptoms might not appear immediately. It could take weeks or even months before you realize that you have the injury. Check out with your loved ones if you have these symptoms:
Convulsions or seizures

Dizziness or loss of balance 

Stammered speech

Light or sound sensitivity

Passing out for a few seconds to a few minutes

Shifts in perception

Continuous or persistent headache

Recurrent vomiting or nausea

Incapability to wake up from sleep

Weakness or numbness in the arms and legs
How to Prove Your Traumatic Brain Injury?
Most victims who experienced tragic accidents usually become confused when they suffer from a traumatic brain injury. The injury hinders them from making logical decisions. 
If you or a loved one sustains TBI from an accident caused by another person's negligence or premeditated act. It's crucial to seek urgent medical attention and hire a skilled and experienced Los Angeles traumatic brain injury lawyer. He can help you prove that your TBI is caused by someone else. Taking these necessary steps will help in achieving a successful case.
Police or Accident Reports. Accidents involving vehicle accidents usually involve police investigations. The reports they make generally include critical information about the accident. It includes the liable party and if the authorities issued traffic citations. 
Medical Records. Your medical records will speak for the severity of your injuries. Details included are the type of injury you sustained, how you acquired it, and what kind of treatment is necessary for your recovery. It's important to appear at every doctor's appointment for imaging tests, pain management, and occupational therapy.
Overheads Related to Your TBI. A traumatic brain injury is not just an ordinary injury that will heal in just a few days or weeks. It requires extensive treatment, meaning you need to spend a huge amount on surgery, therapy, medicines, doctor's fee, and other expenses for your medical treatment. Treating TBI is costly because there are cases where a victim should undergo lifetime care so make sure that you keep all the bills associated with your treatment. 
Visual Documentation. These pieces of evidence will come in handy once you file a claim. It includes pictures and footage of the accident, the place where the accident happened, your wrecked car, and your injury. After recovering from the accident, you can also take pictures of the scarring or disfigurement where the injury occurred.
Witnesses' Testimonies. Another powerful evidence is the testimonies of those people who saw the incident. They can provide details and testify about what happened before, during, and after the accident. 
What Types of Damages Can You Recover from a TBI?
TBI can change your life forever, affecting even your family. It's because this type of injury is usually a lifetime burden. It's because the injuries can make the victim endure various symptoms, making it difficult or impossible to live your life the way you used to before the occurrence of the injury. The types of damages you can recover include:
Medical costs. It will cover your previous and future expected costs for treatment and rehabilitation. You might necessitate surgery, therapy, and doctor visits for regular checkups.
Lost salaries. A traumatic brain injury will affect your rationale and your motor movement. It will hinder you from doing the same tasks. It means you'll miss work and salaries as well.  
Pain and suffering. When you have a traumatic brain injury, you just don't suffer physically, but also emotionally. You'll have less quality time with your loved ones and won't be able to do the same activities you do before your injury happened. 
Experienced Lawyer in LA: Prove Your TBI and Get Maximum Compensation with the Help of ODG Law
Are you or your loved one suffering from a TBI? ODG Law understands how you feel and we're here to help you all the way. You'll get the most complete help from our skilled and experienced TBI lawyers. 
We'll ensure that you file your claim within two years if the injury is due to an accident and one year if it's due to medical malpractice. Assure that we'll protect your rights and ensure that you'll get the compensation you deserve.
Dial (818) 975-3080 or email us. Call today and schedule a free consultation. We work on a contingency fee basis and there's no charge unless we win.