The worst thing that could happen to a worker is to suffer from a devastating injury, such as traumatic brain injury (TBI) while working. When the brain sustains damage, everything follows like a chain reaction. Since it's the brain that dictates the body's movement, the motor nerves become affected, making it difficult to coordinate the body's functions. Medical treatment is costly and can take a lifetime. Contact ODG Law for help if you or a loved one suffers a work-related traumatic brain injury. Our skilled Los Angeles workers' compensation lawyers will be glad to help you should you have issues with your claim. Call (818) 975-3080 and schedule a free case evaluation.
TBI can have long-lasting effects on the affected victim. Generally, damaged brain cells (or brain tissues) often lead to lifetime damage and loss of skills. It's because brain tissues don't regenerate or replace themselves.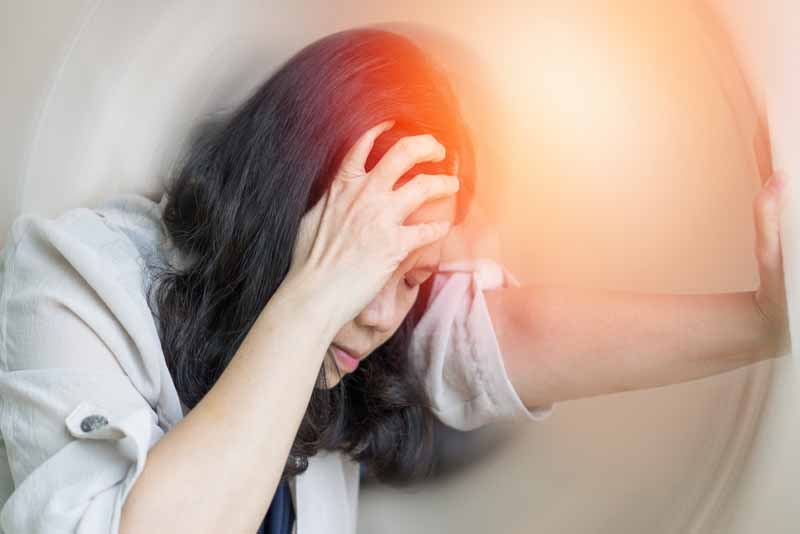 What Should You Do After Suffering a Work-Related TBI?
TBI occurs because of a penetrating injury or due to a forceful knock, blow, or jolt to the head. It often results from a vehicle accident, slip, fall, deliberate ac, and more. 
If you suffer from TBI due to your work, you must seek medical attention all at once. You need to inform your employer right away of your condition. Additionally, if that injury resulted because of your employer's negligence, you are eligible to receive compensation. 
Your employer in turn must comply with OSHA's regulations. You have the right to be safe while working. Your employer is likewise responsible for the following:
Provide its workers and employees with a safe working environment

Provide routine equipment inspections and workplace sections that are prone to risky conditions  

Impart all of its employees about safety information, 

Administer proper training to help workers handle daily tasks and deal with dangerous situations
Los Angeles Workers' Compensation Lawyers: California Workers' Compensation and Your TBI
Workers' compensation puts your health and well-being at the core of your claim. This type of insurance ensures that injured workers who incurred work-related injuries will receive benefits that will help in their recovery. Benefits include medical treatment and other expenses associated with your recovery.
Additionally, workers' compensation provides for loss of wages to help you with financial difficulties during the recovery period. It includes salary coverage of biweekly payments of up to two-thirds of your monthly wage. 
In case your traumatic brain injury restricts you from doing the same task, you are eligible to get vocational rehabilitation benefits. It may cover specialized training or tuition fees to help you acquire new skills for a new job. 
Filing a Workers' Compensation 
It may seem easy to file for workers' compensation than to pursue a lawsuit. However, there are several documents you need to submit and evidence to prove that your TBI is work-related. The Division of Workers Compensation (DWC) established a "no-fault" concept in the workers' compensation laws. It enables injured workers to file a claim and get benefits without the need to negotiate or file a lawsuit against their employer. 
Under workers' compensation law, it's not important who was at fault as long as the injury occurred while you were doing your work. You and your employer give up the right to file a case against each other. This hinders you from seeking additional compensation from your company. 
More often than not, injured workers who file for claims face difficulties. It includes a lack of evidence and rejection of claims to name a few. However, having a skilled Los Angeles workers' compensation lawyer from ODG Law can make a difference. You'll have a dependable person to fight for your rights, maximize your compensation, and represent you in court if necessary.
Why Hire ODG Law's Los Angeles Workers' Compensation Attorney?
Hiring a workers' compensation lawyer to handle your case can have a huge significance to ensure you'll have a successful claim. Not only you will free yourself from financial worries but also from the dirty tactics of some employers and insurance companies. 
Our compassionate Los Angeles workers' compensation attorney have what it takes to establish a successful case. We have the skills and knowledge for navigating the legal process. We can help you gather evidence should the claims adjuster dispute and deny your claim. 
ODG Law prioritizes the security of your compensation and benefits necessary for your recovery from a work-related injury. We'll equip you with the accurate information and understanding needed to make versed decisions and take positive actions.
We work on a contingency fee basis so you can focus more on your health recovery. ODG Law workers' compensation lawyer have the skills and experience to fight your battle with the insurance company. We'll ensure that you'll get fair compensation.
Contact us today for a free case evaluation. Dial (818) 975-3080 and let's talk about your case. We are more than happy to help you.