Car accidents usually happen in a blink of an eye. Not many people walk out of the scene unharmed or even without a single scratch. Others don't make it. Those who survived might need to deal with financial burdens and lifetime impairment. Talking to a competent Glendale trial vehicular accident lawyer can help maximize your compensation to cover all of your monetary issues.
Glendale is a beautiful city situated in the San Fernando Valley and Verdugo Mountains in the Los Angeles region. The city's economy boasted of service, retail, and financial sectors. The place is also a center of the entertainment industry and a headquarter for DreamWorks Animation. You'll find here theme park attractions. Mostly, this is where business and pleasure meet.
Workers and employees commute or drive to their workplaces, while some visit tourist destinations. Others enjoy riding their bikes, already content being with nature. Somehow, they're not expecting that misfortune is coming their way. 
Accidents don't choose where and when it will happen. Likewise, it won't choose the individual or people involved. If you or a loved one met an accident due to another person's negligence,  seek professional help from a competent Glendale trial vehicular accident lawyer. It's a must, especially if you sustain serious injuries, such as head trauma.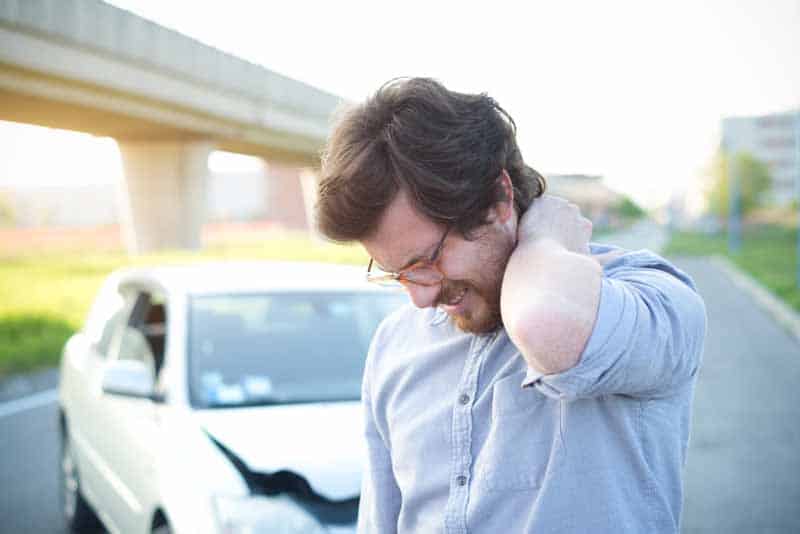 What Does the Vehicular Accident Lawyer Will Do?
Working with a competent Glendale trial vehicular accident lawyer gives you a better chance of winning your case with higher compensation. He will:
Acquire Crucial Pieces of Evidence of Accountability
A resourceful lawyer can help acquire all of the necessary pieces of evidence to prove the liable party in an accident when you file a claim. For him, the pictures taken are not enough, and he will visit the place of the accident to see what it looks like. 
He will ensure to obtain all accident or police reports. Additionally, he will always speak with the investigating police and witnesses. 
Parleying with Insurance Adjusters and Defendants
A skilled Glendale trial vehicular accident lawyer will negotiate with the insurance adjuster and defendants. He may not know exactly how much your case is worth but will provide you with an approximate amount. 
Getting in Touch with the Other Driver's Insurer
Your hired lawyer will get in touch with the involved other driver's insurance company. The insurance adjuster has a handbook. That's why your legal representative must have a good dealing and relationship with the claims adjuster.
Dealing with Lien Holders
In some cases, victims secured subsidies from a disability, health, or workers' compensation insurer. The insurer will have a right to your claim and receive payment before you do. It would be out of any settlement or verdict the victim receives. The competent Glendale trial vehicular accident lawyer you'll hire will collaborate with the lien holder to have him decrease his lien.
Getting Hold of Essential Pieces of Evidence of Damages
A competent Glendale trial vehicular accident lawyer will get hold of the essential pieces of evidence related to your injuries. It is one of the many complicated processes that you need to undergo if you don't have an efficient lawyer by your side. 
Most of the time, physicians don't declare the victim's injury cause and severity or impairment in their medical records. In such cases, the lawyer will keep in touch with that doctor. He will request a special letter regarding the doctor's opinion that the accident caused the victim's injury or disability. Due to the crash, the victim won't be able to work for a long period or becomes disabled.
The lawyer must prove through medical evidence what precisely your disability, injury, or physical limitations are. Also, he should demonstrate that the defendant's negligence caused those damages.
Damages You Can Recover with the Help of a Glendale Trial Vehicular Accident Lawyer
The main reason you'll hire a lawyer is to recover damages to compensate for your expenses and losses. These are compensatory damages awarded to the injured victim because of the defendant's negligent, reckless, or intentional action.
Economic Damages
Also called special damages, are usually awarded to the victim as financial compensation for any losses endured due to the defendant's negligence. It will compensate the plaintiff's out-of-pocket expenses by estimating all the calculable financial losses the victim sustained. These include:
Previous and upcoming medical expenditures

Replacement or repair of damaged property

Loss of irreplaceable items

Loss of earning capacity

Lost salaries
Non-Economic Damages
Also called general damages, they occur naturally because of the defendant's misdemeanor. In most cases, the defendant's competence to assume the harm's austerity or the injury won't prevent the victim from getting full compensation for non-economic damages. It includes:
Physical pain and suffering

Disfigurement

Mental anguish

Disability or impairment

Loss of companionship

Lowered quality of life
Involved in a Vehicular Accident? Call the Oktanyan Der-Grigorian Law Group for Professional Help
Get the compensation you deserve. Contact a Glendale trial vehicular accident lawyer today. Our compassionate and dedicated lawyers will look into your case without any hesitation. We work on a contingency basis. Call (818) 975-3080  today for a free case evaluation.