Working in a healthcare institution is difficult. However, doctors, nurses, and other medical staff never mind providing medical attention to sick and injured people even if they're already exhausted. But, what happens when they are the ones who become sick and injured? Are you or you're loved one is a healthcare worker who suffers from a work-related injury or sickness and has some trouble getting a compensation? Contact Oktanyan Der-Grigorian Law Group' healthcare workers injury lawyer in LA for help.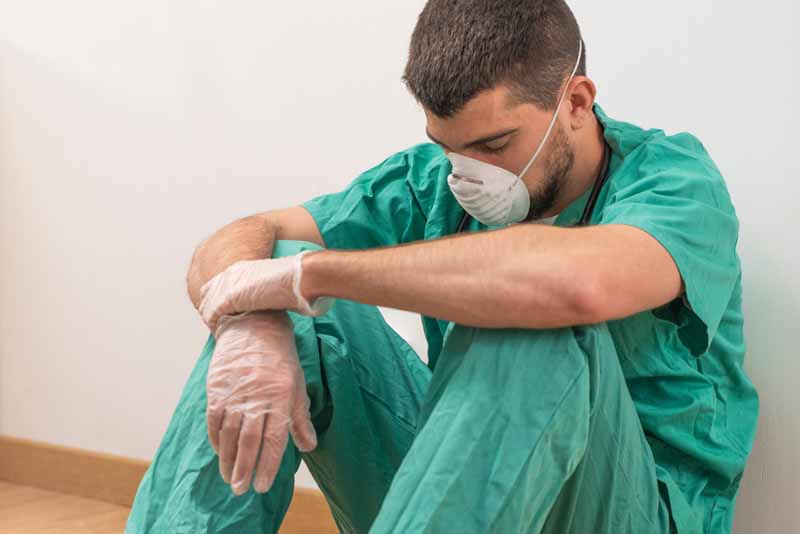 Injuries that Healthcare Workers Endure in the Workplace
Despite the hazards of working in the healthcare field, many still prefer to help other people who need medical attention and treatment. Healthcare workers themselves can get sick or injured while doing their jobs. 
For example, those working in the diagnostic imaging profession are at risk of radiation exposure. Those who draw blood samples, on the other hand, could get infected by diseases from using needles and from body fluids contamination.
Here are the most common afflictions and damages that healthcare workers usually endure while doing their jobs:
Healthcare Workers Injury Lawyer: Repetitive Stress Injuries and Musculoskeletal Injuries
These injuries occur due to performing the same tasks repetitively and most of the time lead to muscle and nerve strain and overexertion. Most healthcare workers who experience these types of injuries are attendants and nursing aids, responsible for lifting and transferring patients.
According to Occupational Safety and Health Administration (OSHA), healthcare workers are seven-fold possibly to develop musculoskeletal disorders than other workers. 
Slip and Fall Accidents
This accident happens anytime and everywhere where there is an emergency, especially in medical facilities. Slip and fall accident takes place due to wet and slippery floors or scattered objects on the walkway. An injured healthcare worker may experience sprain, strain, slipped discs, back injuries, broken bones, head injury, and more.
Needle Sticks
As the name implies, healthcare workers are in danger of using needles for injections. They can get infected by drawing blood samples from aggressive patients. Additionally, this injury occurs due to improper disposal or when they fall and accidentally pierce the healthcare worker's skin.
Violence
Healthcare workers can also suffer harm or injuries due to violence. Patients and family members can sometimes get too emotional when a loved one dies, thinking that the medical staff didn't do their best to keep the patient alive. Another is, that criminals who are under hospital arrest and patients who suffer from psychiatric disorders can attack healthcare workers violently.
If you're a healthcare worker and suffer injuries or become infected with a bloodborne infectious disease, you are eligible for a workers' compensation. To ensure that you won't have any difficulty filing a claim, speak with an expert workers' compensation Los Angeles lawyer.
Filing a Workers' Compensation Claim
When a worker or employee sustains an injury in the workplace, his best option is to file a workers' compensation claim. This will help cover medical treatment bills and other out-of-pocket expenses. If the injury causes the employee to miss work, the insurance also covers partial lost salaries. 
When you suffer impairment due to a work-related injury or sickness, whether it's permanent or temporary, you may get total disability benefits. In worst cases, such as wrongful death, the surviving family can file a wrongful death lawsuit against the liable party. 
Filing a Personal Injury Lawsuit
Workers' compensation doesn't allow you to file a lawsuit against your employer based on the agreement. However, you can file a personal injury lawsuit against a third party who caused your injury and losses. 
For instance, you were attacked by a patient's family member, causing you an injury while trying to provide care or medical treatment. Talking to an expert personal injury lawyer can help you file a lawsuit against the defendant.   
How a Skilled Workers' Compensation Los Angeles Lawyer Can Help?
Hiring a skilled workers' compensation Los Angeles lawyer will help you a lot in filing a claim. There are many ways you can benefit from having a lawyer by your side. These are:
Case evaluation

Assistance in filing for workers' compensation

Settling issues about benefits eligibility or medical treatment coverage

Collecting, establishing, and presenting evidence to prove eligibility for benefits or damages

Dealing with the insurance company for a fair settlement on your behalf

Brings your case to court and serves as your legal representative when necessary

Addressing any appeals that arise from your case
Get the Help You Need from Oktanyan Der-Grigorian Law Group
Healthcare workers do their best to save another person's life. In the event they are the ones who got hurt or injured, it's just right they get what they are eligible for. At the Oktanyan Der-Grigorian Law Group, our workers' compensation Los Angeles lawyers will fight for your rights and maximize your compensation.
We prioritize your health and recuperation, so we'll pursue your case and get you justice. While you recover, we'll ensure that you'll get fair compensation and accelerate it as soon as possible.
Contact Oktanyan Der-Grigorian Law Group and speak with one of our compassionate healthcare workers injury lawyer. We work on a contingency fee. Call (818) 975-3080 today to book a free case evaluation or email us.