Many people usually suffer dreadful injuries because of accidents due to other people's neglectfulness. Victims, along with their families, deserve fair compensation for their damages, pain, and losses. Hiring a first-rate California catastrophic injury attorney can help you achieve a successful case.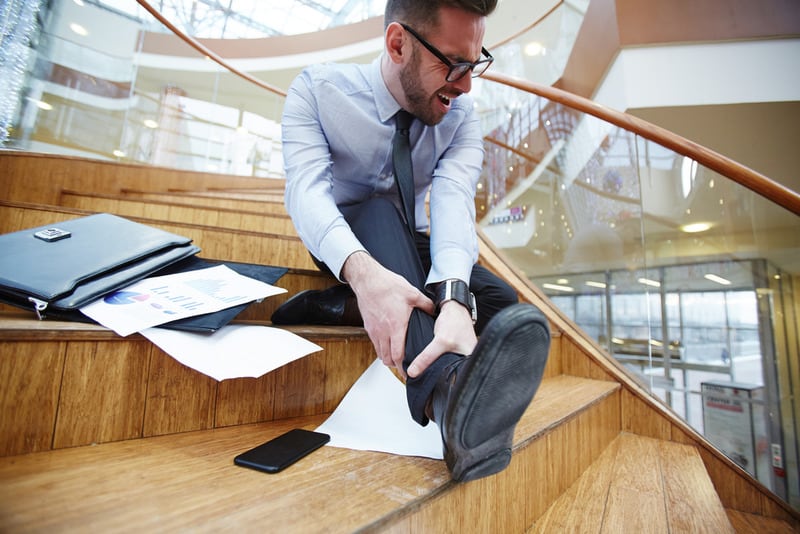 California Catastrophic Injury Attorney: What is a Catastrophic Injury?
California law conveys that a catastrophic injury is any injury that indelibly stops someone from doing functional work. Victims who suffer from this injury generally cope with substantial medical care. It also involves a life-altering experience that usually encompasses an impaired quality of life. 
Not all catastrophic injuries are long-term, others will take months or even years to heal. In a few situations, victims might not know the full degree of the injuries for a long time. The consequences of such injuries may be lifetime – physically and emotionally.
What Causes Catastrophic Injuries in California? 
You cannot tell when and where a catastrophic injury will happen. Besides, it changes the direction of a person's life. These injuries are usually due to unexpected events, such as acts of violence or dangerous sporting events. Here are some of the most common causes of catastrophic injuries in California:
Workplace accidents

Construction accidents

Car crashes

Boating accidents

Truck accidents

Motorcycle accidents

Bus accidents

Using defective products 

Slip and fall
A catastrophic injury can devastate one's life in many ways. If you or your loved one suffered damages because of other people's negligence, contact a California catastrophic injury attorney. You have the right to compensation, and you need someone to stand by your side and fight for your rights.
What Types of Catastrophic Injuries Victims May Suffer?
Several events can cause a variety of catastrophic injuries. These can affect different bodily functions. It includes the circulatory, gastrointestinal, respiratory, and central nervous systems, among others. 
Chronic lung damage (from toxic substance exposure)

Severe burn injuries

Paralysis/paraplegia

Injuries involving permanent disability

Traumatic brain injury (TBI)

Injuries causing blindness or deafness

Physical disability 

Spinal cord injuries

Disfigurement

Amputations or other losses of a limb
What Damages Can Victims Recover from Catastrophic Injuries?
The court bases the amount and type of loss awarded to victims of catastrophic injuries. You have two years to file a claim from the date of the injury. Damages you can recover include:
Medical costs

Lost wages

Loss of household services

Property damage

Shortened life span

Loss of quality of life

Loss of future income

Costs of additional care

Pain and suffering
There are also instances when courts award punitive damages to victims on top of the compensatory damages. It aims to discipline the liable party or defendant for causing harm to the victim.
What if the Injury Turned Into Wrongful Death?
There's nothing more disastrous than losing a loved one because of another person's recklessness, whether intentional or not. The surviving family can file a wrongful death claim against the party who caused their loved one's death. Damages they can recover include:
Burial and funeral expenses

Salaries the departed could have earned if not for his untimely death 

Compensation for the loss of companionship and support

Pain and suffering
Who is Responsible for Catastrophic Injuries?
When identifying the responsible party for your catastrophic injury, it's crucial to regard the specific facts of your case. It's possible that there will be more than one party who contributed to the victim's misfortune. It could be a:
Doctor, nurse, or hospital (medical malpractice)

Vehicle driver (truck, car, and others)

Manufacturer of defective products

Property owner

Employer

Animal or pet owners
How Can a First-Rate California Catastrophic Injury Attorney Help You?
The accident you encountered can make you feel disoriented and anxious about your physical, mental, emotional, and financial situation. The first-rate California catastrophic injury attorney can help you by:
Investigating your case to identify all accountable parties

Gathering pieces of evidence to present in court to establish a strong case

Supervising your current medical treatment

Filing catastrophic injury claims with the insurance companies of all responsible parties

Identifying if there's more than one liable party to increase your compensation  

Knowing the worth of your case 

Helping clients receive maximum compensation

Uncovering hidden value in a case

Dealing with insurance companies

Representing you in court
Schedule Your Free Case Evaluation with a First-Rate California Catastrophic Injury Attorney
Suffering catastrophic injuries because of other people's misconduct or negligence is a devastating experience. Getting in touch with people you can trust can help alleviate the burden off your shoulders. 
Our team of compassionate and first-rate California catastrophic injury attorneys at Oktanyan Der-Grigorian Law Group will serve as your ally. We know the ins and outs of the legal proceedings. Most of all, we can help you seek justice and maximize your compensation.
Call us today, and we'll evaluate your case at no obligation. Dial (818) 975-3080, and let's discuss the best strategies to achieve a successful claim.