Encountering a car accident is a shocking experience for all parties involved, especially the victim. If you or a loved one suffer injuries, don't forget to contact an experienced Los Angeles car accident attorney after seeking immediate medical attention.
A car accident also involves a considerable amount you need to pay for medical bills, hospitalization, and other expenses. As an injured victim, you don't have to shoulder all those overheads. Let an experienced Los Angeles car accident attorney help you file against the at-fault party to recover loss and damages.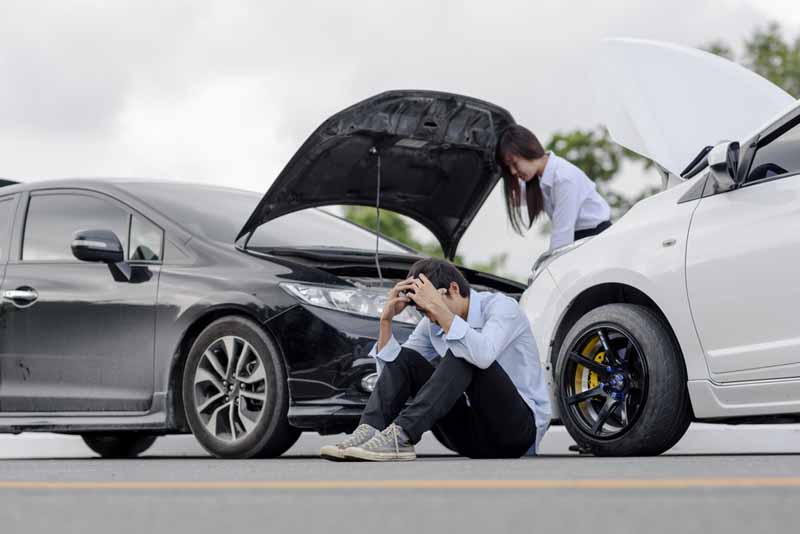 Most Common Causes of Car Accidents in Los Angeles
Collisions are preventable but still happen because of human error and negligence. Several factors that cause car accidents may include:  
Speeding
Speeding is the number one cause of car accidents. Most drivers are confident to sit behind the wheel and drive. Young and less experienced drivers tend to drive fast and won't follow traffic rules.  
Distracted Driving
There's nothing more distracting to a driver than using a cellphone while driving. This proves true because their attention isn't on the road but on the phone. They could be texting, sending messages, or talking to someone on the phone. 
Other reasons for distraction are the driver might be eating, drinking, or talking to the passenger. There are also instances when the driver needs to pick up things that fell on the car floor like keys, wallet, money, coins, food, or a phone. Doing other tasks while driving reduces your reaction time and concentration.
Drunk Driving
A responsible driver doesn't drink and drive. When going to a party with a drinking spree, ensure you're sober when driving home. If you think you're too dizzy to drive, ask someone to drive you home or rent a taxi. 
Driving while drunk decreases your response time and alertness. It also impairs your visions as well as cognitive abilities. This is also the same when a driver is under the influence of illegal drugs or other substances.
Defective or Faulty Car Parts
Fender bender also occurs when a car part is defective, which can result in a crash. In this event, the manufacturer is liable for its defective product, such as faulty tires that blew up. The victim could file a case against the tire manufacturer and other groups in the chain of distribution.  
Road Hazards
Sometimes road construction without appropriate warnings causes car crashes. Injured victims may file an injury claim against the government department or private company responsible for the maintenance or construction. These cases might include shortened deadlines and complicated procedures. Hiring an experienced Los Angeles car accident attorney can make it less complex for you. 
Inclement Weather 
Inclement weather can contribute to car wrecks and make it worse when combined with speeding. A crash that involves ice, storm, snow, fog, or other unfavorable weather conditions might seem inevitable, making the accident nobody's fault.
However, that is not true on any occasion because the driver could have reduced his speed knowing that the road was slippery. Nobody should assume that no one is at fault after the crash's full investigation. 
Fatigue or Sleepiness
Due to too much fatigue, some drivers, especially delivery drivers, weren't aware they fell asleep for a few seconds. This is very dangerous because the vehicle is possible to change course and crash into the oncoming traffic. A sleepy driver won't immediately notice hazards in road construction or traffic control device and can beat the red light or hit passengers. 
What Damages Can You Recover From a Car Accident?
As an injured victim, you are eligible to file a claim whether the accident isn't your fault or you're partially at fault. Speak with an experienced Los Angeles car accident attorney to help identify the liable party and if there's a third party involved. If there was, he can maximize your compensation and receive a higher additional amount you can use to cover all your medical expenditures. Here are the possible damages that you can recover:
Medical expenses, including past and future

Physical therapy or occupational therapy

Lost salaries

Lost earning capability

Property damage

Pain and suffering

Vehicle repairs or replacement costs

Loss of consortium for a spouse or partner

Compensation for deformities or imperfections
The amount a victim may get depends on the severity of the injury and its impact on the victim's life. 
Get the Help You Need, Talk to an Experienced Los Angeles Car Accident Attorney Today
Suffering injuries and losses from a car accident is catastrophic which can change your or your loved one's life as long as you live. Maybe you can never get back to the same you, but at Oktanyan Der-Grigorian Law Group, we'll do our best to make you "whole" again. 
Our compassionate and experienced Los Angeles car accident attorneys ensure to protect your rights. We'll also assure you that you'll get the compensation you deserve. Our 11 years of expertise will promote and protect your emotional, physical, and financial welfare. 
Dial (818) 975-3080, and let's talk about your case at no obligation. Besides, we work on a contingency fee basis. You can also email your inquiries..